Drew Estate is set to unveil a new addition to its ACID line known as the ACID Croqueta Tubo. It's a cigar that features two 2 1/2 x 50 sized cigars that are packaged in a single tube.

The ACID Croqueta features a San Andres maduro wrapper over Nicaraguan binder and filler. The idea behind the two ACID Croqueta cigars being packaged together is the one can be smoked now and the other saved for another time.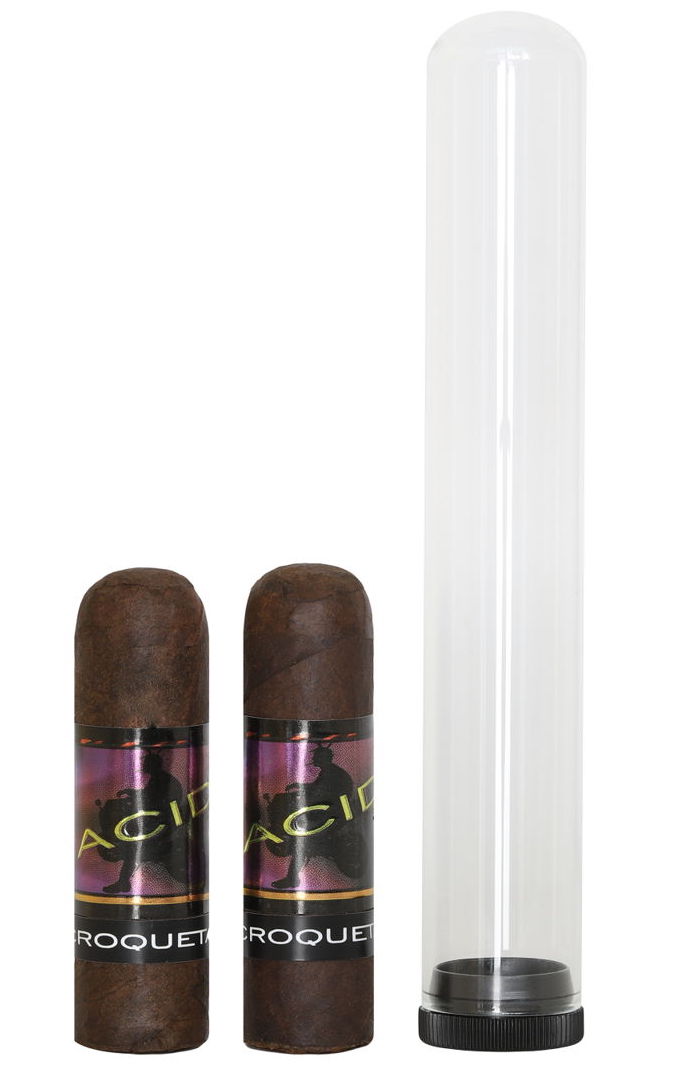 In a press release announcing the ACID Croqueta, Drew Estate President and Founder Jonathan Drew commented, "We are just starting to kick off the party for the 20th Anniversary of ACID. Bringing back Croqueta is a nod to our roots, while we drove the legendary ACID brand forward for over 20 years, ACID has been by our side for retailers and consumers alike, a trusted friend."
Each two-cigar tubo will be priced last $8.40. The cigars will be shipped in bundles of 25 starting in mid-April. The ACID Croqueta will be showcased at the 2019 Tobacconist Association of America (TAA) Convention taking place in Casa de Campo from March 17 – March 21st. The cigars will not be part of the 2019 TAA Exclusive Series.
Photo Credits: Drew Estate