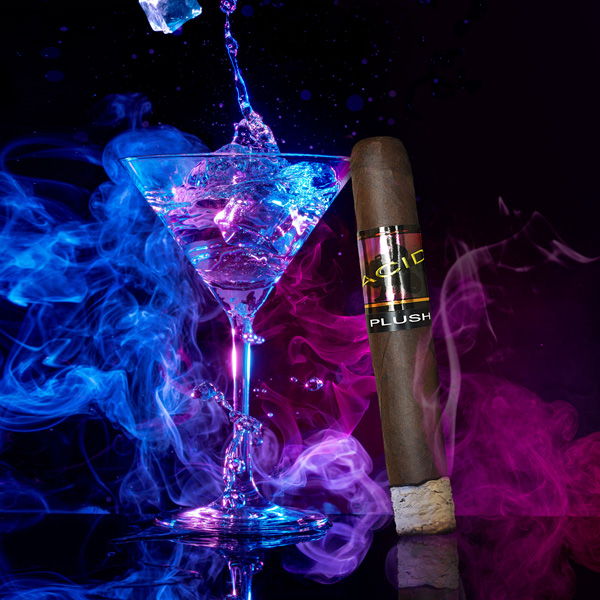 As part of Drew Estate's ACID brand's 20th anniversary, a new release under the ACID line called ACID Plush will make its debut. It's a cigar that is a new offering under ACID Purple line.
ACID Plush utilizes a Broadleaf maduro wrapper over Nicaraguan binder and filler. It is available in a 5 1/2 x 50 Robusto size.

In a press release, Jonathan Drew, Founder and President of Drew Estate commented, "The Purple line has been the quiet second champion in the ACID Collection, but to so many a crowd favorite due to its unique sizes and award-winning blends. The hearty ACID Purple lineup now includes Extra Ordinary Larry (6 x 60), Roam (7 x 48), C-notes (3.75 x 20 small cigars), Krush Morado (4 x 32), Croqueta (2.5 x 50) and Plush (5.5 x 50)!"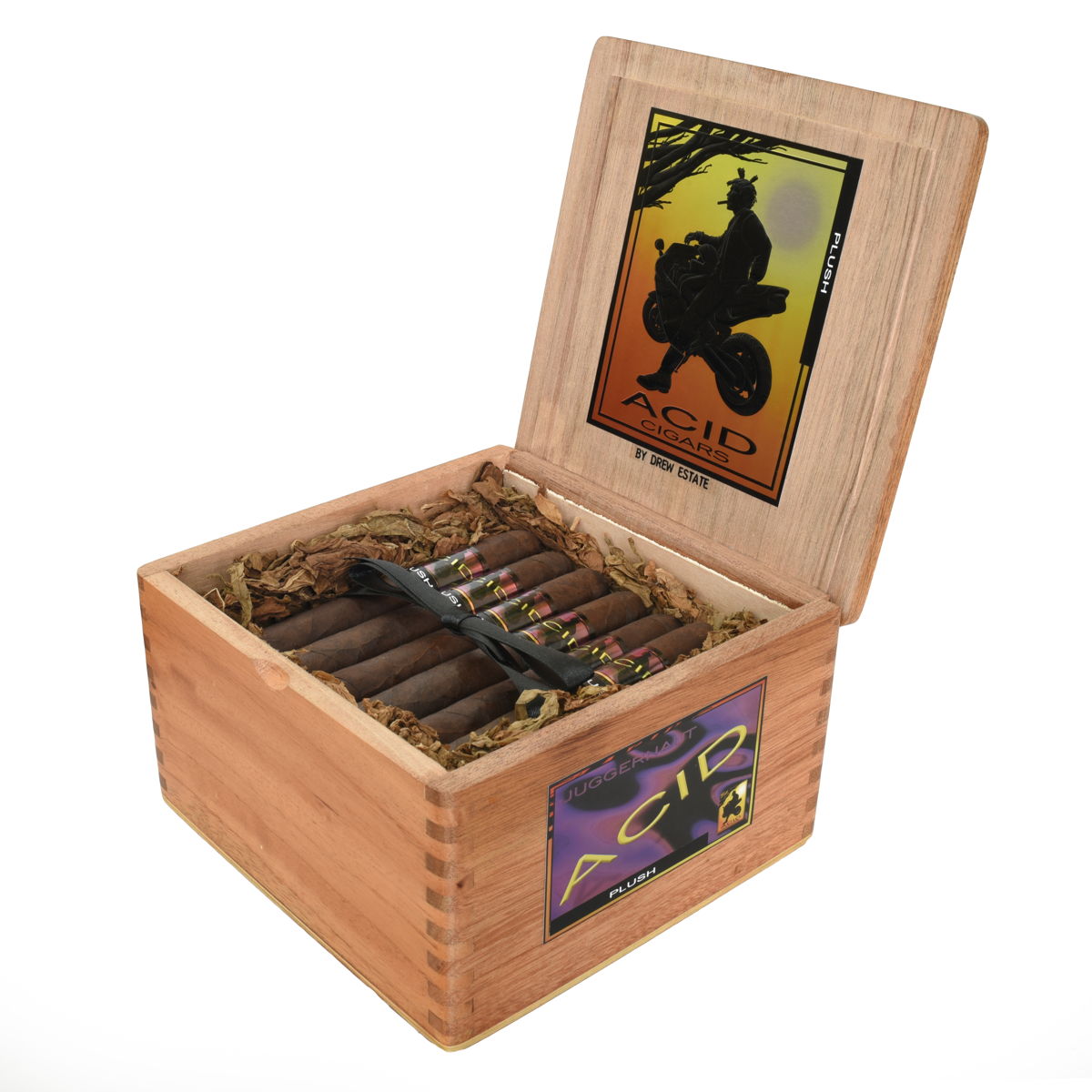 The ACID Plush is sold in a 24-count box with an MSRP of $230.40 and will be shipping in mid-April. The cigar will make its debut at the 2019 Tobacconist Association of America (TAA) Convention at Casa de Campo in the Dominican Republic which spans March 17-21, 2019. While this cigar will be launched at the TAA Convention, it will not be a TAA Exclusive. ACID Plush is the second ACID cigar that will be launched at the TAA joining the ACID Croqueta Tubo.
Photo Credits: Drew Estate