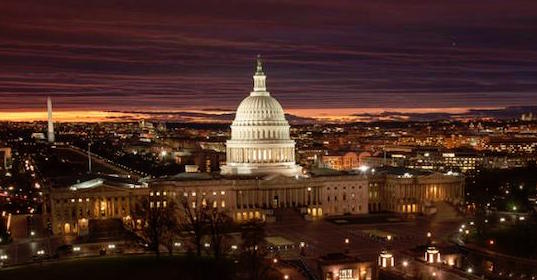 It took a while but the House of Representatives now has a companion bill to the Senate Bill released earlier this year to exempt premium cigars from regulation from the U.S. Food and Drug Administration (FDA). The bill was introduced by Representatives Bill Posey and Kathy Castor.
H.R. 1854 joins Senate Bill  S.9 introduced by Senator Marco Rubio at the start of Congress as bills calling for an exemption on premium cigars.
Every two years when a new Congress is in session, it becomes necessary to reintroduce previous pending bills in order the keep proposed legislation alive. This is the fifth Congress to which this bill has been presented.
112th Congress (2011-2012): HR 1639 (221 Sponsors)
113th Congress (2013-2014): HR 792 (168 Sponsors)
114th Congress (2015-2016): HR 662 (170 Sponsors)
115th Congress (2017-2018): HR 564 (150 Sponsors)
116th Congress (2019-2020): HR. 1854 (25 Current Sponsors)
Glynn Loope, executive director of Cigar Rights of America ("CRA"), commented following on the introduction of HR 1854, "Congresswoman Castor's bi-partisan coalition on this legislation will work to be a platform for communicating to the Trump Administration and Congress that regulating premium cigars is a case study in bureaucratic overreach that goes beyond the Congressional intent of the Tobacco Control Act."  Loope continued, "We look forward to briefing members from both sides of the aisle as to the intent of HR 1854 and as to why the existing regulatory overreach on premium cigars needs to be reformed, taking into account the studies and data presented following the most recent FDA public comment period, which closed July 25, 2018."
Loope added, "S 9 and HR 1854 will complement our ongoing messaging to the President's Administration and appropriate agencies and offices that premium handmade cigars do not warrant the level of regulation proposed to date. While the numerous delays granted by the court and agency are a source of relief, we are working diligently to remove the regulatory cloud that looms over the premium cigar industry."
"IPCPR is very pleased that there is a strong bi-partisan support for the thousands of premium cigar retailers throughout this country and the many thousands our members employ," commented Scott Pearce, IPCPR executive director. "We are proud that as we have engaged policy makers, our message that continuing with existing and planned regulations on this artisanal industry will cripple it to the point of obsolescence, has resonated and is gaining momentum."
"We are lucky to have such great stalwarts who understand our industry and who are working to see a fair and equitable solution that allows all of us who have poured so much of our lives into our businesses remain a strong backbone of our local communities," said Ken P. Neumann, IPCPR President.
"As great as it is to have HR 1854 now introduced, this is just step one in a long process," said John Anderson, IPCPR vice president and chair of IPCPR Federal Affairs Committee. "Now, every IPCPR member, shop or lounge owner, premium cigar manufacturer and all those who enjoy premium cigars must actively engage in our education campaign to ensure our legislators truly understand our industry and why these bills are absolutely critical to ensuring the future of our industry."
Including Castor and Posey, there are a total of 25 sponsors for the bill
Kathy Castor (D-FL)
Bill Posey (R-FL)
Joe Courtney (D-CT)
Kurt Schrader (D-OR)
Charlie Crist (D-FL)
Sanford Bishop (D-GA)
Stephanie Murphy (D-FL)
Dina Titus (D-NV)
Mike Kelly (R-PA)
Blaine Luetkemeyer (R-MO)
George Holding (R-NC)
Ken Calvert (R-CA)
Ted Budd (R-NC)
Francis Rooney (R-FL)
Don Young (R-AK)
Gus Bilirakis (R-FL)
Tom Emmer (R-MN)
Alex Mooney (R-WV)
Guy Reschenthaler (R-PA)
Andy Harris (R-MD)
Steve Womack (R-AR)
Brian Mast (R-FL)
Duncan Hunter (R-CA)
Roger Williams (R-TX)
Michael Turner (R-OH).
Following the announcement of S. 1854, Drew Newman, General Counsel for J.C. Newman Cigar Company issued the following statement:
"We are very grateful to Representatives Kathy Castor, Bill Posey, and their bipartisan group of cosponsors for reintroducing H.R. 1854 today. This legislation, which would exempt premium cigars from FDA regulation, is just common sense.
"Three years ago, FDA decided to apply the massive and costly regulatory scheme designed for cigarettes onto handcrafted premium cigars, which my family has been rolling for four generations and 124 years. FDA's one-size-fits-all approach simply does not work for premium cigars, which is why, according to FDA's own estimate, regulation would cause much as 50% of the American cigar industry to close.
"Premium cigars are a natural, agricultural product and make up just 0.01% of the overall tobacco industry. According to the FDA's own research, children do not smoke premium cigars, and the median adult consumer smokes just 1.7 premium cigars per month. Therefore, there is no scientific basis for treating premium cigars like cigarettes and regulating us out of business.
"In 1885, Vicente Martinez Ybor brought the cigar industry to Tampa. His arrival transformed Tampa from a small village to the dynamic, diverse city that it is today. Premium cigars are a very important part of Tampa's cultural fabric and heritage, which is we greatly appreciate Congresswoman Castor's leadership in helping to save Tampa's hometown industry.
"H.R. 1854 is bipartisan legislation that is a companion to S. 7, which Senator Marco Rubio introduced in the U.S. Senate earlier this year. We are very hopeful that Congress will enact this legislation this year to clarify that it is has never been Congress's intent for FDA to regulate the premium cigar industry out of business."
Photo Credit: U.S. Capitol Facebook Page