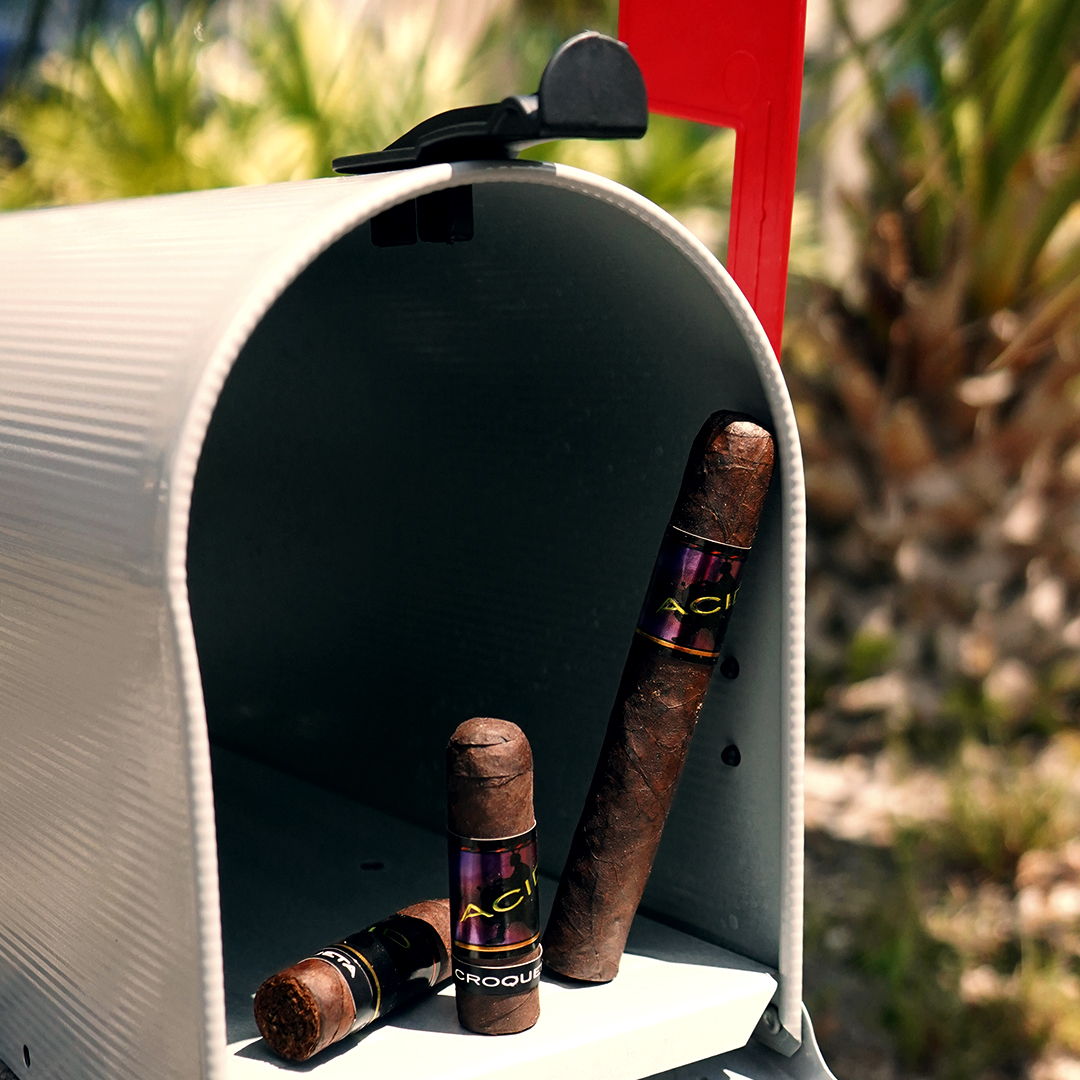 Drew Estate has announced the shipping of its ACID Plush and ACID Croqueta releases to retailers nationwide. These are two new additions to the ACID brand that are a part of a year-long celebration of the 20th anniversary of the ACID brand. Both cigars were initially showcased at the 2019 Tobacconists Association of America (TAA) convention held in Casa de Campo last month.
The ACID Plush features a Broadleaf Maduro wrapper over Nicaraguan binder and filer in a 5 1/2 x 50 format. The ACID Croqueta is a San Andres Maduro wrapper over a Nicaraguan binder and filler in a 2 1/2 x 50 format. Croqueta features two of the 2 1/2 x 50 cigars packaged in a single glass tubo.
In a press release announcing the release of the Plush and Croqueta, Jonathan Drew President and Founder stated, "The celebration of twenty years of ACID is truly significant for the modern cigar culture. ACID's impact is unquestionable and will live on forever. Ask yourself, how many people you know who first became interested in cigar culture after smoking a Kuba or Blondie? It wasn't just another smoke, it was the connection of kindred spirits. If you're reading this, there's a good chance you journeyed into cigar culture with ACID cigars. Today we celebrate in deep, powerful purple, with the national release of Plush and Croqueta. Long Live ACID!!"
For more details on ACID Plush and ACID Croqueta, see our previous coverage.
Photo Credits: Drew Estate