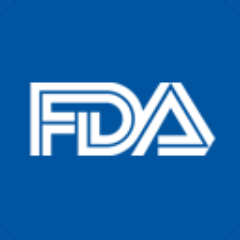 The movement to raise the tobacco purchase to 21 has now reached a national stage. Today, Congressman Robert Aderholt (R-Alabama) has introduced the "Stopping Consumption of Tobacco by Teens" (SCOTT Act). This bill not only proposes raising the tobacco purchase to 21, but it also will mandate age verification for online sales of vaping products.
A statement released by Aderholt's office today says, "This is bipartisan legislation that builds upon the work that FDA Commissioner Scott Gottlieb, (whom the bill is named in honor of), has done towards stemming the tide of youth adoption of vaping products over the past few years."
The bill is currently co-sponsored by Congressman Juan Vargas (D-California).
Perhaps the most interesting reaction came in a press release from IPCPR, which did not voice any objections to the SCOTT Act. IPCPR Executive Director Scott Pearce commented, "IPCPR understands and supports efforts to restrict youth access to tobacco and other nicotine products. Because premium cigars and pipes are crafted and enjoyed very differently from nicotine delivery systems, we seek solutions that will answer the problem while respecting the standards by which our retail members operate and our adult consumers behave. Our retail members have demonstrated over the years the highest levels of excellence with strict adherence to ID laws. In fact, many of our members go way beyond what is required to ensure only adults are purchasing and enjoying premium cigars and pipes."
IPCPR also commented, "IPCPR is confident that our members will continue this pattern in order to support the FDA's mission to curb youth access to tobacco by strictly adhering to all age verification requirements and we acknowledge that a changing market naturally requires the exploration of new rules and standards."
While calling for raising the tobacco purchase age to 21, a day earlier Aderholt challenged the FDA's plans for implementing Substantial Equivalence. At a House Appropriations Subcommittee on Agriculture, Rural Development, Food and Drug Administration, and Related Agencies hearing with outgoing FDA Commissioner Dr. Scott Gottlieb present, Aderholt asked Dr. Gottlieb, "Given that FDA remains in the early stages of addressing this process, would it not be appropriate to delay the implementation of the regulations relative to the narrower premium cigar category until FDA has clear guidance for these small manufacturers on how to keep their products on the market?"
Dr. Gottlieb's response that was that in addition to the newly proposed rule that the FDA had grandfathered over 1,000 cigars and already pushed back the application deadlines for cigars while they accepted comments from an ANPRM on premium cigars. Gottlieb also commented that the FDA is currently still sorting through those comments and had not come to a further conclusion.