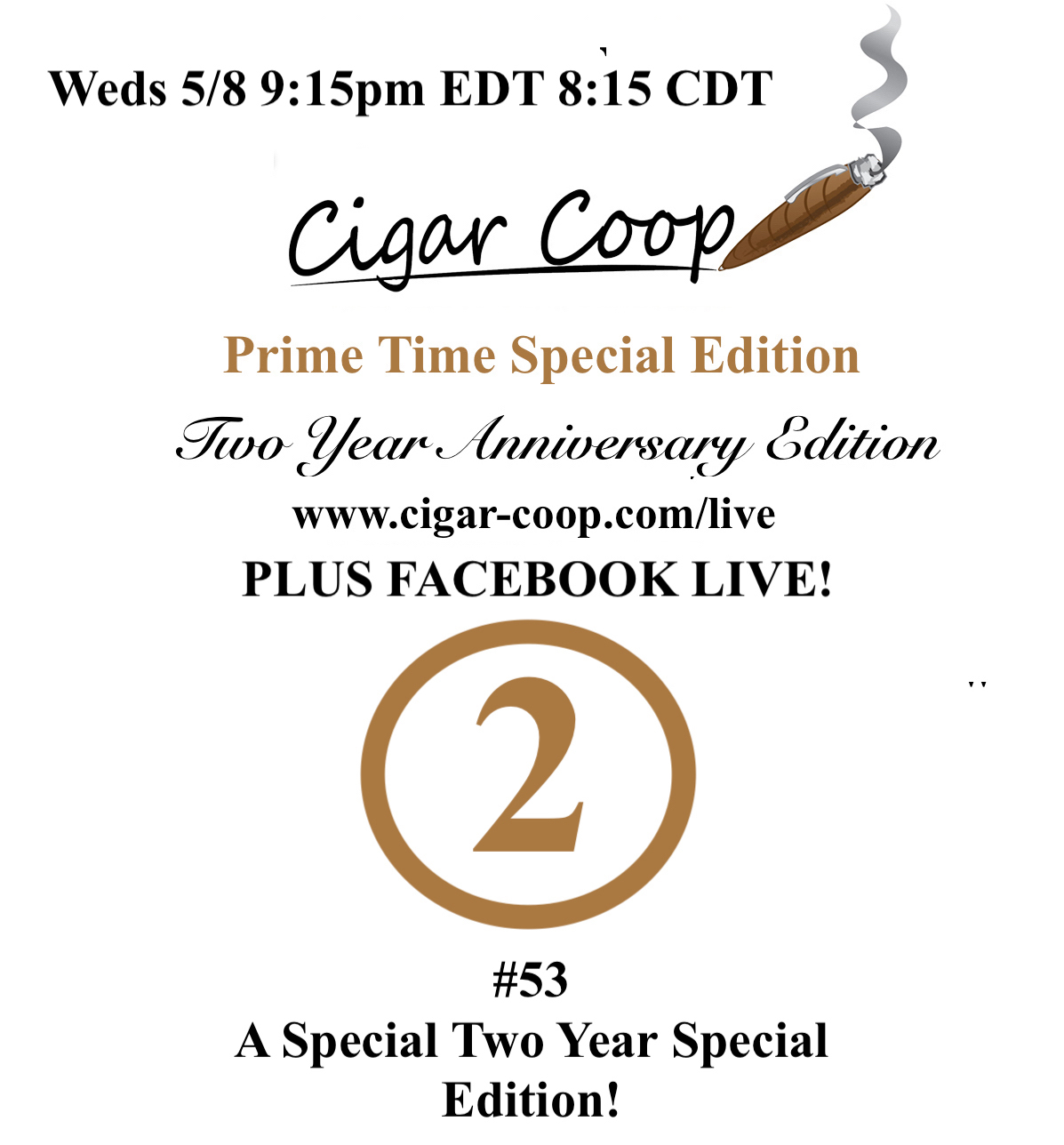 On Special Edition #53, we celebrate our two year anniversary show. Special Edition is a show that brings together guests and in-depth conceptual topics. Tonight, Bear and Coop look at some of these in-depth.  Plus, we will weigh in on some industry talk.
It's also our first show that will be streamed on Facebook! Over the next few weeks we will gradually be migrating to our new streaming platform. Tonight begins the process!
Catch the show live here or watch on our Facebook page. Anyone who comments on the live Facebook video will be eligible to win an Alec Bradley Badge Ashtray! (Subject to our Contest Rules)
All of this on the newsmagazine show for the cigar industry – Prime Time Special Edition.
If you miss us, you can catch Prime Time any time on Google Play Music, iTunes, Podbean, and YouTube. The Prime Time Network of shows – the shows focusing on #industrytalk and #industrypeople.