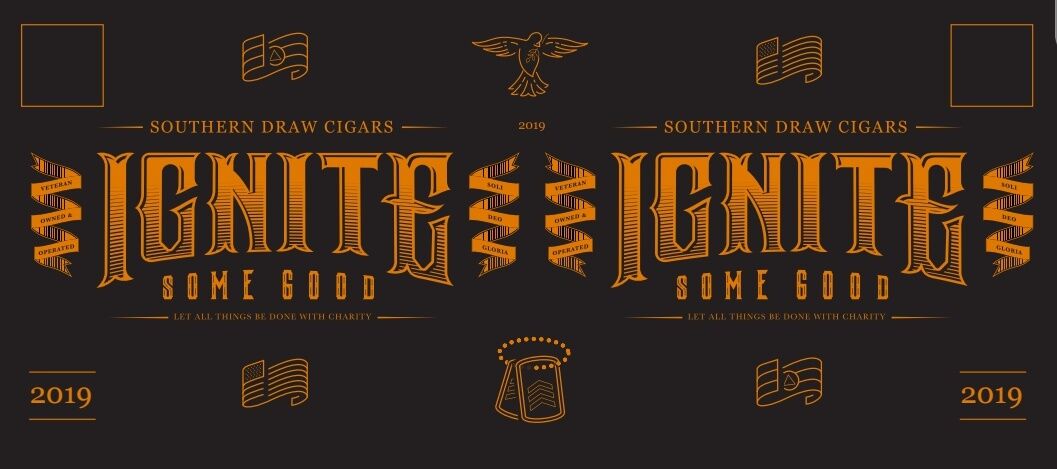 Southern Draw Cigars has announced the first three releases of its 2019 IGNITE series, a collaborative charity project. Southern Draw is a company that has prided itself on being veteran-owned, and this year's release will see a portion of the proceeds benefit the Navy SEAL Foundation.
There are some other changes to this year's installment. While the IGNITE 2018 focused on special limited edition line extensions to Southern Draw's core lines, the IGNITE 2019 will feature three new and distinct blends: Connecticut #1 (Ecuadorian Connecticut wrapped blend in a Double Corona format), Corojo 99 #4 (featuring a Honduran Corojo wrapped blend in a Rothschild format), and Habano #3 (an Ecuadorian Habano wrapped blend in a Double Corona format). There are plans for three more releases later this year.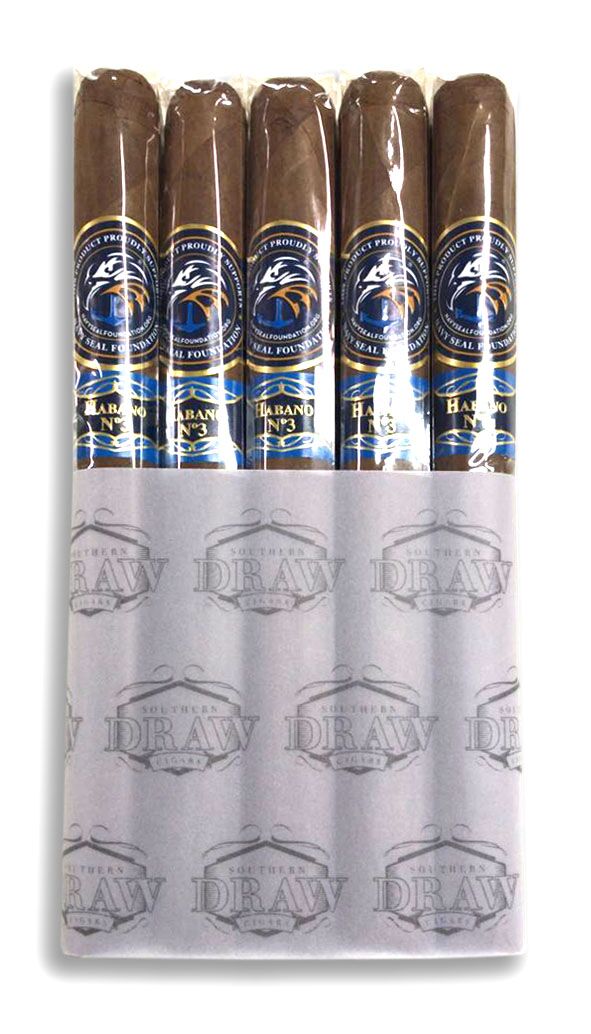 Like last year, the IGNITE 2019 releases will be packaged in humi-jars although this year's jar will feature a new design. Each jar will contain a ten-count bundle.  A total of 5,000 jars or 50,000 cigars will be produced throughout 2019. The jar includes a Boveda 2-way humidification pack (donated by Boveda).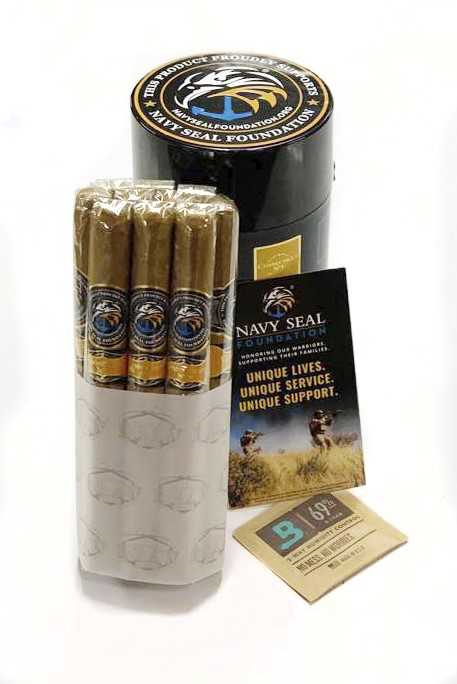 Sales of IGNITE will provide 12.5% of the cost to the selected charity and like last year requires a joint contribution by the retailers.
The charitable giving and event schedules for IGNITE 2019 will be led by Southern Draw Cigars family members, Harry "Phil" and Shelly Hogan U.S. Navy Retired (the namesakes of Southern Draw's Cedrus- The Hogan), and Daniel Peterson US Navy Retired, SEAL Team 1 – BUD/S Class 54.
"The Navy SEAL Foundation offers many areas of support and our family has selected two vitally important areas to focus our charitable contributions. 1) Warrior Transition – transition from active duty service into civilian life and 2) Warrior and Family Support – providing strength, resiliency and peace of mind via family support programs," stated Shelly Hogan in a press release.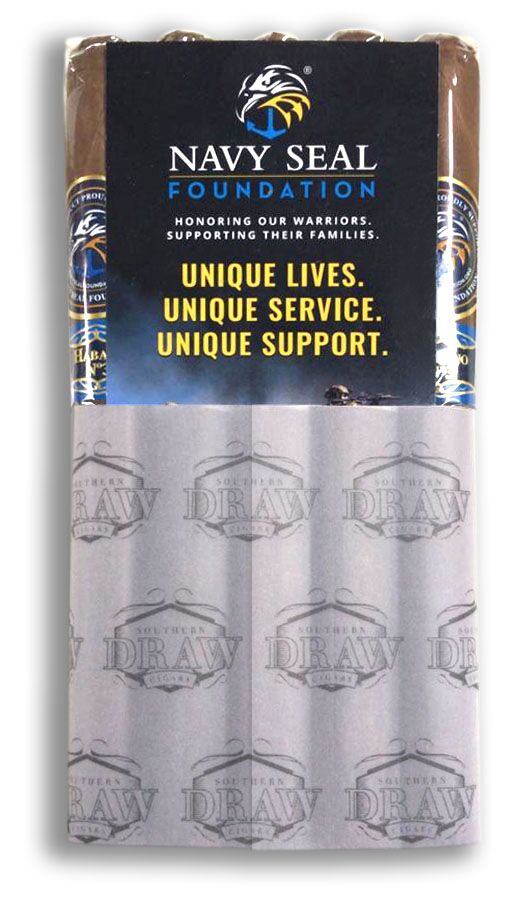 The national launch of the IGNITE 2019 series will take place on June 20th in a pair of collaborative events to held at Crown City Cigars and McP's Irish Pub in Coronado, California featuring Southern Draw Cigars and the Navy SEAL Foundation. The launch continues on June 21st with a friends and family event at the Beach House Winery in Fallbrook, California on June 21st hosted by Southern Draw family members, Kim and George Murray. Following the launch events, Southern Draw Cigars will make the IGNITE 2019 releases available to all retailers who wish to participate in the IGNITE charity program.
As a part of the event tour supporting IGNITE 2019,  Southern Draw will participate in the End of Summer Smokeout on Saturday, August 17 in Chesapeake, Virginia hosted by Atlantic Dominion Distributors. The company has also said other future event dates and launches will be announced.
In terms of the project, Chris Irwin Director of Partnerships for the Navy SEAL Foundation commented, "We are honored to have Southern Draw Cigars supporting the Navy SEAL Foundation with this promotion. As a company owned and operated by veterans, their commitment to giving back through their IGNITE program is incredible and the Navy SEAL Foundation is thrilled to be named as one of their benefiting charities for 2019."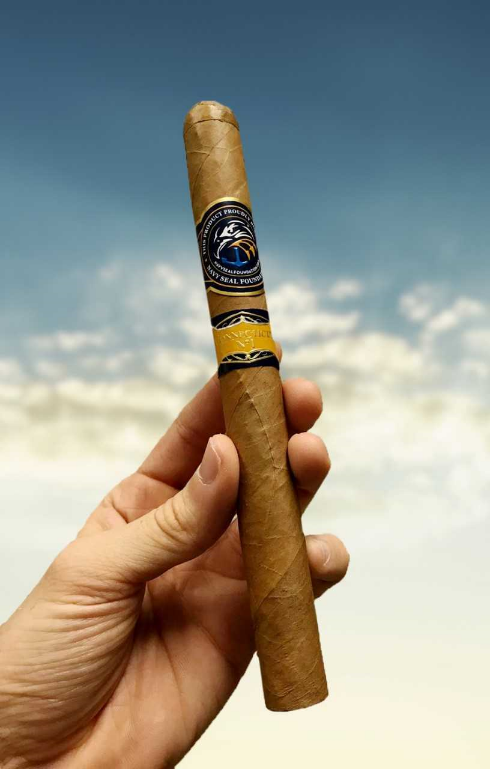 At a glance, here is a look at the three IGNITE 2019 releases announced:
IGNITE Connecticut #1
Wrapper: Ecuador
Binder: Nicaragua
Filler: Nicaragua and Dominican Republic
Country of Origin: Nicaragua
Factory: Tabacalera Fernandez
Double Corona: 7 1/2 x 50
Production: 11,000 cigars (800, 10-count IGNITE humi-jars, 300, 10-count bundles)
Pricing: $11.69 single cigar, $116.99 10-count humi-jar (subject to retail discretion)
IGNITE Corojo 99 #4
Wrapper: Honduras
Binder: Nicaragua and Honduras
Filler: Nicaragua and Honduras
Country of Origin: Nicaragua
Factory: Tabacalera Fernandez
Rothschild: 5 x 50
Production: 11,000 cigars (800, 10-count IGNITE humi-jars, 300, 10-count bundles)
Pricing: $11.49 single cigar, $114.99 10-count humi-jar (subject to retail discretion)
IGNITE Habano #3
Wrapper: Ecuador
Binder: Nicaragua
Filler: Brazil, Nicaragua and Ecuador
Country of Origin: Nicaragua
Factory: Tabacalera Fernandez
Size: Double Corona 7.5.50
Double Corona: 7 1/2 x 50
Production: 11,000 cigars (800, 10 count IGNITE humi-jars, 300, 10-count bundles)
Pricing: $11.69 single cigar, $116.99 10-count humi-jar (subject to retail discretion)
Photo/Image Credits: Southern Draw Cigars