---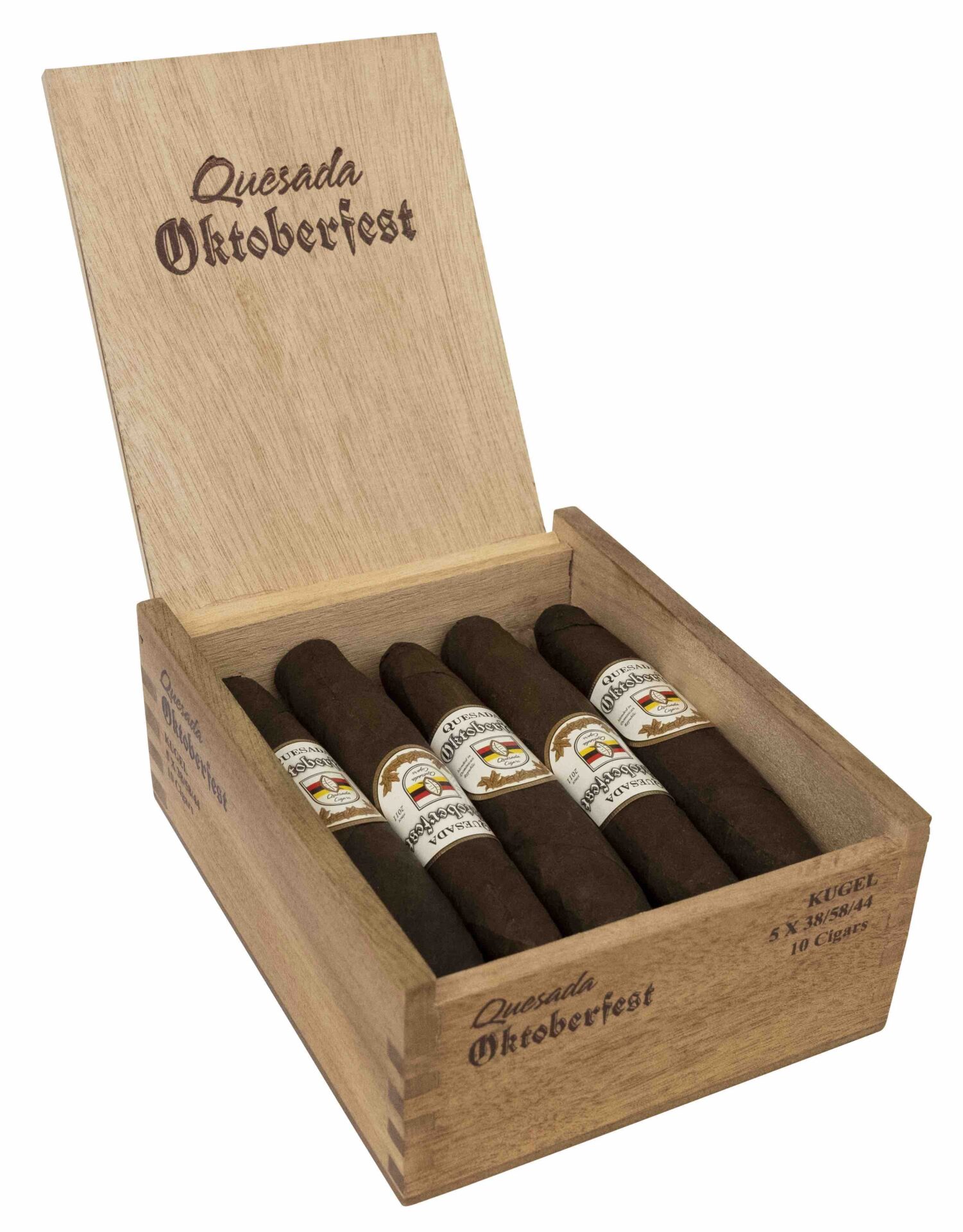 After a one year hiatus, the Quesada Oktoberfest is back. At the 2019 IPCPR Trade Show, Quesada Cigars will once again showcase the annual release with is intended to pair a cigar with your favorite beer or malt beverage.
It's the Dominican puro sizes that are returning for 2019. These include: Über (6 x 65), Das Boot (6 52 -Belicoso), Kaiser Ludwig (6 x 49), Bavarian (5 1/2 x 52), and Kugel (5 x 38/58/44 Figurado). Each is presented in ten-count boxes.
In a press release, Manuel Quesada President of Quesada Cigars commented, "We are more than excited to present this year's Oktoberfest edition. It's always fun to develop this project, and this year marks more than 8 years of offering cigar enthusiasts and beer lovers the perfect pairing."
Quesada Oktoberfest was introduced in 2011 and has been an annual release in different sizes and blend variations. Last year was the first year Quesada did not release the Oktoberfest.