---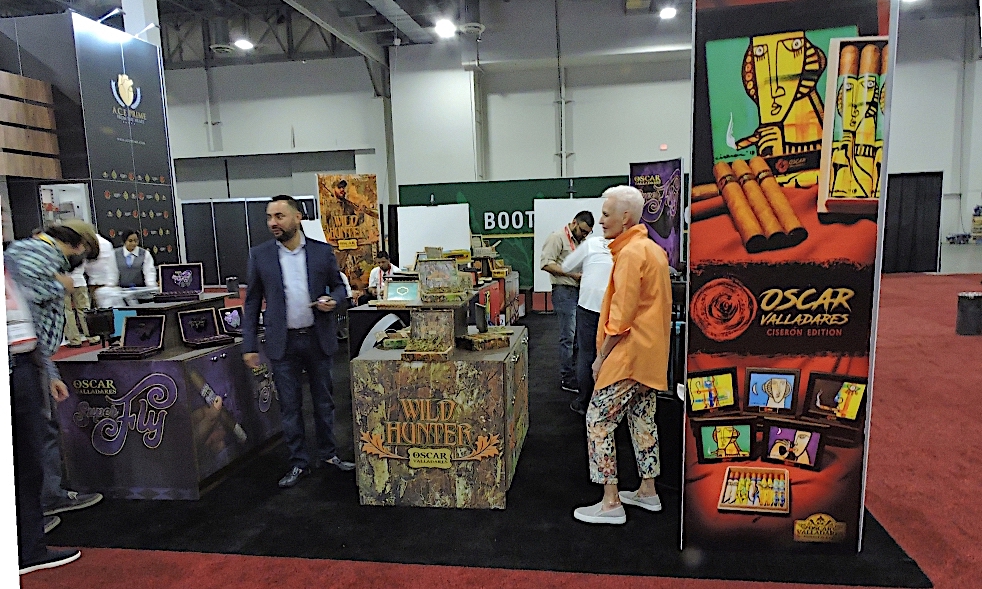 Oscar Valladares Tobacco & Company came into the IPCPR with several new releases – and these releases continued to show company owner Oscar Valladares as a rising star in the cigar industry.
One thing that Valladares has been expanding is his farming operation – which has grown considerably. With his own distribution warehouse, sales and marketing force, factory, and tobacco farms, Valladares has quietly been building a full vertically integrated cigar making operation.
On top of it all, Valladares is known for bringing the world of art into his package design – using it like few cigar companies have done before.
As for releases, the company is releasing Super Fly. This is a project that has been several years in the making. It is meant to offer a stronger, fuller offering in the Oscar Valladares portfolio. The blend consists of a San Andres Mexican wrapper over a Honduran binder from the Copa region and a combination of Honduran, Nicaraguan, and Dominican fillers. This marks the first time that Valladares has put Dominican tobacco into his blends.
The packaging has a 1970s retro-vibe which is something different from an artistic perspective we have seen from Oscar Valladares. Consumers I showed the packaging to were quite impressed.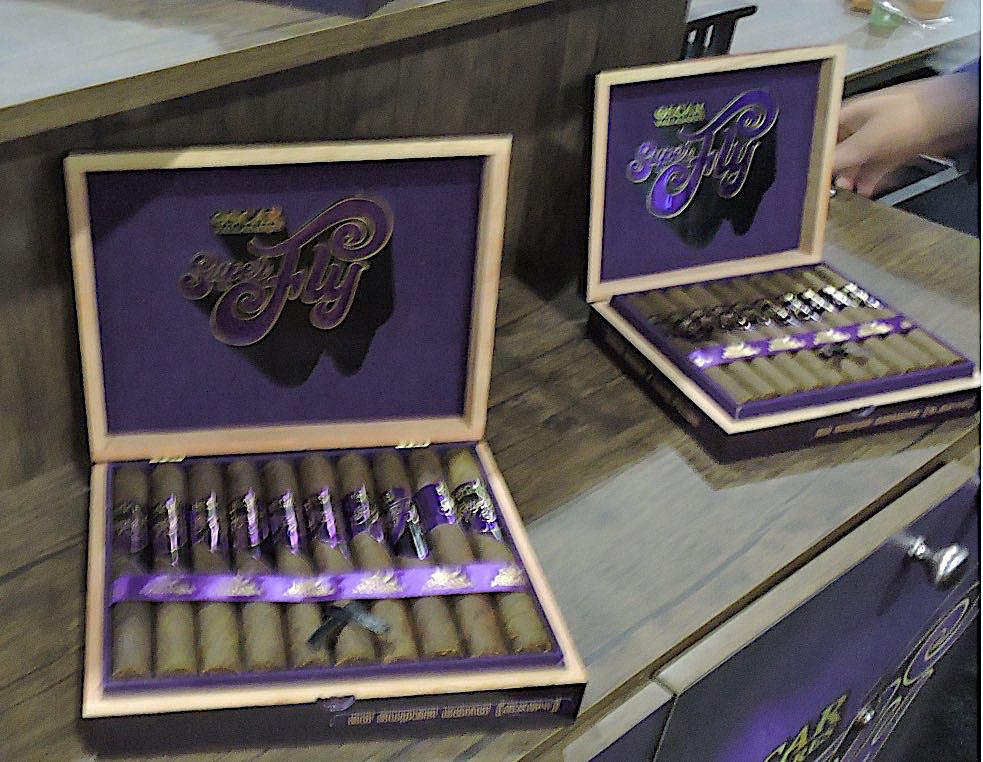 The other offering is the Wild Hunter, which is offered in both a natural and oscuro wrapper option. Both cigars go back to Valladares' roots as they utilize 100% Honduran tobacco. The blends feature tobaccos from Valladares farms – La Entrada a Copan and El Paraiso.
The icing on the cake is the unique camouflage style packaging – complete with a shelf talker. The "nature and wildlife" feel to the Wild Hunter provided a complete contrast to the urban-style feel of the Super Fly.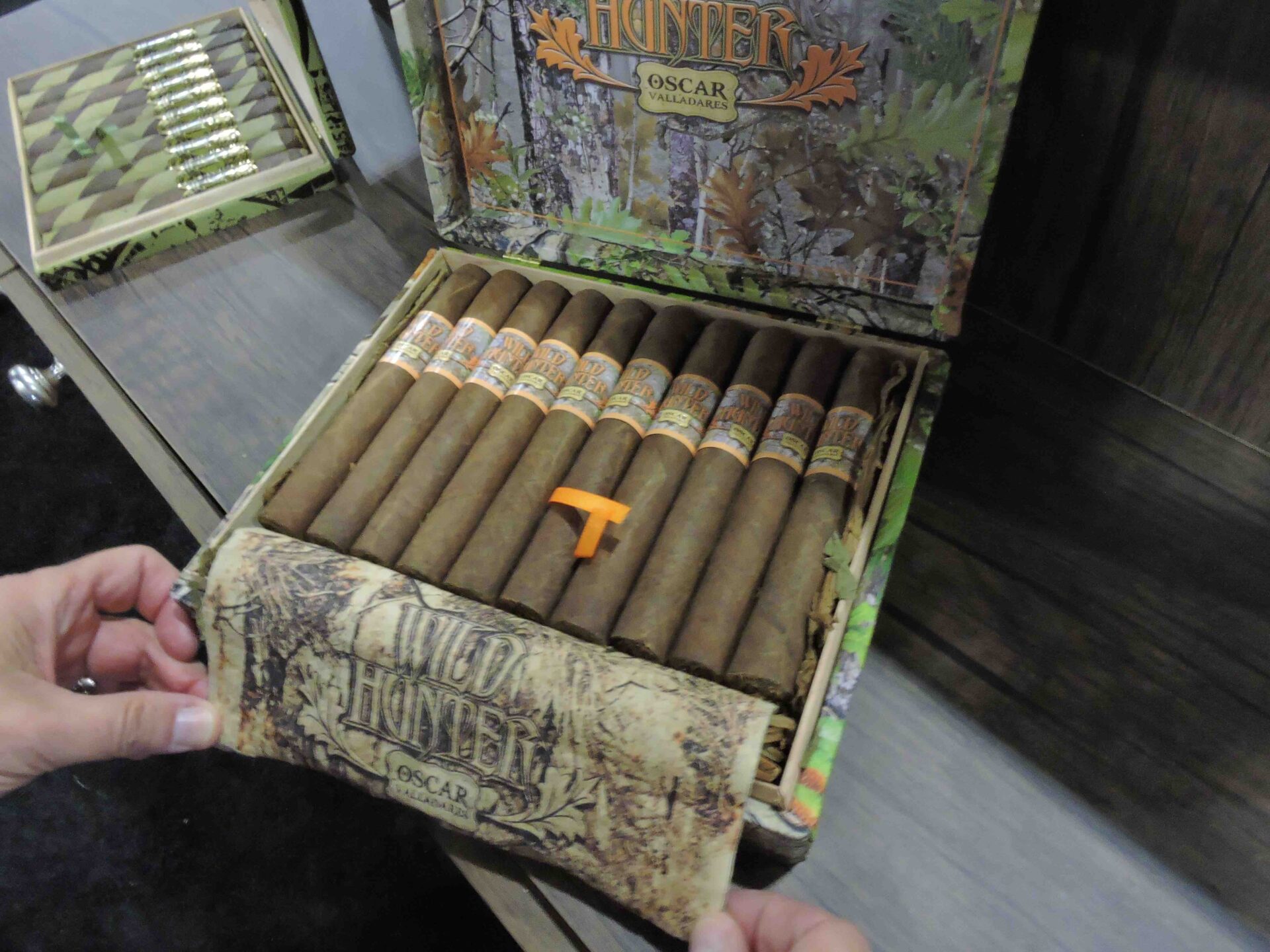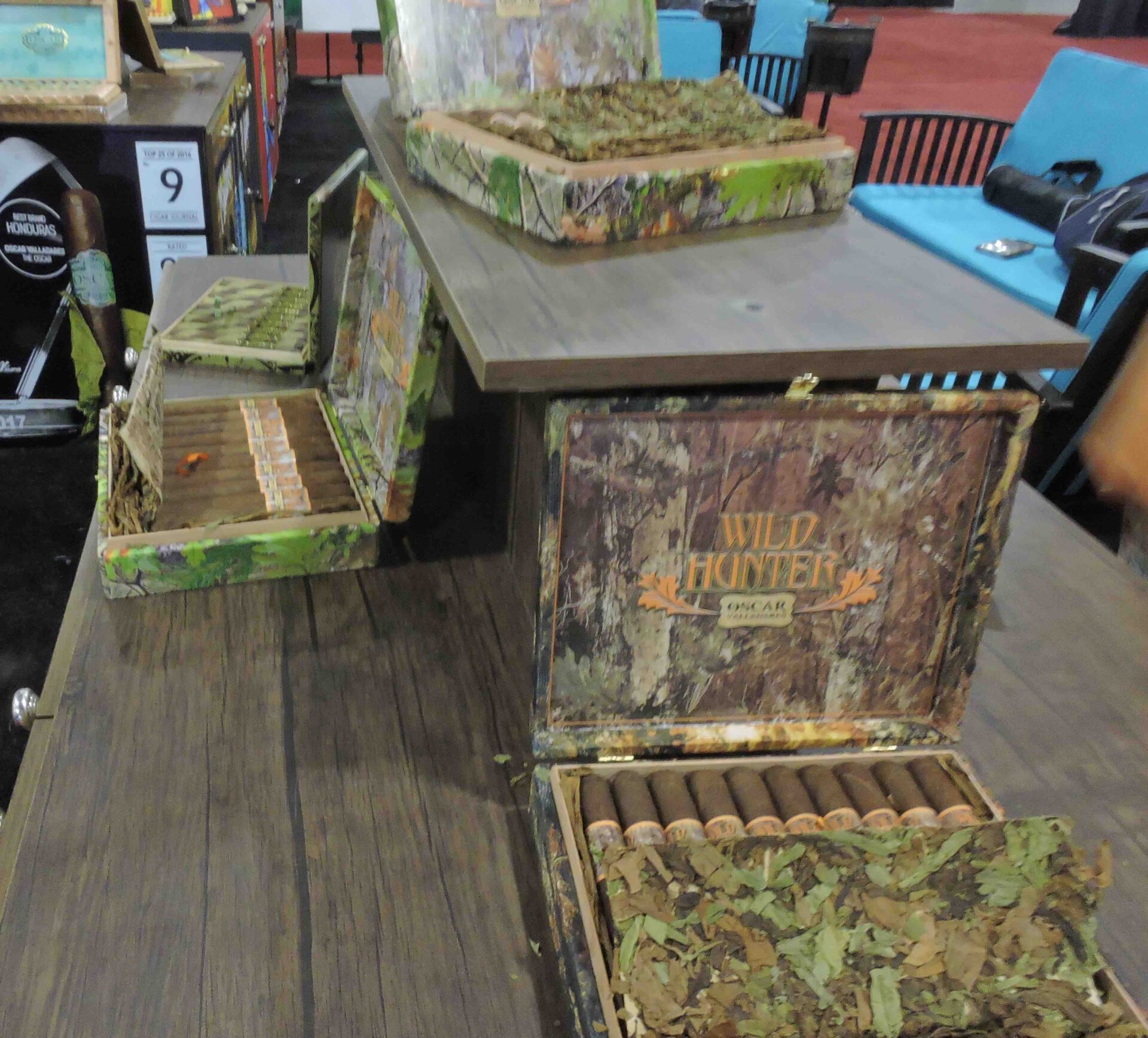 IPCPR 2019 Product Reports
Bear Duplisea contributed content to this report.
Photo Credits: Cigar Coop