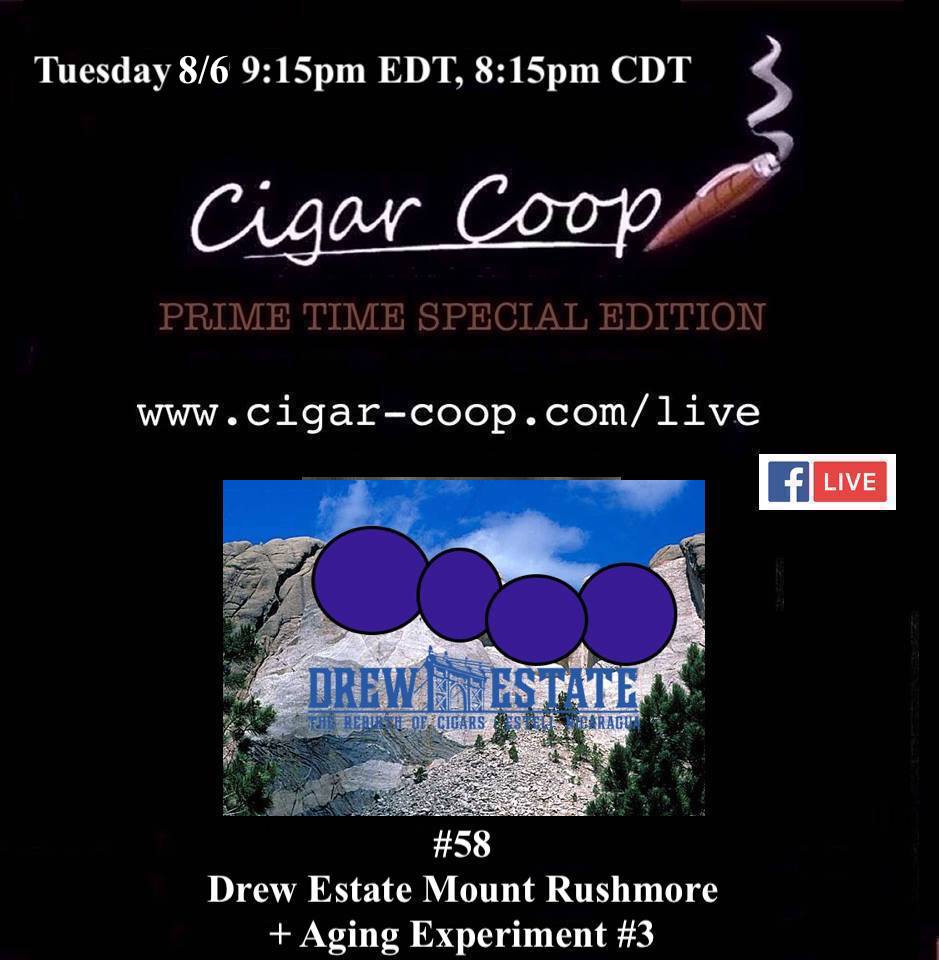 Tonight the Mt. Rushmore segment comes to Prime Time Special Edition! Bear and Coop will select Drew Esttate cigars that should have their rightful place on Mt. Rushmore.  It's also time for another Aging Experiment, an exercise where Bear and Coop pick up three cigars and smoke one now, smoke one in six months, and smoke one in a year. Finally, the City of Dayton, Ohio will no longer hire municipal employees who use tobacco. We'll weigh in on this as well as the reaction/non-reaction from this decision.
You can watch LIVE by clicking here starting 9:15 PM Eastern Time. WE WILL ALSO STREAM LIVE BROADCAST ON FACEBOOK.
If you miss us, you can catch Prime Time any time on Google Play Music, iTunes, Podbean, and YouTube. The Prime Time Network of shows – the shows focusing on #industrytalk and #industrypeople.