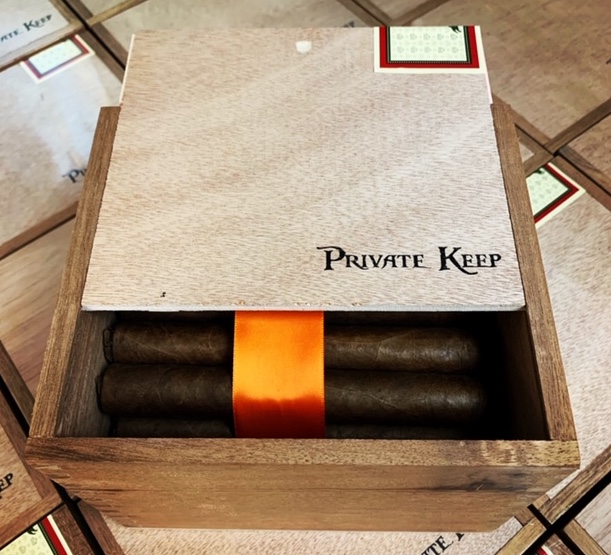 This month Viaje will ship the second installment of its Private Keep series. The company is calling this release Private Keep Tangerine.
Private Keep made its debut at the 2018 IPCPR Trade Show. The Private Keep line is a vehicle for Viaje to introduce many of the blends he has worked on, but for one reason or another did not get released. Several of these blends ended up as private smokes for company President Andre Farkas.
Details of Private Keep Tangerine have not been disclosed. The cigar itself is a 6 x 52 Toro that comes in a 37-count cabinet box where the cigars are packaged as a bundle inside.
The cigars come unbanded. This year's Private Keep is designated Tangerine because of the tangerine-colored ribbon that keeps the bundle in the box together. Last year's edition used a blue ribbon.
Private Keep Tangerine is a small batch, limited production release that will hit stores this month.
Photo Credit: Viaje Cigars