---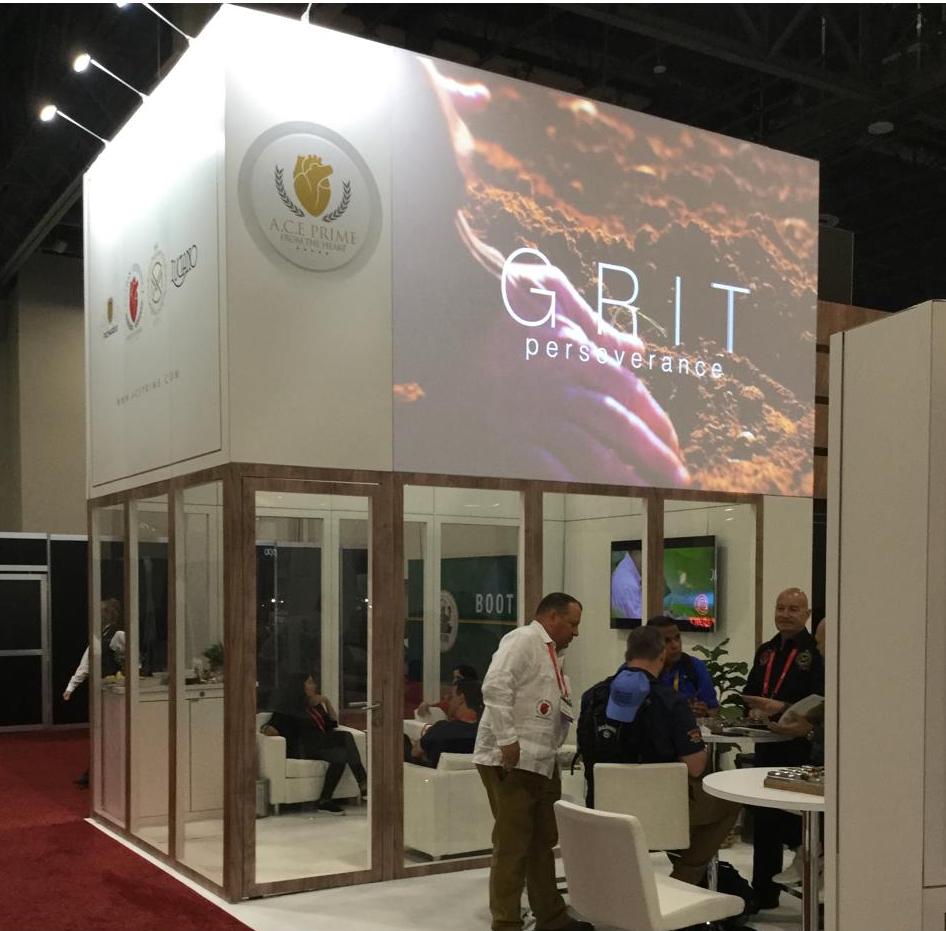 A.C.E. Prime is a new cigar company that had its official launch at the 2019 IPCPR Trade Show. You have to go back to Micallef Cigars in 2017 to see a company that has had a major launch on the level of A.C.E. Prime. The company launched four brands and ten different blends. While much was made of cigars that NBA Hall of Famer Dominique Wilkens and NBA World Champion Tiago Splitter collaborated on, the company had plenty more to offer.
Tabacalera Pichardo is the factory that produces A.C.E. Prime. This factory recently garnered some attention when Crowned Heads' cigars turned to that factory for its Juarez release. Tabacalera Pichardo is not a new factory. It is co-owned by Pichardo and tobacconist/sommelier Luciano Meirelles. Until recently, the factory has been producing many cigars for U.S. and international brands silently under an NDA. Now Tabacalera Pichardo has joined forces to create A.C.E. Prime, a distribution company. A.C.E. Prime is owned by Tiago Splitter, Luciano Meirelles, Billy McCaffrey and the Cuban Legend Luis "Luisíto" Carbonell. A.C.E. stands for "A Cuban Experience.". Folks might remember Luciano Meirelles from three years ago as he launched a line of cigars produced out by Duran Cigars called Meireills y Acevado.
The presence of Dominique Wilkens and Tiago Splitter was still a major story. The duo are not the first NBA stars to be at IPCPR as another NBA Hall of Famer, Karl Malone, has been a part of the Trade Show with his own brand. A.C.E. Prime took advantage of Wilkens and Splitter's presence by setting up an basketball court right behind the booth – where attendees could participate in shooting free throws.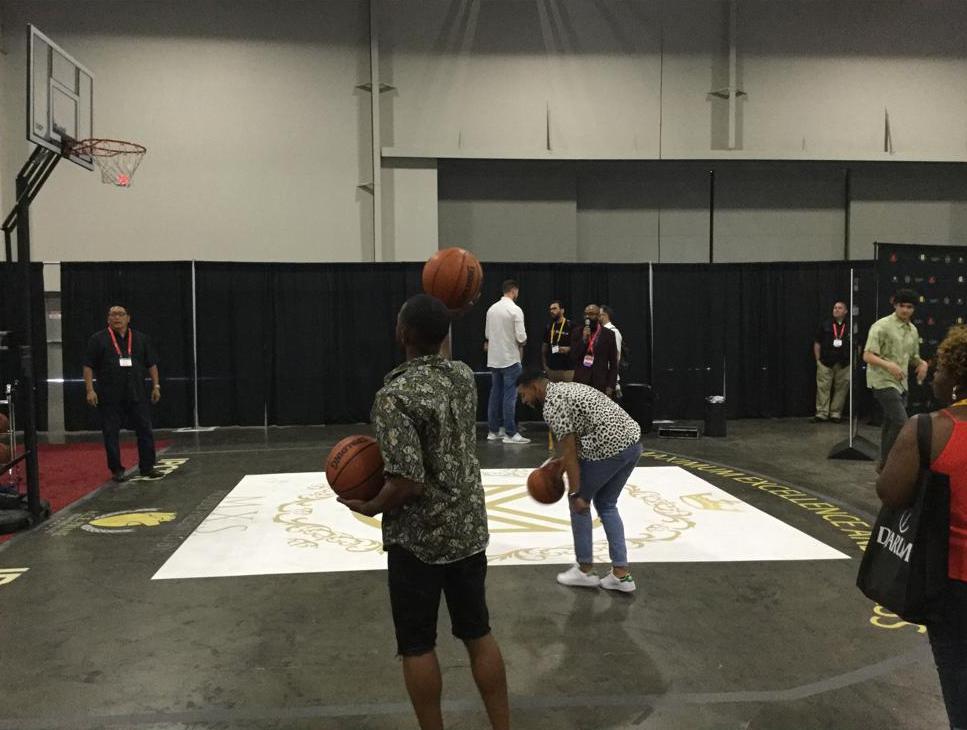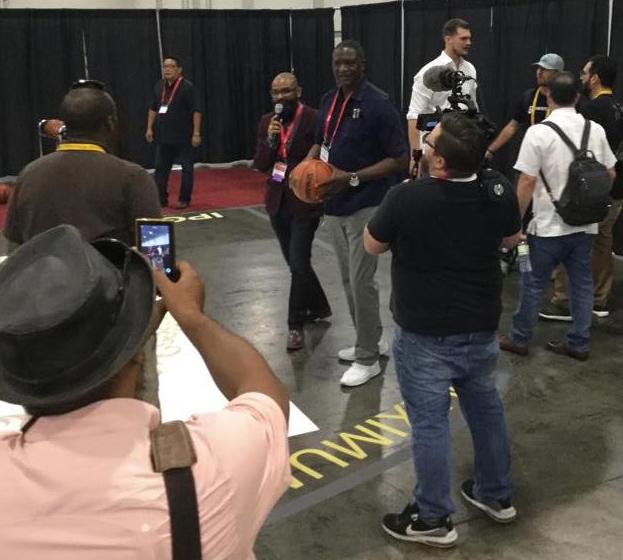 The brand in A.C.E. Prime's portfolio featuring Wilkens and Splitter is MxS, where each collaborated to produce his own blend. The M.X.S. Dominique Wilkens consists of San Andres Maduro wrapper over an Ometepe Nicaraguan binder and a combination of Nicaraguan and Dominican filler. The cigar comes in one size – a 6 1/2x 54 Sublime presented in 20-count boxes. Meanwhile, the M.X.S. Tiago Splitter features an Ecuadorian Sumatra wrapper over a Jalapa Nicaraguan binder and a combination of Nicaraguan and Dominican fillers. This cigar comes in two sizes presented in 20-count boxes – a 6 1/2 x 54 Sublime and a 5 x 52 Robusto. Both cigars were blended by Don Eradio Pichardo, the Master Blender at Tabacalera Pichardo. Priced between $15.00 and $17.00, MxS is a more premium-line in the A.C.E. Prime catalog.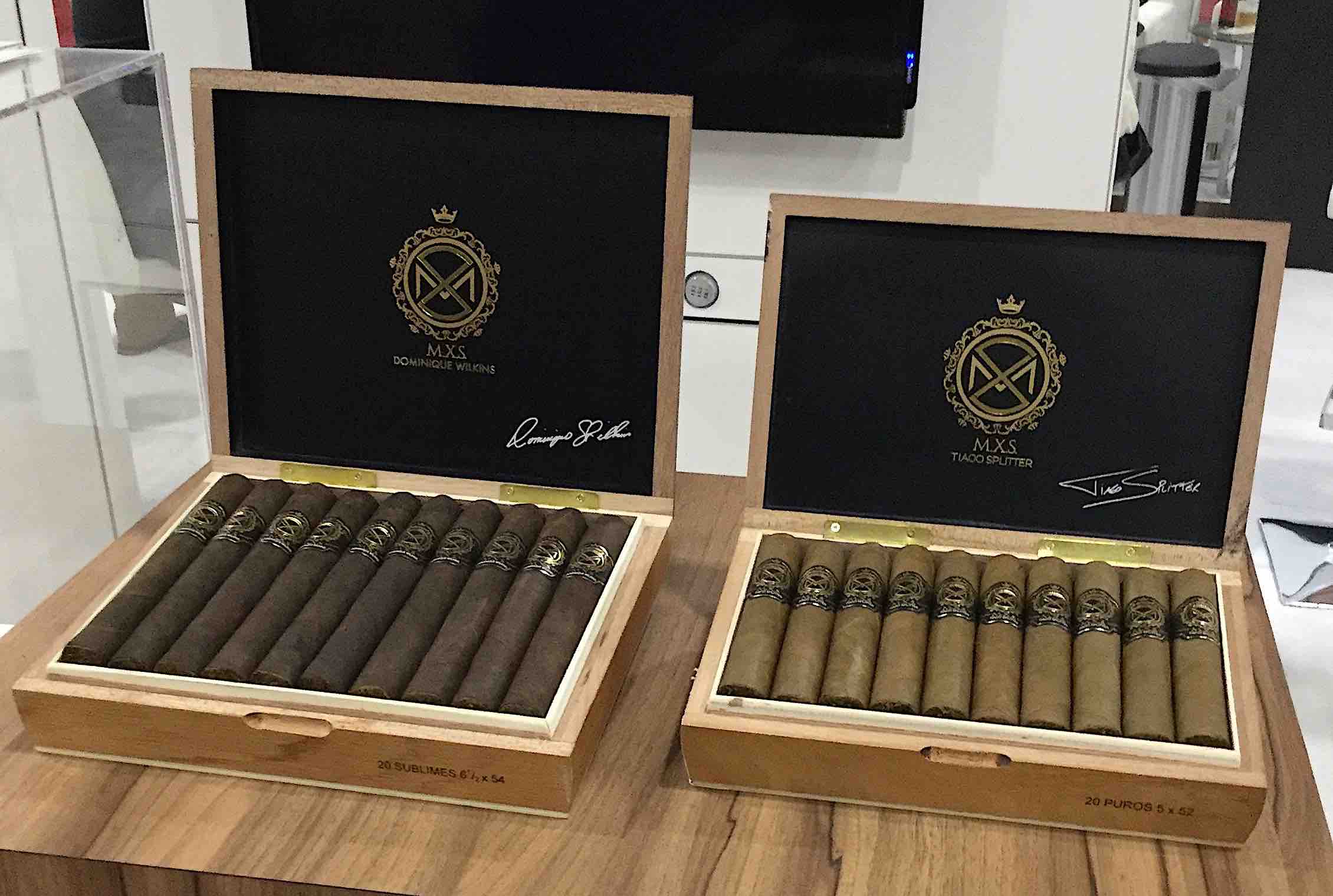 A.C.E. Prime also has an eponymous cigar known as "A Cuban Experience". The three blends that are a part of the line include El Corazon, La Sombra, and El Elegante. All three utilize an Ecuadorian Habano wrapper, but have different tobacco components making up the rest of the blend. Currently it is offered in one size: Toro (El Corazon, SRP $11.50), Gordo (La Sombra, SRP $14.50), and Lancero (El Elegante, SRP $18.00). El Corazon was blended by Don Eradio Pichardo, Luciano Meirelles, and Luisito Carbonell. Pichardo and Carbonell blended La Sombra, and El Elegante was a blend done by Pichardo.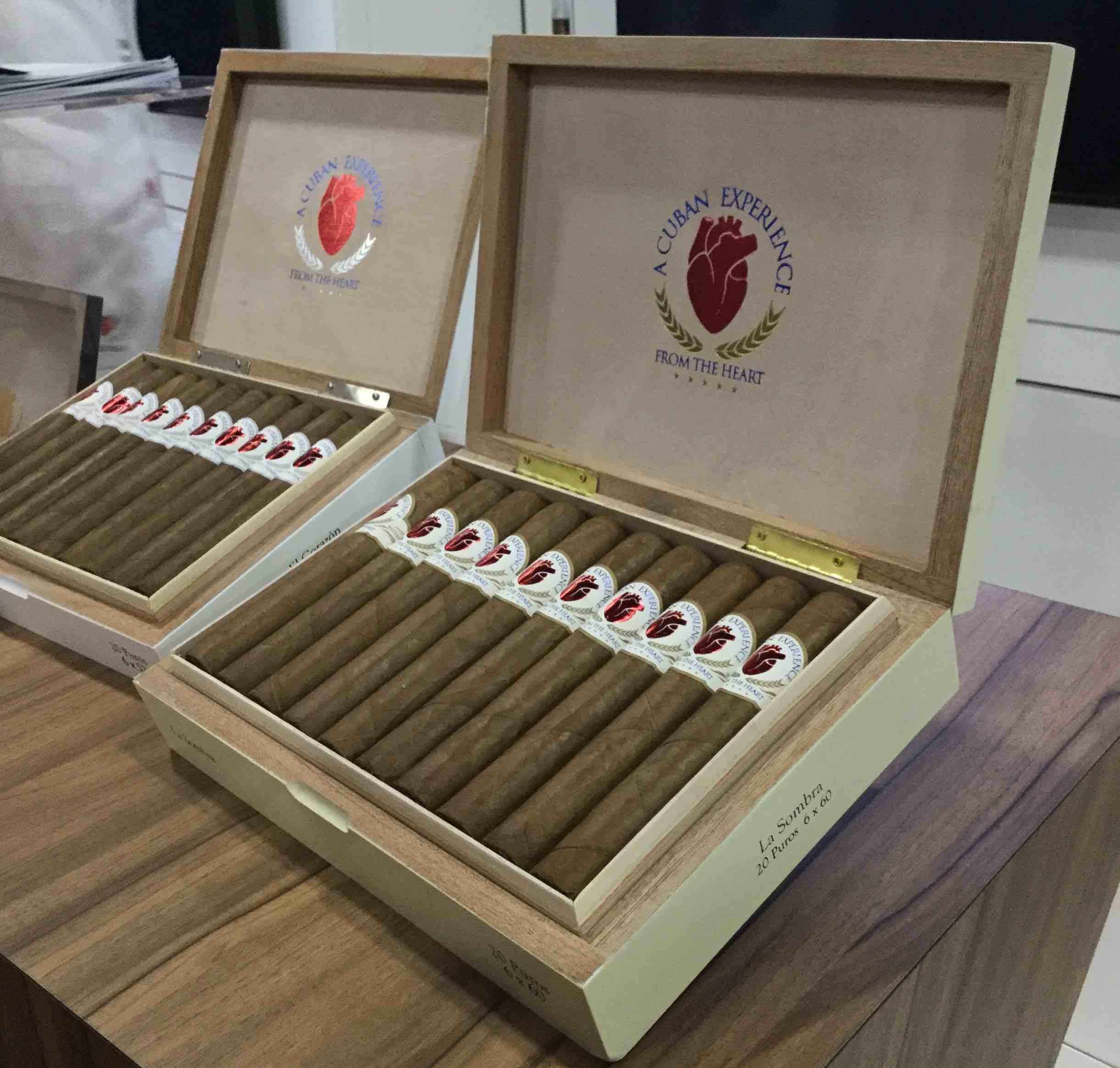 There is a brand of cigars called Pichardo, named for the Pichardo family. This consists of two lines, Pichardo Reserva Familiar and Pichardo Clasico. Don Emilio Pichardo handled the blending for the cigars under this brand.
Pichardo Reserva Familiar consists of three blends: a Connecticut, Habano, and San Andres. All three blends are launching in one size – a 6 x 52 Toro available in 15-count boxes. Pricing is set in the $11.50 to $12.50 range.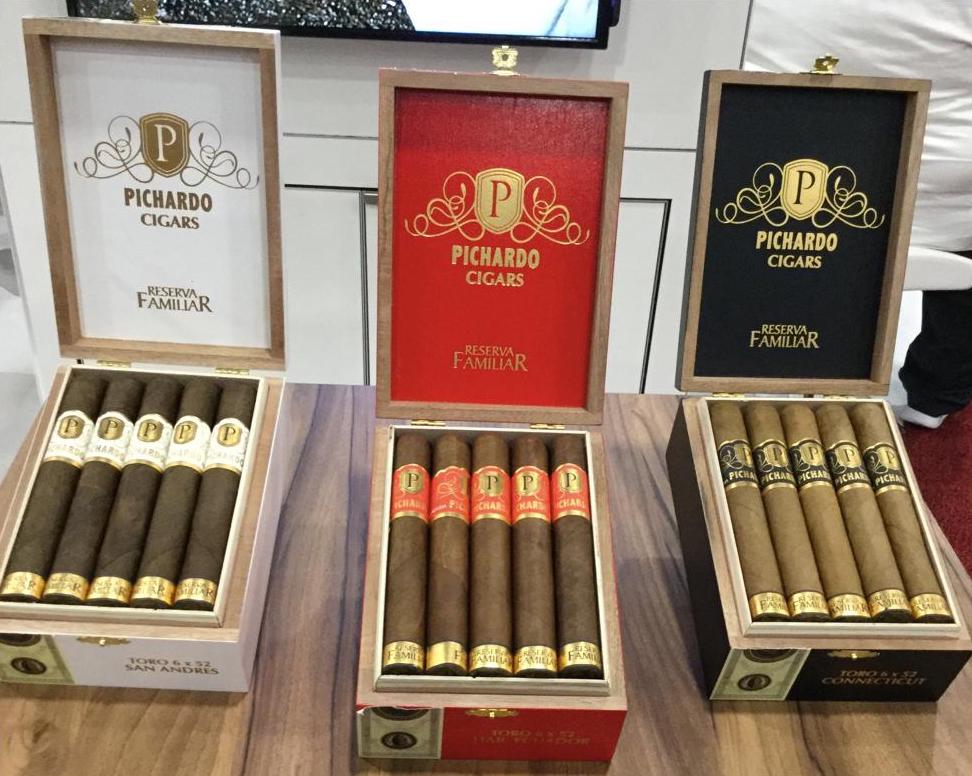 Pichardo Clasico comes in a single blend and is highlighted by an Ecuadorian Sumatra wrapper. It comes in a single size – a 6 1/2 x 50 Toro. It comes in 20-count boxes and is priced at $9.50 per cigar.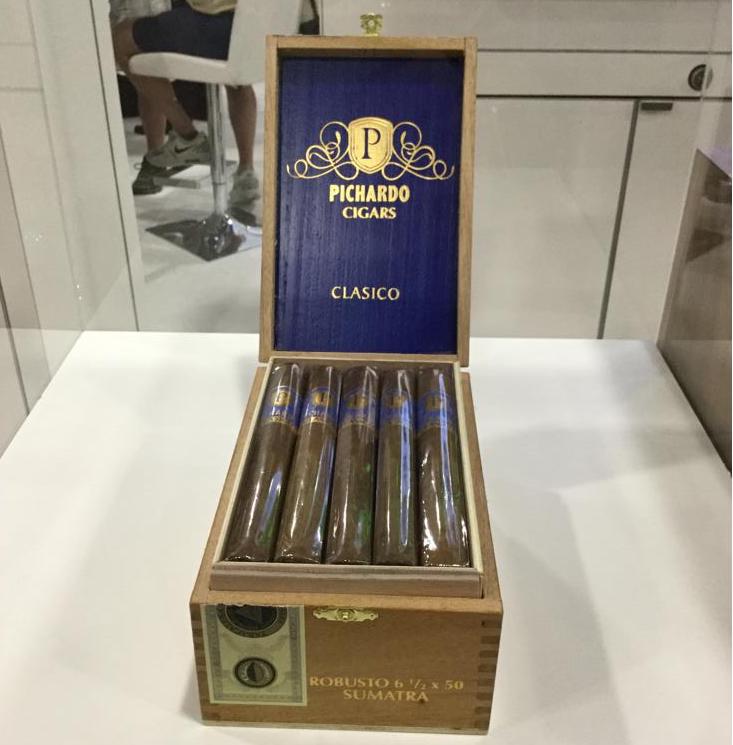 Finally, there is Luciano The Traveler. It's a cigar blended by company co-founder Luciano Meirelles that showcases Pelo de Oro tobacco. The blend features an Ecuadorian Sumatra wrapper over a binder of Pelo de Oro tobacco from Ecuador and Pelo de Oro fillers from Peru and Ecuador. The Ecuadorian tobaccos come from a farm the company owns in Ecuador. It comes in a unique 7 x 46 size. It's what the company describes as a hybrid between a Corona Gorda and a Churchill. The cigars are presented in 12-count boxes without cellophane. It's described as a limited edition cigar. It's also a more premium cigar offering priced at $17.00 SRP.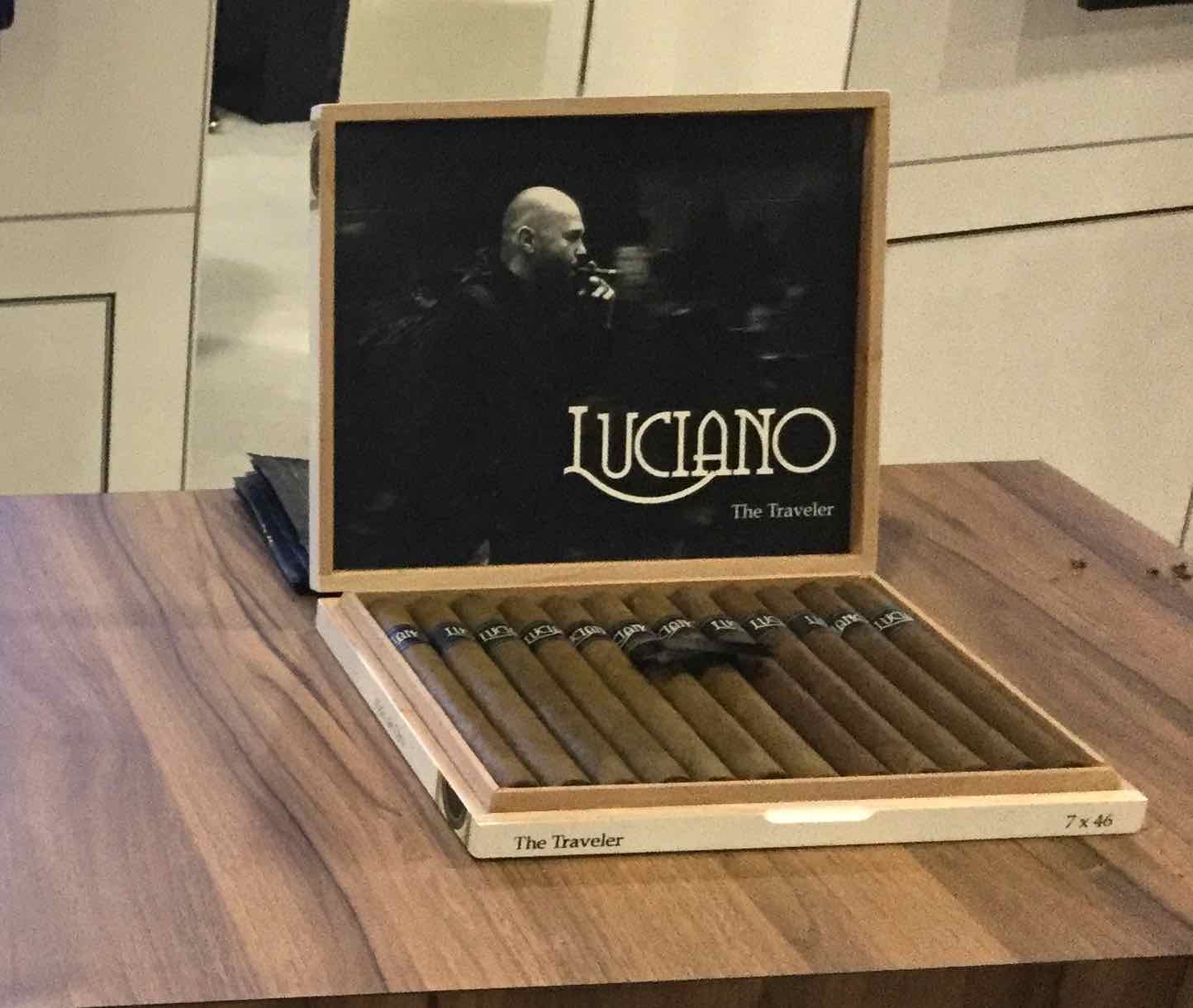 IPCPR 2019 Product Reports
Bear Duplisea delivered content and photography for this report.
Photo Credits: Cigar Coop