---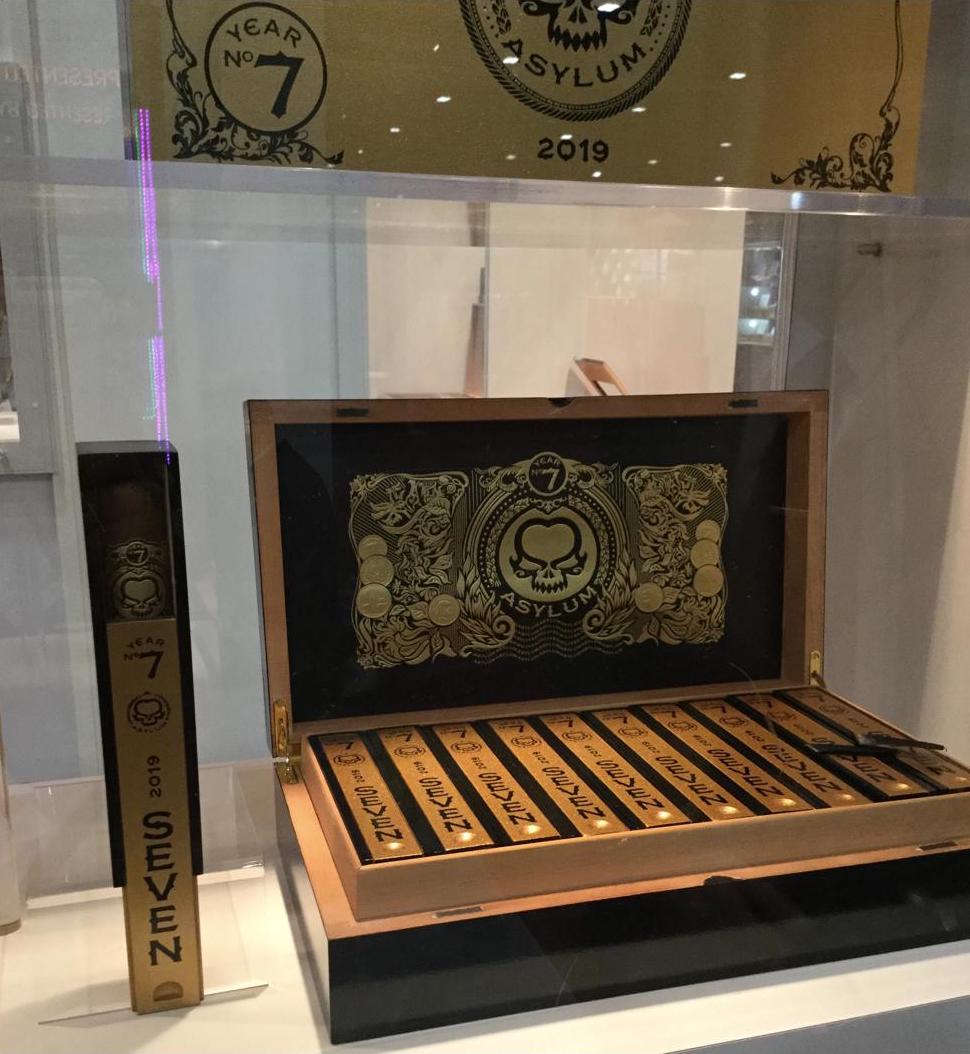 Asylum Cigars is the partnership between Christian Eiroa and Tom Lazuka. Over the years, Asylum has been one of the great success stories in the cigar industry. It's the brand under C.L.E. Company known for its big ring gauges, but it's also a brand that over the years has offered much more. This year Asylum is celebrating its seventh anniversary and not only was there a cigar to commemorate the occasion but this year the brand had one of the busiest ones to date.
The Asylum Seven is a seventh-anniversary cigar. It is intended to be an ultra-premium offering under Asylum. This is Asylum's first coffin offering. The blend features a Nicaraguan wrapper over Honduran binder and filler.  It's offered in two sizes – the iconic Eiroa 11/18 size and a 70 x 7. The 70 x 7 is intended to be an ultra-premium offering to cigar enthusiasts who enjoy the large ring gauges. It's priced between $20.00 SRP (for the 11/18) and $25.00 SRP (for the 70 x 7).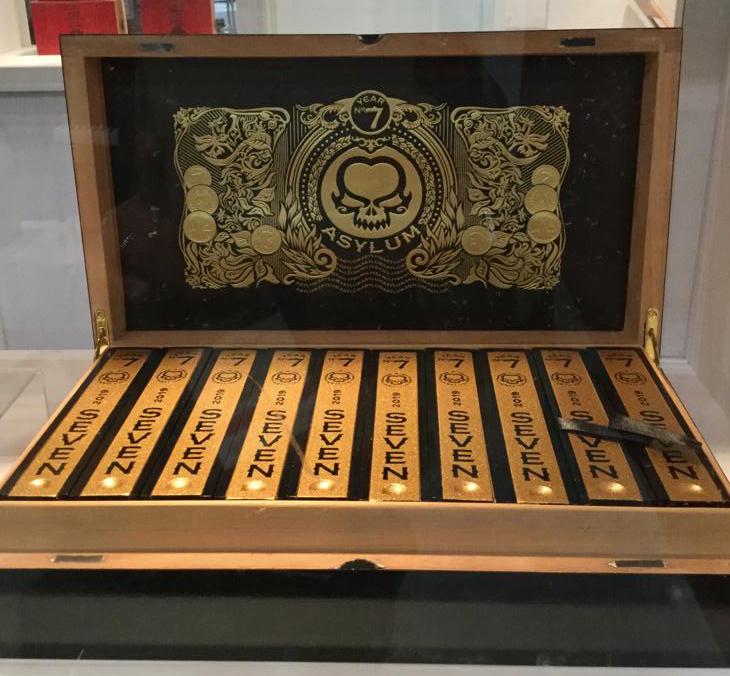 Asylum is also introducing the Asylum Pandemonium. It's a series of three 8 1/2″ long cigars offered in a 52, 60, or 70 ring gauge. The 8 1/2″ cigar is something that could be traced by to the old Camacho Imperial brand. Each cigar is a Nicaraguan puro. The cigars ship in 60-count trays with compartments to hold each of the three sizes. Twenty-count bundles can be ordered to refill the trays.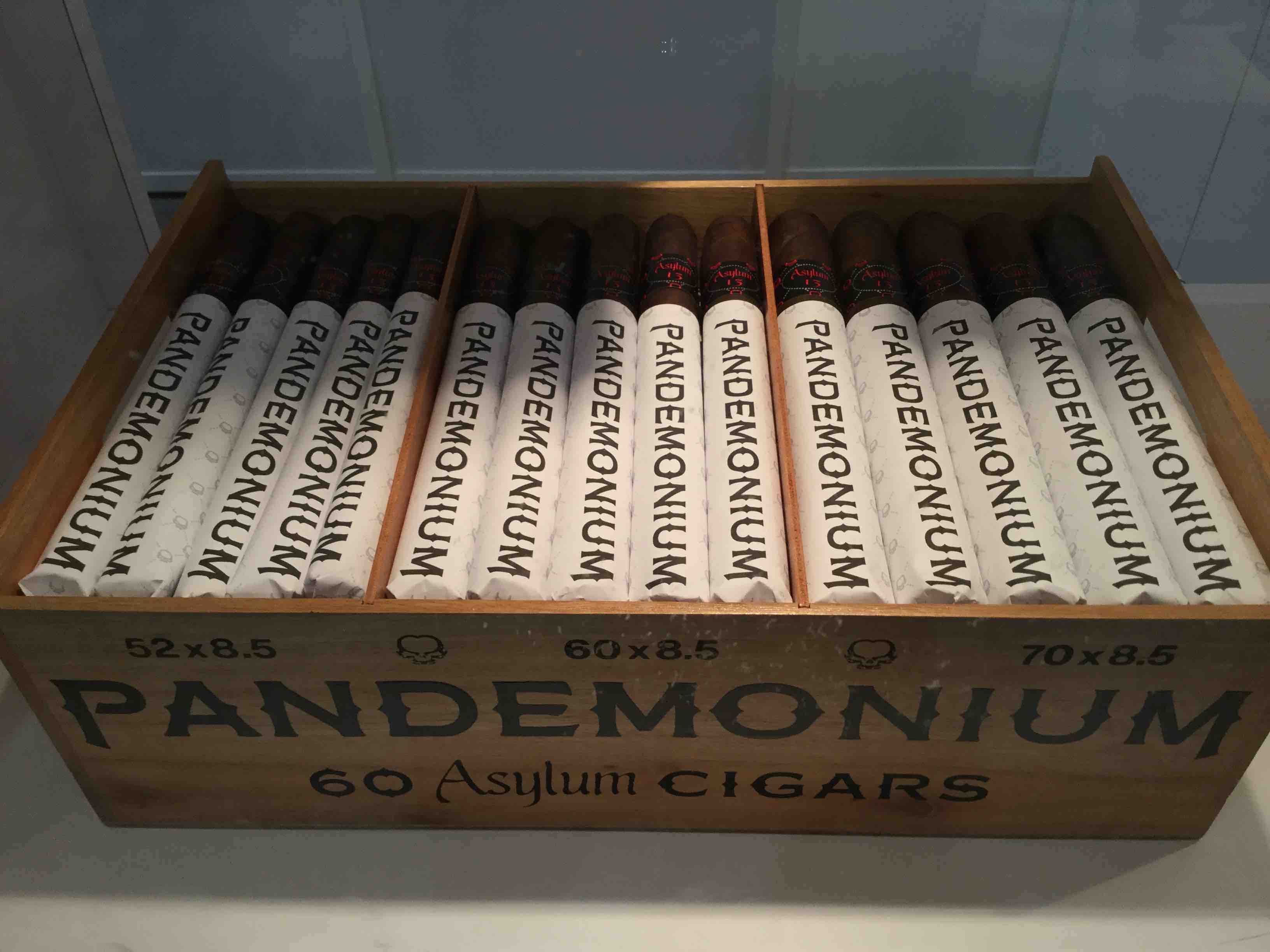 Two of the blends under the Asylum 13 line have received new packaging.  These changes come to the Asylum 13 Authentic Corojo and Asylum 13 Connecticut lines.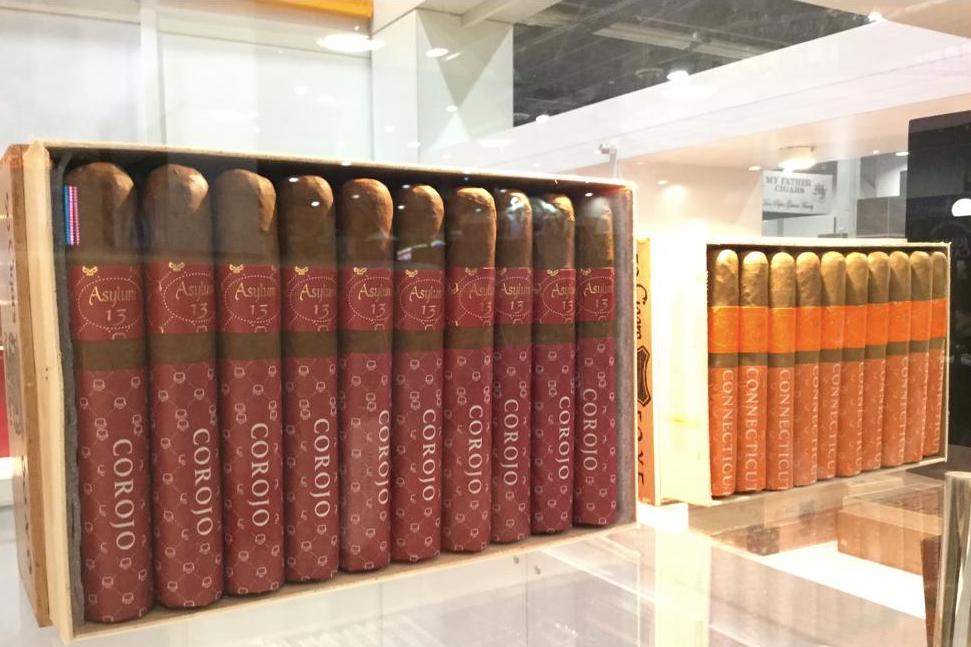 Last year, the old Wynwood brand that was under C.L.E. Cigar Company (Asylum's parent company) was brought back with a release called Wynwood Hills. Originally there was a release targeted for Asylum called Waverly Hills (named after a Sanitarium). It turns out there was a trademark issue, and C.L.E. decided to use the Wynwood name instead calling it Wynwood Hills. Wynwood Hills was released in three blends (Unhinged, Mayhem, and Deranged) in a 50 x 4 1/2 size. This year a 60 x 6 size was added to each of the three lines. The new 60 x 6 will be available in 20-count boxes. There also will be a 60-count, three compartment tray meant to house 20 cigars of each of the three blends.

IPCPR 2019 Product Reports
Bear Duplisea delivered content and photography for this report
Photo Credits: Cigar Coop