---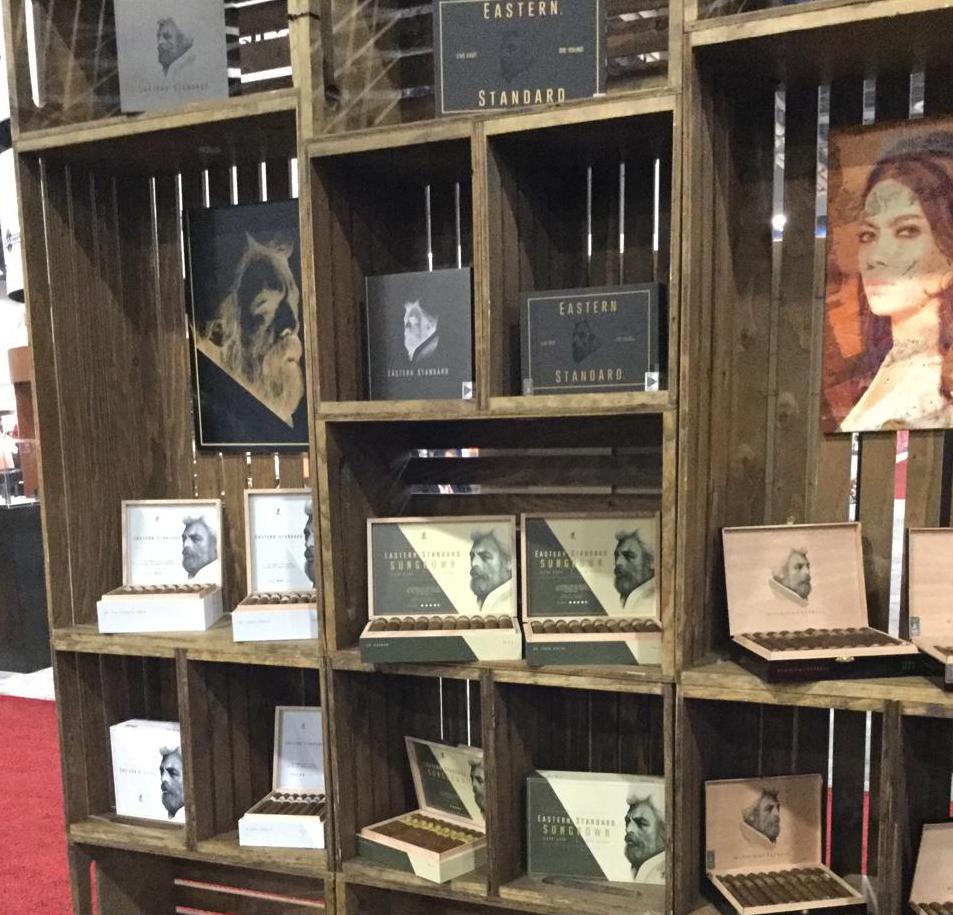 The 2019 IPCPR Trade Show marked the sixth IPCPR Trade Show for Robert Caldwell and Caldwell Cigar Company. 2019 wasn't the biggest year for new releases, but Caldwell had a couple of projects to show off. There also was some new packaging – and a couple of Easter eggs at the booth.
Several weeks before IPCPR, Caldwell Cigar Company quietly released the third installment of its Blind Man's Bluff series, the Blind Man's Bluff Maduro. The cigar is highlighted by a Pennsylvania Maduro wrapper. While the Blind Man's Bluff Habano and Connecticut offerings continue to come out of Camacho's Diadema Cigars de Honduras SA, the Blind Man's Bluff Maduro comes out of Tabacalera William Ventura in the Dominican Republic.
The other new offering from Caldwell was the third (and final) installment of The T with The T Habano. The T is a collaborative brand done in conjunction with Matt Booth of Room101 Cigars and produced by AJ Fernandez at his factory in Nicaragua. The Habano offering joins The T Original (Maduro) and The T Connecticut.
Booth and Caldwell also have a collaborative line called Hit & Run produced at Tabacalera William Ventura. The collaborative brands are offered by both Caldwell's Caldwell Cigar Company and Booth's Room101 Cigars respectively – and The T Habano falls into that category.
Meanwhile, Caldwell unveiled packaging modifications for four of its lines: Eastern Standard, Eastern Standard Sungrown, Long Live the King, and The King is Dead. Caldwell says other lines will follow with Eastern Standard Midnight Express one of the ones in the queue for later this year.
Finally, Caldwell had a couple of Easter eggs that were not prominently displayed at the booth, nor even listed on the standard order sheets. These were two cigar lines that were offshoots of Long Live the King and The King is Dead, but Nicaraguan puro versions of these cigars produced by AJ Fernandez. Both the Long Live the King by AJ Fernandez and The King is Dead by AJ Fernandez were limited releases. They shipped to retailers shortly after the Trade Show closed.
2019 IPCPR Product Reports
Bear Duplisea contributed content and photography for this report.
Photo Credits: Cigar Coop