---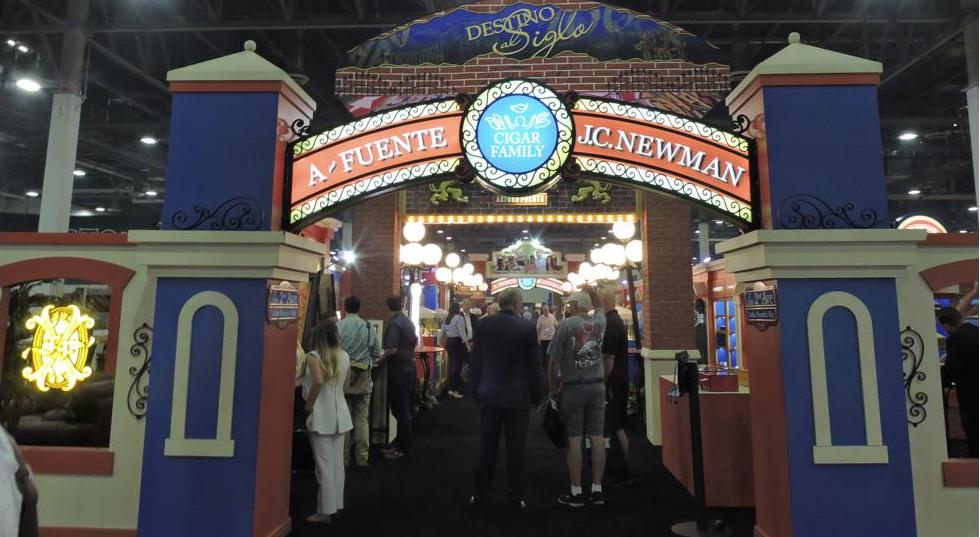 J.C. Newman Cigar Company is best known for being America's oldest premium cigar manufacturer. 2020 will be a huge year for J.C. Newman as the company is going to celebrate its 125th anniversary. One might think with a big milestone like that on the horizon, 2019 would be a quiet year for J.C. Newman – but that's not the case. This year there were two significant lines being showcased.
At the IPCPR Trade Show this year, J.C. Newman showcased The American. This is a cigar we first heard of back in 2016, and its been one anticipated for some time["""""""""""""""""""""""""""""""""""""""""""""""""""""""""""""""""""""""'. Just prior to the IPCPR Trade Show, The American had a national launch in Florida through Corona Cigar Company. It's a release that is 100% American through and through. The blend features 100 percent American-grown tobaccos. This is highlighted by a Florida Sun Grown (FSG) wrapper grown on the farm owned by Corona Cigar Company owner Jeff Borysiewicz. It's the first major project where the FSG leaf is being used for a wrapper. It also features a Connecticut Broadleaf binder grown by eighth-generation family farmer Jon Foster in South Windsor, Connecticut. Finally, the filler consists of a blend of Foster's Connecticut Havana tobacco and Lancaster Pennsylvania tobacco grown by the Mennonites. The cigars will be available in four sizes.
The cigar is made at the J.C. Newman Cigar Factory in Tampa, Florida. The boxes, labels, bands, cellophane, and cigar molds are all made in the U.S.A. Because there is a single pair rolling the cigars at the factory, availability is limited and its still TBD when these cigars will roll out nationwide.
One surprise was a line that is scheduled to be released later this year called Yagua. Its a rugged/old-school type of cigar.  According to J.C. Newman, the grandfather of Lazaro Lopez (the manager of J.C. Newman PENSA Factory in Estelí, Nicaragua) would roll cigars into a cigar shape, but did not use a mold, resulting in a rugged style cigar. In place of the mold, the frond of a Yagua tree was used instead. Yagua is a type of royal palm native to Cuba. This gives Yagua its old-school look.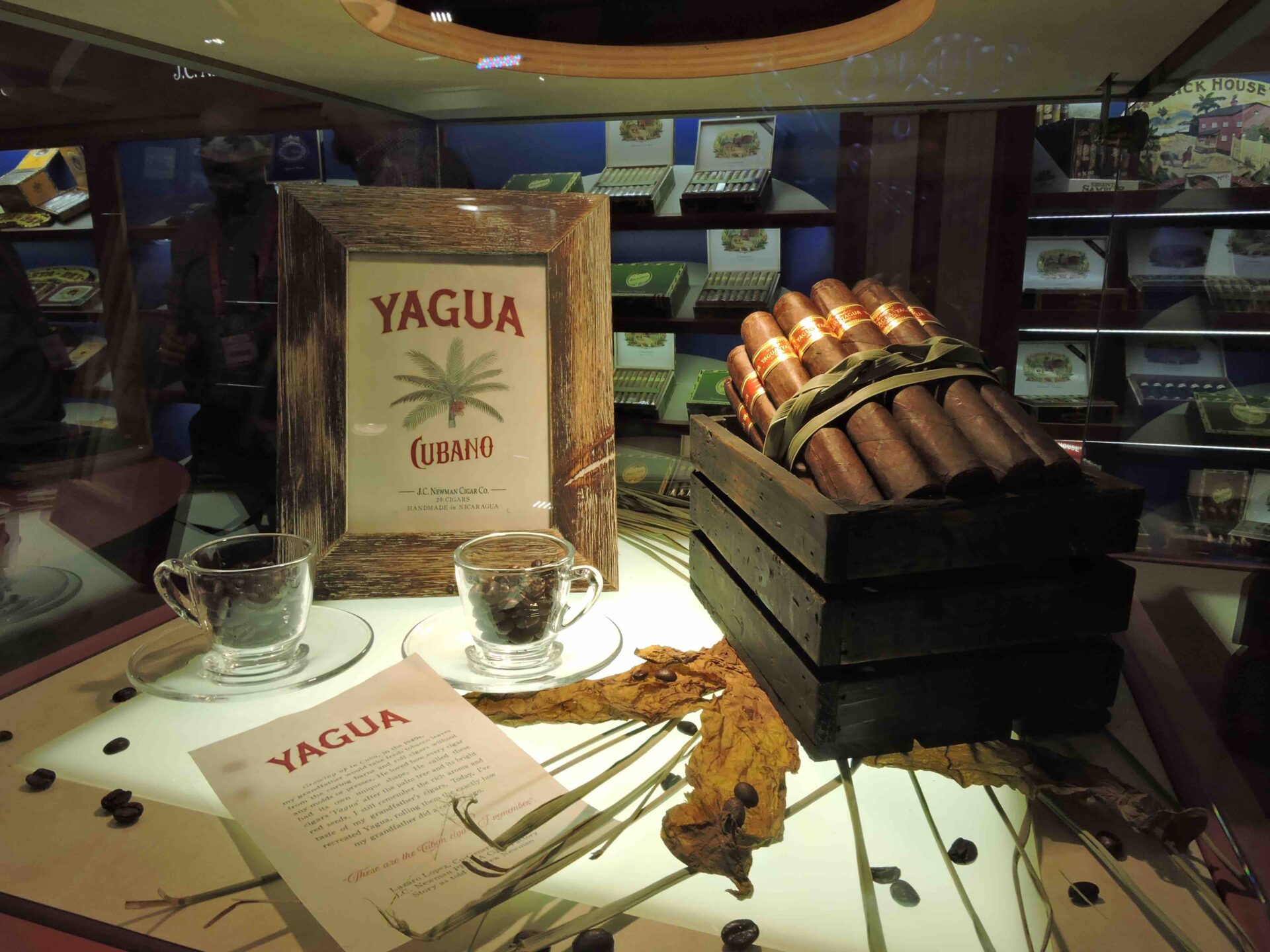 IPCPR 2019 Product Reports
Bear Duplisea contributed content and photography to this report.
Photo Credits: Cigar Coop