---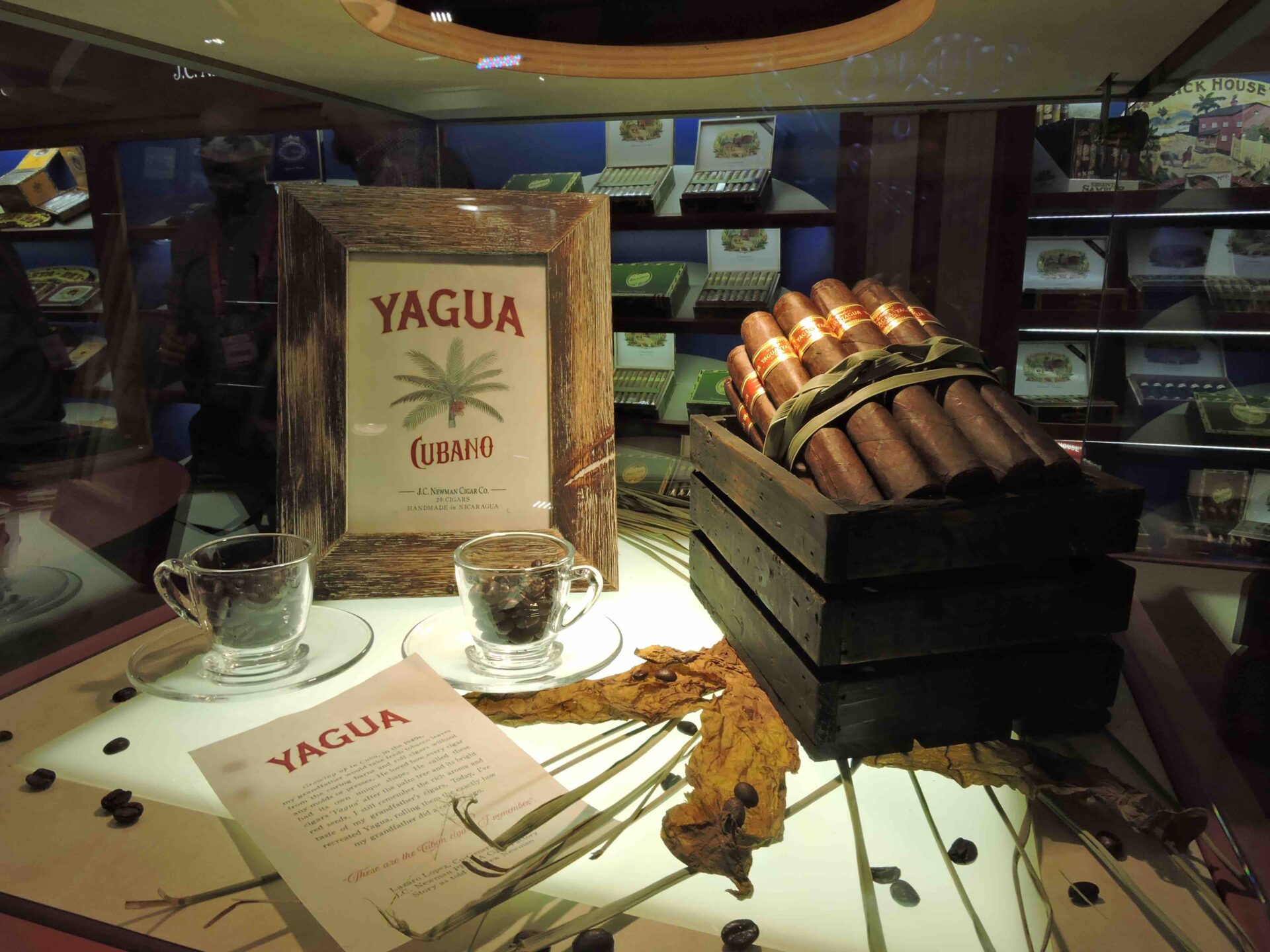 At the 2019 IPCPR Trade Show, J.C. Newman Cigar Company showcased a brand it will be releasing later this year known as Yagua.
Yagus is a throwback style cigar. According to J.C. Newman, the grandfather of Lazaro Lopez (the manager of J.C. Newman PENSA Factory in Estelí, Nicaragua) would roll cigars into a cigar shape, but did not use a mold, resulting in a rugged style cigar. In place of the mold, the frond of a Yagua tree was used instead. Yagua is a type of royal palm native to Cuba.
J.C. Newman says the cigars will still be rolled the same way to deliver the rugged style cigar, but utilizing more modern techniques when needed. At this time, the size of the final product has not been determined. The cigar itself is a Nicaraguan puro.
Bear Duplisea contributed content and photography for this report.
Photo Credit: Cigar Coop