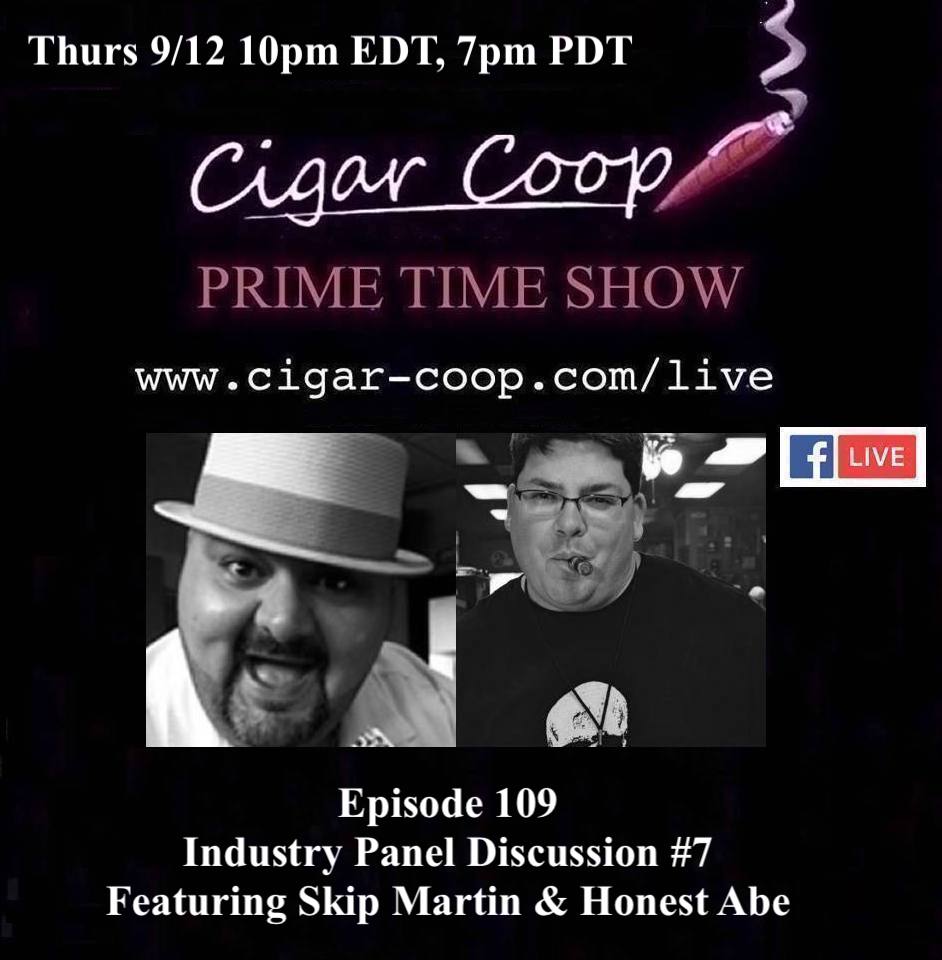 Tonight we have our seventh industry panel discussion as we welcome back Skip Martin, cofounder of RoMa Craft Tobac and making his Prime Time debut, Honest Abe Dababneh of Smoke Inn and KMA Talk Radio.  There's been quite a bit of pre-game banter between these two, and tonight it's showtime on Prime Time. We will hit a lot of the red hot topics around the industry
Tune in live at 10pm Eastern/7pm Pacific. If you miss us, you can catch Prime Time any time on Google Play Music, iTunes, Podbean, and YouTube. The Prime Time Show – all about industry people and industry talk.
Note: This show will be streamed on Facebook and our LIVE Page.