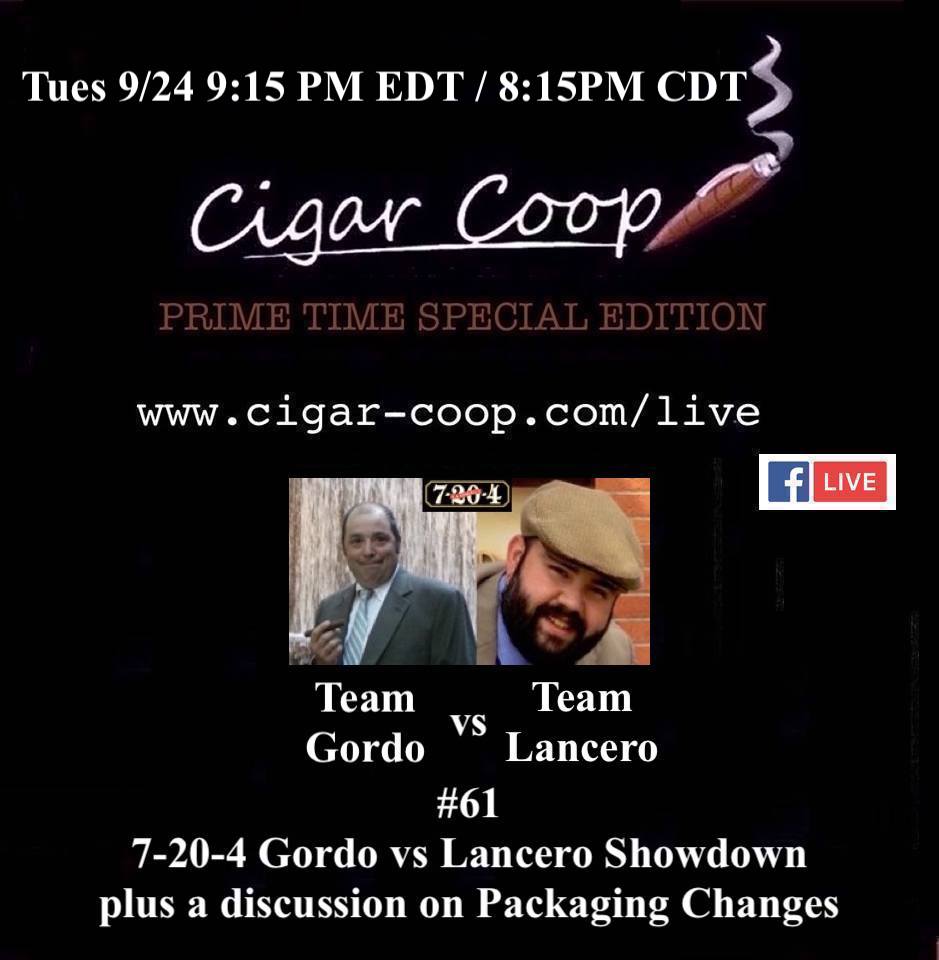 One blend, two sizes. Tonight Coop and Bear go head to head as they smoke both the Gordo and Lancero sizes of the 7-20-4 blend. Who will come out ahead?  Should Gordos get more love? Are Lanceros overrated?  These are questions that will be answered in this epic battle.
Plus we'll discuss the impacts of packaging changes, and review the Cigar Journal Awards.
You can watch LIVE by clicking here starting 9:15 PM Eastern Time. WE WILL ALSO STREAM LIVE BROADCAST ON FACEBOOK.
If you miss us, you can catch Prime Time any time on Google Play Music, iTunes, Podbean, and YouTube. The Prime Time Network of shows – the shows focusing on #industrytalk and #industrypeople.