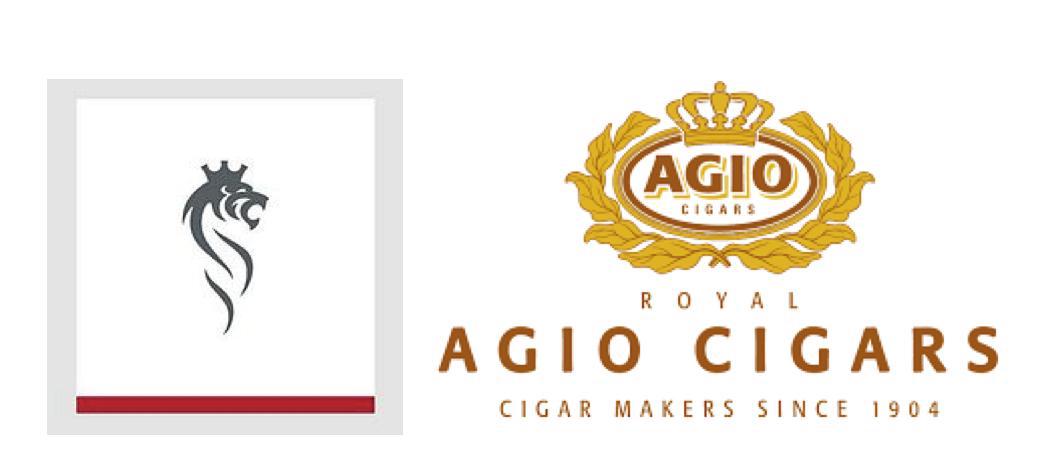 On September 16, 2019, there came shocking news to many in the cigar industry that Royal Agio Cigars was being acquired by tobacco giant Scandinavian Tobacco Group (STG). As we typically do on Cigar Coop, we will here offer analysis on what this news could mean for both parties as well as cigar enthusiasts.
Why STG is Making the Move
Scandinavian Tobacco Group CEO Niels Frederiksen summed it up in his statement in the press release.
"I am very pleased and proud that we have taken this important step towards an acquisition of Royal Agio. If completed, the acquisition will be an important step in our ambition of becoming the global leader in cigars, as it significantly strengthens our position in several key machine made cigar markets in Europe and enables us to deliver an attractive range of cigars of the highest standards to our consumers."
The key words in this statement are "machine made cigars" and "Europe." This was the business-driver for a lot of the acquisition. While many who read Cigar Coop and follow the U.S. premium cigar industry are more focused on the Balmoral and San Pedro de Macorís brands, the bottom line is this was more about the machine-made brands sold worldwide. The Mehari's and Panter brands are Royal Agio's big ones and were no doubt the target of STG. To a lesser extent, there are the Agio Tip, Elegant, De Huifkar and Biddies brands that are a value-add to the transaction. In reality, Balmoral and San Pedro de Macorís , while two excellent brands, were not a driver in terms of this acquisition by STG.
This Will Be a Giant Acquisition
Over the past five years, readers of Cigar Coop have seen several acquisitions affecting the premium cigar industry. Three of the bigger ones were Swisher International acquiring Drew Estate, J. Cortès acquiring Oliva Cigar, and STG acquiring Thompson Cigar. The Thompson sale was for 62 million and while the Drew Estate and Oliva transactions did not disclose what the sale was, its safe to say the price for Royal Agio at 210 million euros or 231.63 million dollars is much bigger.
It's also a multinational operation. Royal Agio has production facilities in the Dominican Republic, Sri Lanka, Belgium, and The Netherlands.
It's also a different acquisition than what happened to Drew Estate and Oliva. Both of those companies were sold to companies that didn't have a core competency in premium cigars, and those acquisitions gave Swisher and J. Cortès essentially a turn-key operation from a production and distribution standpoint to move right into the premium cigar business. STG, on the other hand, has core competencies in machine made cigars. This is a move driven on gaining market share – plain and simple.
Business-as-Usual for Royal Agio
Upon announcing the transaction, Royal Agio Cigars stated it was business-as-usual. Because this is a move subject to regulatory approvals, that's a statement that Royal Agio had to make. Behind the scenes, there will be conversations with the regulators, and the preparation for transfer of trade into STG. Both are not quick processes and ones that will take many months to complete.
Perhaps the one group that will face the biggest challenge will be Royal Agio Cigars' U.S. operation. Royal Agio Cigars USA was executing on a go-to-market strategy for both the premium cigar and the machine made cigar brands. This is a division that is only a couple of years old. It was tasked to grow Royal Agio Cigars' presence in the U.S. market, and growing it. In a lot of ways, the U.S. operation is still in its infancy.
Within Royal Agio Cigars USA, the biggest challenge will be convincing retailers to invest in the premium brands. For the most part, most of the Balmoral and San Pedro de Macorís brands are new. With STG's drivers for this move being the machine made segment and European markets, Royal Agio Cigars USA is going to face challenges in continuing to grow the premium market space with brick and mortar retailers.
Short-Term Post Acquisition
Assuming the transaction completes in 2020, the big question will be what happens next across the board. Typically with large acquisitions, the first year doesn't see big changes, but the second year is when the impacts across the company will still be felt.
I don't expect any of the factories to shut down in the first year, therefore people like Francisco Batista (based in the Dominican Republic) will remain in their roles running the overall operations. One big question will be whether Boris Wintermans stays on for a period of time once the transaction for the acquisition closes. Typically with large acquisitions such as this, the CEO will come over to the company for a period of one to three years. We saw Christian Eiroa of Camacho join Davidoff for a period of time when Camacho was acquired. Again, this is a much bigger and more complex transaction and it wouldn't be a surprise to see Wintermans' staying on for some period of time following the acquisition.
The acquisition raises some questions about what Royal Agio Cigars USA's future will be . In the past, STG has been known to consolidate its operations in Richmond, Virginia. While I do think the Bradenton, Florida-based headquarters of Royal Agio Cigars USA won't shut down Day One, I do see something longer term where the operations are assimilated into STG, and eventually consolidated in Richmond, Virginia.
Will this End Speculation of STG Acquiring the Premium Cigar Brands of Imperial Tobacco?
Back in May, Imperial Tobacco announced it was divesting its premium cigar business which includes Tabacalera Premium Cigars, Altadis U.S.A., JR Cigars, Casa de Montecristo retail operations, Santa Clara Cigars, and Imperial's 50% stake in Habanos S.A. Since this announcement, STG has been considered to be one of the players to acquire a portion or all of this business.
There have been mixed signals on whether STG has interest in Imperial Tobacco. On one hand, there are those who say STG would love to acquire Altadis and have brands like Montecristo, Romeo y Julieta, and H. Upmann in its portfolio. The same argument could be made for the 50 percent stake in the Habanos S.A. brands. In addition, their acquiring the retail operations of Imperial are attractive for STG to consolidate under its Cigars International division. On the other hand, there are those who say STG is not willing to finance such a transaction.
One can argue that STG's move on Royal Agio essentially could pull them out of the running for the brands Imperial Tobacco is looking to divest. I don't necessarily agree with that. One reason is that many have said STG is getting Royal Agio at a very good price (230 million). At the same time, the objective of acquiring Royal Agio was for the machine made business in Europe. If STG makes a play at what Imperial is selling off, it would be to grow its premium cigar segment. I'll argue that continuing to pursue Imperial Tobacco would satisfy another goal for STG.
What About Balmoral and San Pedro de Macorís Premium Brands?
For many of us in the media, the work Royal Agio has done with the Balmoral and San Pedro de Macorís premium brands has been some of the best work seen in the premium cigar industry over the past few years. Unfortunately, the road ahead for the future of these brands will be difficult because it was not the focus of the acquisition.
In a perfect world for premium cigars, one would think Balmoral and San Pedro de Macorís would become brands in STG and sold as a part of the General Cigar Company portfolio in the U.S. However, General has not always had a great track record of doing this – case in point: the Toraño brand is now pretty much dormant. General already has a lot of brands under its umbrella, and I'm not sure they are looking to grow the number of brands. If by some chance, the Altadis brands come in, that would bring in brands like Montecristo, Romeo y Julieta, and H. Upmann and that would grow the portfolio. Whether they pursue Imperial or not, Balmoral and San Pedro de Macorís could easily get lost in the shuffle.
One possibility could see Balmoral and San Pedro de Macorís are sold off by STG, but I'm doubtful that scenario occurs.