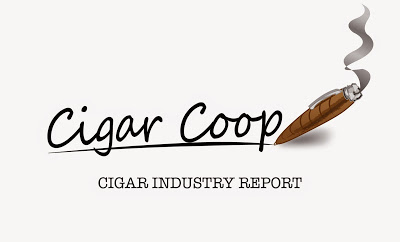 The Cigar Industry Report is a one-stop place to catch up on the activity here at Cigar Coop. It is a combination of the news reports, cigar reviews, and assessment updates we do throughout the week. In addition, each week we will look back at Cigar Coop history. Look for this report every Saturday morning at 8am Eastern Time.
Cigar Industry Report: Edition 347 (9/21/19)
Feature of the Week: Scandinavian Tobacco Group Announces Intent to Acquire Royal Agio Cigars 
A blockbuster story opened this week as Scandinavian Tobacco Group announced plans to acquire Royal Agio Cigars. The transaction is still subject to regulatory approvals. We've got the details here.
Coincidentally, Francisco Batista, Master Blender of Royal Agio Cigars was our special guest on Prime Time Episode 110.
News and Previews
---
Assessments
Agile Cigar Reviews
---
Prime Time Show
For Episode 109, we hosted Industry. Panel #7 with Skip Martin and Abe Dababneh.
Prime Time Special Edition
For Special Edition #60 we welcomed Glynn Loope, Executive Director of Cigar Rights of America.
Schedule
Prime Time
Episode 111 (9/21/19): Erik Wentworth, Hammer + Sickle Cigars
Prime Time Special Edition
Special Edition 61 (9/26/19): 7-20-4 Gordo vs. Lancero Showdown
Sept 21, 2012: We assessed the RoMa Craft Tobac CroMagnon Aquitaine 
Sept 21, 2012: We posted a press release announcing a new size for the Gurkha Cellar Reserve.
Sept 21, 2013: We published Cigar Week Wrap: Volume 2, Number 36 (9/21/13)
Sept 21, 2014: We assessed the Flor de Selva Robusto by Maya Selva Cigars
Sept 21, 2015: We reported on VegaFina Nicaragua 8-9-8 being showcased at Inter-Tabac 2015
Sept 21, 2015: We assessed the Asylum 33 5 1/2 x 46 (2015)
Sept 21, 2015: We reported on the Room 101 Ichiban Monstro becoming a shop exclusive to Tinder Box Waldorf
Sept 21, 2016: We reported on Sindicato bringing back the Particulares Brand at the 2016 IPCPR
Sept 21, 2016: We reported on Illusione introducing a revamped Cruzado Line at the 2016 IPCPR
Sept 21, 2016: We reported on the AJ Fernandez New World Churchill becoming an exclusive Meier & Dutch Offering
Sept 21, 2016: We assessed the E.P. Carrillo Inch Colorado No. 62
Sept 21, 2017: We assessed the Esteban Carreras Mr. Brownstone Smack
Sept 21, 2018: We reported on the Rocky Patel Gran Reserve launching at Inter-Tabac 2018
Sept 21, 2018: We reported on the XIKAR Las Calacas Xi1 Cutter Series
Sept 21, 2018: We reported on CRA asking the U.S. Dept of Agriculture Secretary for support in battle against regulation
Sept 21, 2018: We reported on the launch of the  La Aurora 115 Anniversary Series.
Sept 21, 2018: We published an Agile Cigar Review on the Arturo Fuente Casa Cuba Divine Inspiration