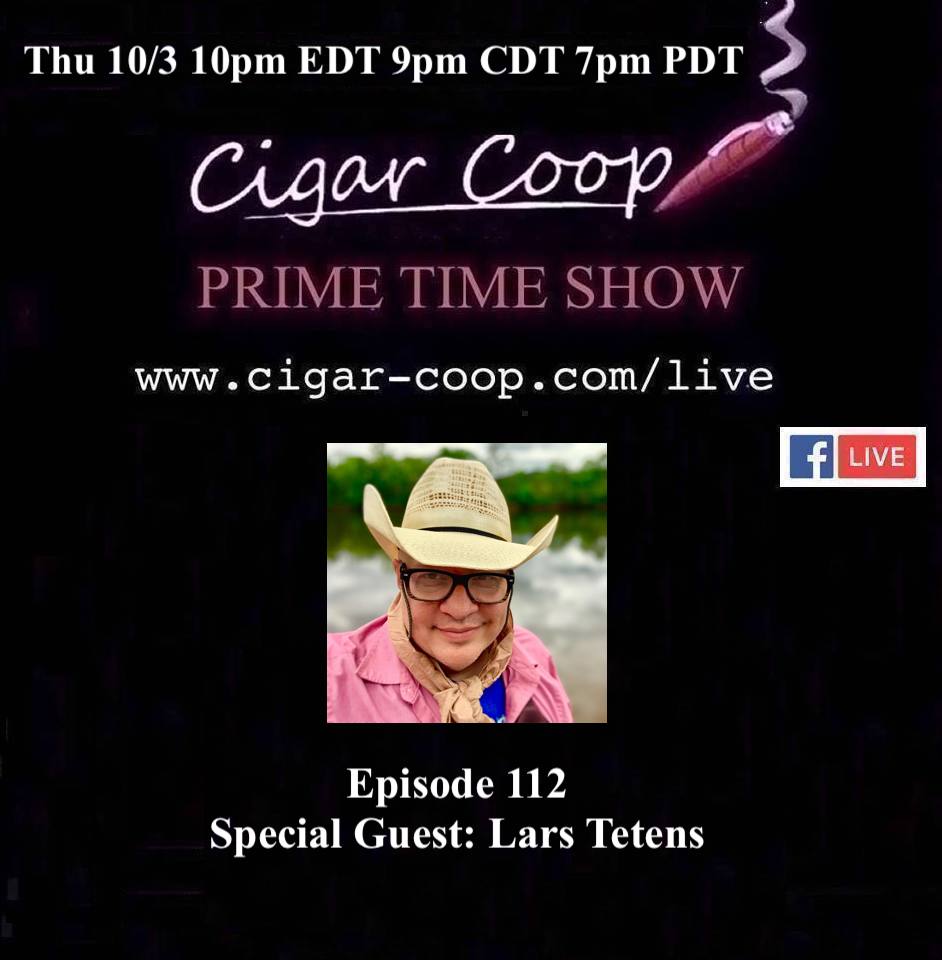 Episode 112 is one you are not going to miss. Tonight, we are proud to welcome the legendary Lars Tetens to the Prime Time Show. We'll learn of Lars' journey in the cigar industry and talk about his big comeback in 2019.  We'll talk Cigars, Music, and yes – seasoned salt!
Tune in live at 10pm Eastern/7pm Pacific. If you miss us, you can catch Prime Time any time on Google Play Music, iTunes, Podbean, and YouTube. The Prime Time Show – all about industry people and industry talk.
Note: This show will be streamed on Facebook and can be accessed from our LIVE Page.