Agile Cigar Reviews are cigar assessments where we use a lightweight, shorter format. These will never take the place of our comprehensive reviews. They are only used on blends we have previously assessed. This might be a blend we are re-scoring or giving a score for the first time. It might be a blend we are looking at in a different size. Today we look at the Tatuaje ME Robusto. This is a cigar we have assessed several times in the past when it was known as the Mexican Experiment. Most recently, it was assessed in April 2016.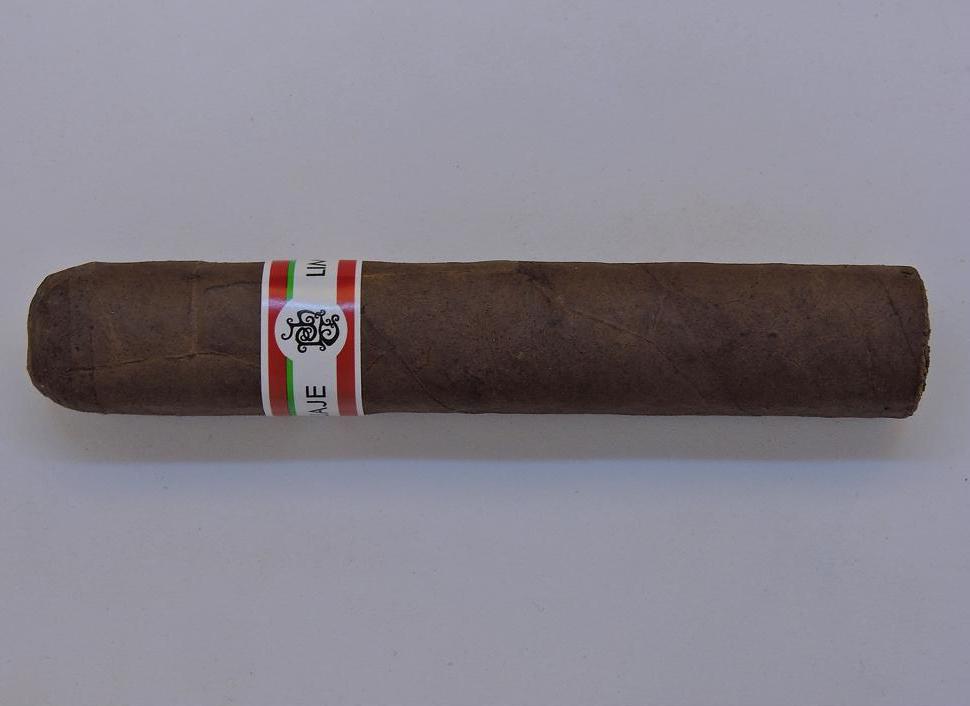 Wrapper: San Andres Mexican
Binder: Nicaraguan
Filler: Nicaraguan
Country of Origin: Nicaragua
Factory: My Father Cigars SA
Robusto: 5 x 54
Back in 2012, a limited production cigar by Tatuaje known as the Mexican Experiment hit the shelves. The cigar got its name from the fact it uses a San Andrés wrapper. The Mexican Experiment was released in several sizes in a limited fashion – whether geographic or on a select shop basis. The cigar garnered a considerably strong cult following. Fast forward to 2019 and  Tatuaje has brought back the Mexican Experiment, this time known as the Tatuaje ME. Today we take a look at the Tatuaje ME in a Robusto size.
The Tatuaje ME is intended to be a limited production run. Like the original Mexican Experiment, it features a San Andres Mexican wrapper over Nicaraguan binder and filler. The ME was released in four sizes (Robusto (5 x 54), Toro (5 3/4 x 50), Belicoso (5 x 52), and Churchill (6 1/2 x 48). When the Tatuaje ME was showcased at IPCPR, there was a complementary offering known as the Tatuaje ME II. This cigar also features a San Andres Mexican wrapper over Nicaraguan tobacco and fillers in the same four sizes. The differences between ME and ME II are that ME II features a different blend and is a regular production offering. In addition, while ME comes in 15-count bundles, ME II comes in 15-count boxes.
The Tatuaje ME Robusto delivered a flavor profile of mocha, pepper, citrus, and black pepper. I use "mocha" as a flavor note analogous to a combination of coffee and chocolate. The mocha notes are quite prominent during the early stages, but as the cigar experience progresses, the coffee component started to develop more. There was a little more sweetness upfront than I remembered from smoking this the first time. Like the first time, I also get the "Chock Full 'o Nuts" roasted coffee flavor, but it became prominent later in the smoking experience.
The flavors produced were full bodied and countered by medium to full strength. This was considerably bolder than when I last assessed the original Mexican Experiment in 2016, but keep in mind for that assessment I was smoking a cigar with nearly 4 years of age on it.
OVERALL ASSESSMENT
Final Thoughts
If I had to assess the best experience I have had smoking the original Tatuaje Mexican Experiment blend, the 2019 release of the Tatuaje ME Robusto ranks at the top. This cigar had the most robust flavor compared to my previous experiences with this cigar. At the same time, I felt Tatuaje owner Pete Johnson kept the Tatuaje ME close to the original release. Given this is a bolder smoke, it's one I would recommend to a more seasoned cigar enthusiast. As for myself, the Tatuaje ME Robusto is one that I would smoke again – and it certainly garners box (bundle) worthy-consideration.
Summary
Key Flavors:  Mocha (Chocolate, Coffee), Pepper, Earth, Citrus
Burn: Excellent
Draw: Excellent
Complexity: Medium Minus
Strength: Medium to Full
Body: Full
Finish: Very Good
Rating
Value: Box Worthy Consideration
Score: 91
References
Previous Assessment: Tatuaje Mexican Experiment Robusto
News: Tatuaje ME and ME II Set to Launch
Price: $10.00
Source: Tatuaje, Purchased
Brand Reference: Tatuaje
Photo Credits: Cigar Coop, except where noted