Agile Cigar Reviews replace what we termed "Assessment Updates". The concept is the same, but the name is different. Agile Cigar Reviews use a lightweight, shorter format. These will never take the place of our comprehensive reviews. They are only used on blends we have previously assessed. This might be a blend we are re-scoring or providing a score for a first time. It might be a blend we are looking at in a different size. Today we look at the Tatuaje Mexican Experiment Robusto. This is a cigar we previously assessed back in June, 2012.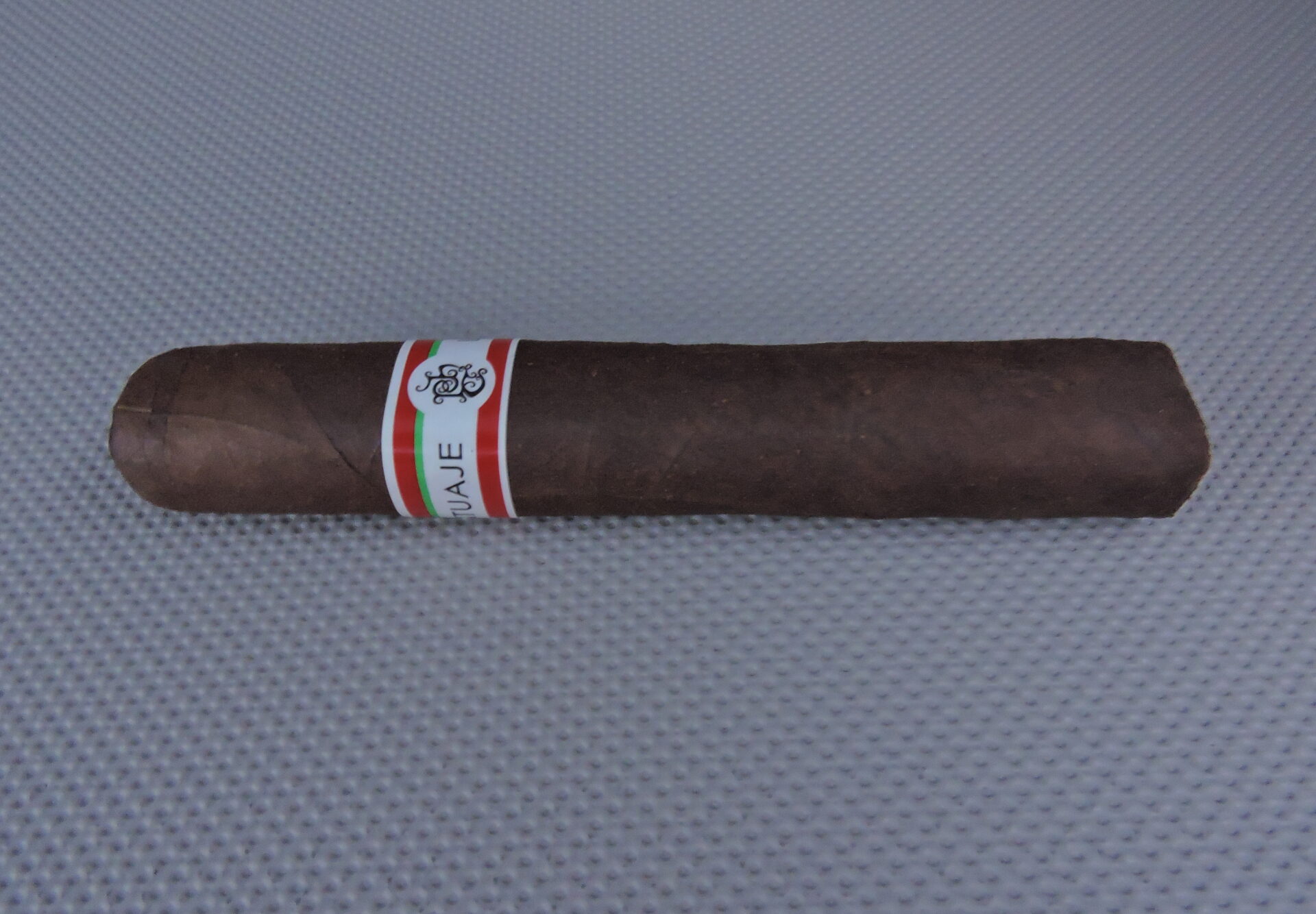 Wrapper: San Andres Mexican
Binder: Nicaraguan
Filler: Nicaraguan
Country of Origin: Nicaragua
Robusto: 5 x 52
In 2012, Tatuaje Cigars released a limited production cigar called the Tatuaje Mexican Experiment. As the name indicates the cigar is highlighted by a Mexican San Andres wrapper. The "Experiment" part is appropriate because this was a wrapper that owner Pete Johnson had not worked with much prior to this  limited release (he did use it on the 2010 Monster Series – The Face). The Tatuaje Mexican Experiment was a one time production run. Today, we take a closer look at this cigar in the box-pressed Robusto format. This is a cigar that has been aging in the Cigar Coop humidor for about 46 months (just under 4 years).
For the Tatuaje Mexican Experiment, the cigar became a geographic release. The box-pressed robusto was primarily made available to retailers in the State of Florida. There also was a box-pressed Toro that was made primarily to retailers in New England. A third and much more limited size, Mexican Experiment Belicoso was made available to select retailers. In addition to the San Andres Mexican wrapper, the cigar also has a Nicaraguan binder and filler.
Flavor-wise, the Tatuaje Mexican Experiment delivers notes of coffee, earth, mixed pepper, and some grass notes in the background. One thing I noticed with this cigar is I get some of the "chock full o nuts" coffee flavor in the first half. This is a robust coffee note that sometimes you get when coffee sits in an urn for some time. The second half sees an increase in the spice, but it never gets overwhelming. As for the flavors, they have mellowed since the 2012 release. What was used to be  a medium to full strength and body release is now more of a classic medium.
Overall, this cigar probably has achieved some level of cult status. While I wouldn't call it the greatest San Andres released cigar I have had, it still was one that was satisfying.  If you can track these down, they definitely are worthy of picking up a fiver.
Summary
Burn: Excellent
Draw: Excellent
Complexity: Medium
Strength: Medium
Body: Medium
Finish: Excellent
Assessment: 3.0-The Fiver
Score: 90
References
Original Assessment: Tatuaje Mexican Experiment
News: n/a
Price: ~$8.00 (*)
Source: Purchased
Stogie Geeks Episode: Episode 23, Episode 181
Stogie Feed: Tatuaje Mexican Project Robusto (Paul), Tatuaje Mexican Experiment (Will)
* Based on pricing from 2012