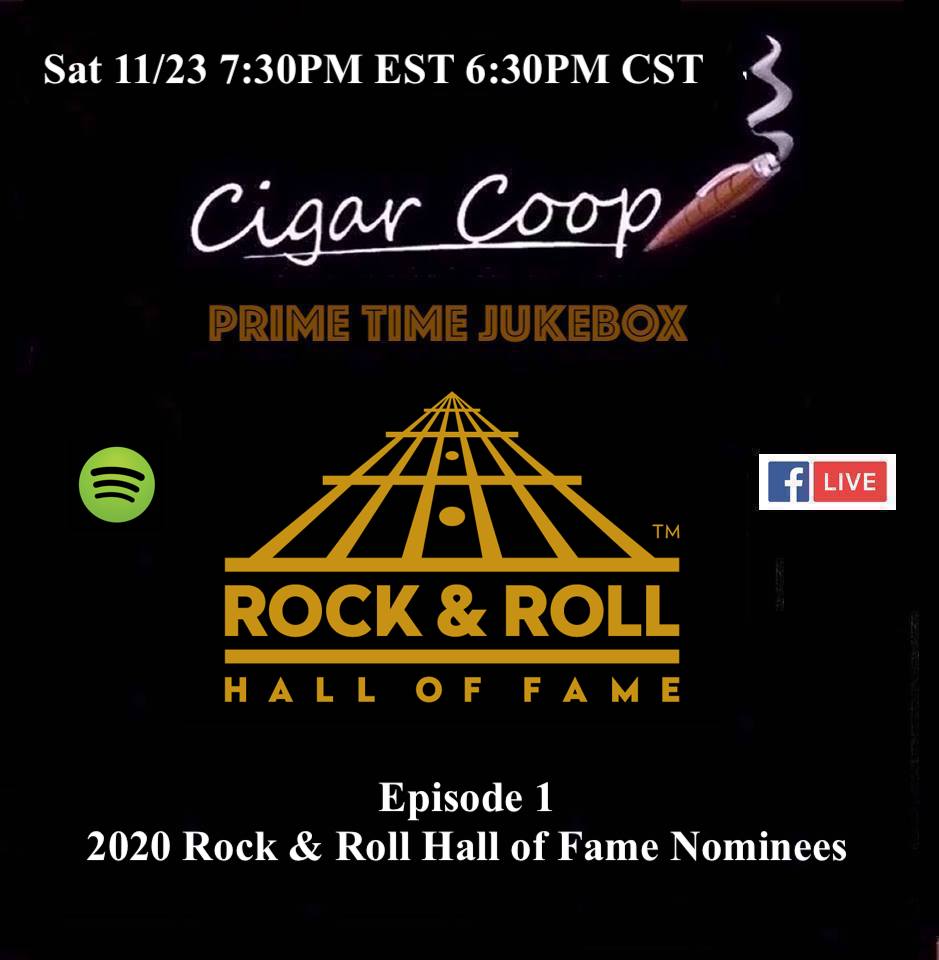 Tonight its the premiere of Prime Time Jukebox!  For Episode 1, Dave and Coop review the 2020 nominations for the Rock and Roll Hall of Fame, make some predictions, and play some music by the nominees. Plus Dave will cover some newer music to hit the scene.
The Spotify Playlist for the show tonight can be found here:
Prime Time Jukebox Episode 1 Playlist
Tune in on Facebook at 7:30pm Eastern/4:30pm Pacific. If you miss us, you can catch Prime Time any time on Google Play Music, iTunes, Podbean, and YouTube. The Prime Time Show – all about industry people and industry talk.
Be sure to email your selections and feedback to cigarjukebox@gmail.com!!!