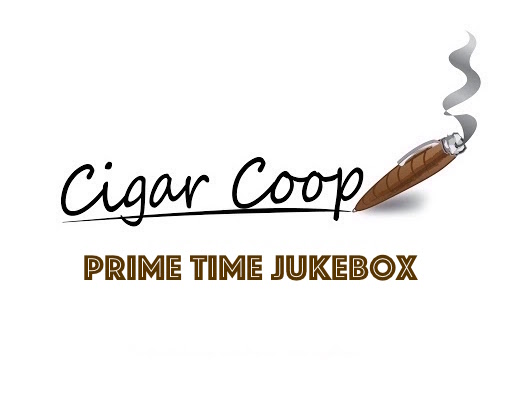 On November 23, 2019, at 7:30 PM, the Cigar Coop Prime Time Network of Shows unveils its latest brand, "Prime Time Jukebox" – a.k.a "PTJ". It's a show that pairs music with cigars and taking a music-centric approach.
On Episode 1 we will talk about the origins of Prime Time Jukebox on Episode 1, but essentially Dave Burck, the founder and owner of Cigar Jukebox is bringing his concept of music and cigars over to the Prime Time network. I'm honored that Dave would let me become a steward to the unique brand he has created.
Tonight I think you will find a show that demonstrates the diversity of the style of music that Dave and I both enjoy. We'll talk some oldies (that will be me), some new stuff (that will be Dave), and learn from each other. I'd like to think we'll incorporate a combination deep tracks with the hard-core afternoon drive-time talk you have become accustomed to on Prime Time – and have lots of fun along the way.
We have taken some great first steps to produce the first episode. Each month, you will see us build on that.
I'm excited for Episode 1.  I hope you tune in and let us know what you think!