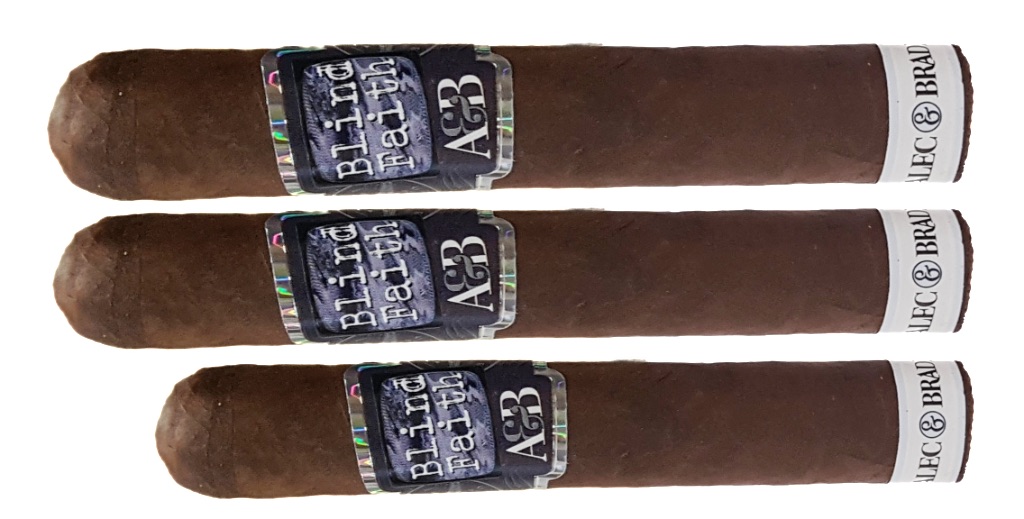 At the Tobacco Plus Expo (TPE) 2020 Trade Show, Alec & Bradley cigars will launch an expansion of the brand's inaugural release, Blind Faith. Alec & Bradley is a off-shoot under Alec Bradley Cigar Company. The brand is run by Alec and Bradley Rubin, the sons of Alec Bradley founder Alan Rubin.
Over the past few years, Alec and Bradley Rubin joined their father working at Alec Bradley. After playing a role in some of the operations of the company, the Rubin brothers wanted to take the next step in terms of developing their own blends. Alan gave his blessing for the project, but this is something the Rubin brothers would do on their own – everything from the blend, to the packaging, to funding the project which became known as Alec & Bradley. In 2018, the first project under Alec & Bradley, Blind Faith, would hit the market. The name was derived from the fact that the Rubin brothers were untested in the cigar business and both consumers and retailers would have to have "blind faith" that they could deliver an excellent cigar.
At the time Blind Faith was launched, the Rubin brothers were only able to procure three rollers at the Raices Cubana factory to make the cigars.
"Alec & Bradley Cigars has grown leaps and bounds since our first introduction," said Bradley Rubin in a press release. "Since the early success of Blind Faith, we had the opportunity to team up with the legendary Ernie Perez-Carrillo for our second release, Gatekeeper. As well, Alec and I are about to release Uru Doshi with Cigar Dojo. Alec and I both feel like we have gained the trust of tobacconists and enthusiasts.  We asked for more capacity at Raices Cubanas to increase production of Blind Faith and we got it. Now we have the ability to get Blind Faith in the hands of more cigar lovers."
"Bradley and I are very excited to expand the availability of Blind Faith," said Alec Rubin. "This is the first time Alec & Bradley and Alec Bradley will be exhibiting at TPE; we thought that the show was a great opportunity to share this very special moment in our careers."
For additional details on the Alec & Bradley Blind Faith, see our coverage of the brand launch
Photo Credits: Alec Bradley Cigar Company