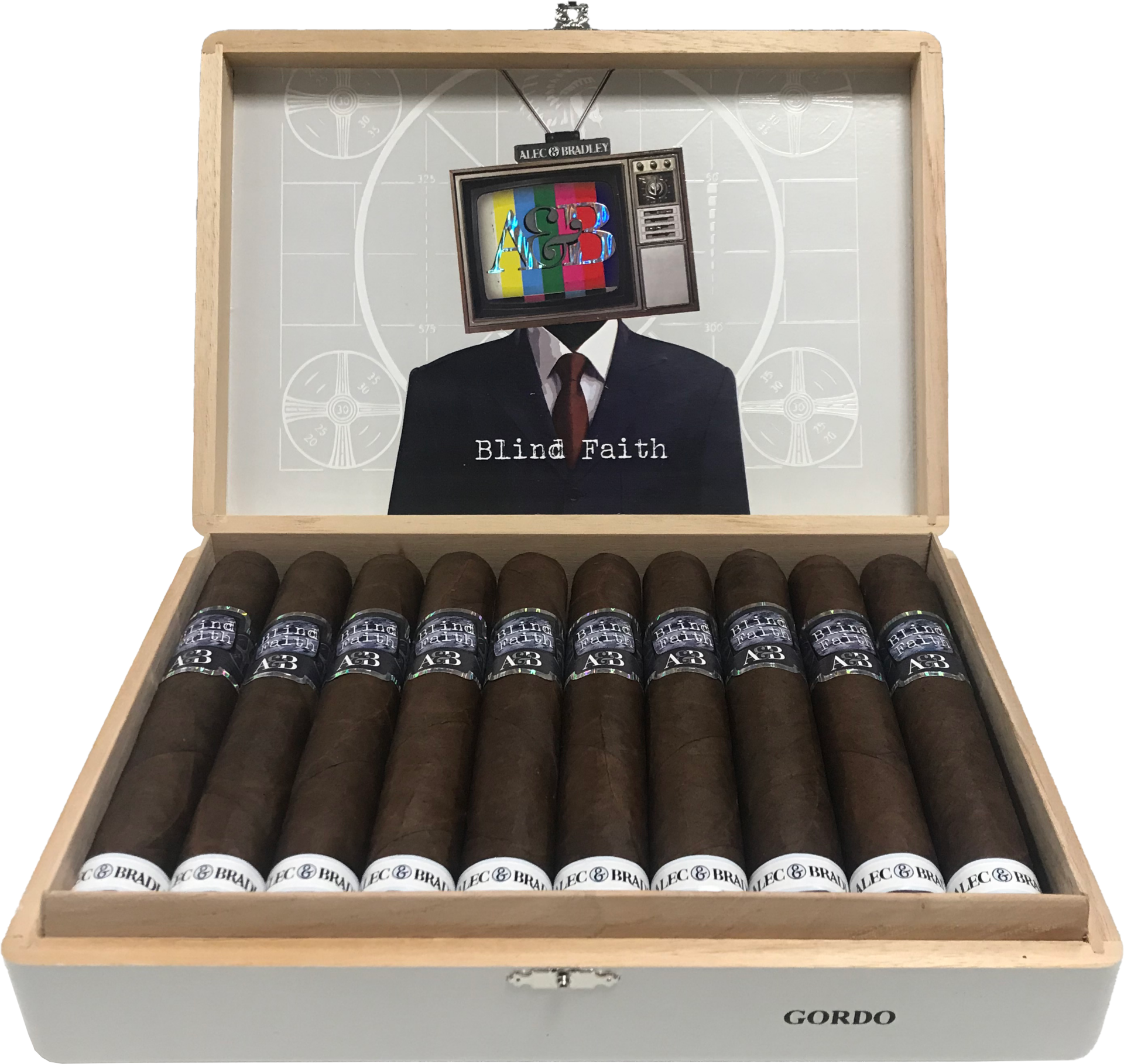 Blind Faith, the first project from Alec Bradley owner Alan Rubin's sons Alec and Bradley Rubin, is set to hit the shelves. It's the first release under a brand called "Alec & Bradley" that will give the second generation cigar makers the opportunity to release additional projects.
"As a father and brand owner I couldn't be more proud of my two sons," said Alan Rubin in a press release. "Their mother is very excited that both of the boys are joining the family business and sharing experiences with me, my father- at age 91- who still opens the office doors every morning and the rest of the Alec Bradley family!"
Alec, the older of the two brothers commented, "my father and mother never pushed Brad or me into the business. From a young age, we watched our father's passion and respect for the process, the tradition and heritage of Premium Cigars. I've been working in the offices for over 4 years, as well as traveling down to Central America with my father and brother – we decided that we wanted to create a brand."
It was Alec who joined the company before his younger brother Bradley. While Bradley is now officially on-board in an official capacity, Blind Faith is a project that Bradley started working on with Alec prior to joining the company.
"We had the full support from our father and Ralph Montero (VP of Alec Bradley) when it came to the brand, the blend and the design," said Bradley. "The reason Alec and I named our first project 'Blind Faith' is because it is our first attempt at launching our own cigar line. From the company, to tobacconists, to cigar enthusiasts- people need to have blind faith that, having grown up around the cigar industry, we can make our own cigar line."
Produced at Raices Cubanas in Honduras, Blind Faith uses a wrapper from the Trojes region of Honduras over a double binder from Trojes and the Jalapa region of Nicaragua over an all-Nicaraguan blend. The cigar is available in three sizes: Robusto (5 x 52, SRP $8.95/cigar), Toro (6 x 52, SRP $10.00/cigar), and Gordo (6 x 60, SRP $10.95/cigar). Each is packaged in 20-count boxes.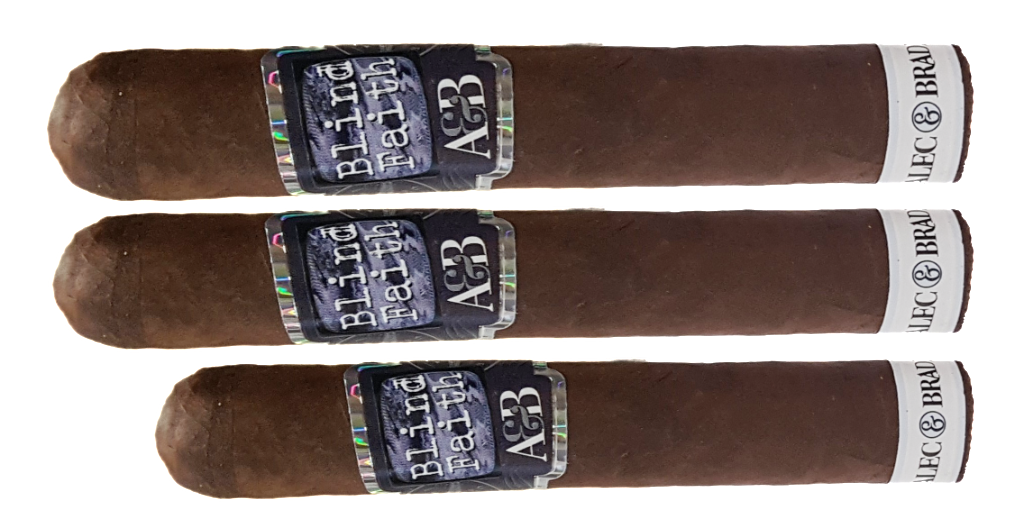 While Blind Faith was announced prior to the 2018 IPCPR Trade Show, the packaging made its official debut at the trade show. In terms of the packaging Bradley commented, "When it comes to the packaging, it may look like a guy with an old television on his head and the old school SMPTE colored bars, there is a deeper meaning to the artwork. Today's society is heavily influenced by technology, including cellphones, tablets, computers and TVs. The meaning of the TV man is to block out the noise created by technology. People are too focused on what they see on social media or what they are saying on the news and it can positively or negatively influence their days and lives. So to truly enjoy 'Blind Faith', you need to clear your head from any and all influence that technology has had on your day. If you saw something on the news that made you sad/angry, turn off your television or cellphone and pick up a 'Blind Faith'!"
According to Alec Bradley, the brothers are already working on a subsequent release for 2019.
For more details on Blind Fatih, see our pre-IPCPR coverage as well as our full coverage of Alec Bradley from the 201 IPCPR Trade Show.
Photo Credits: Alec Bradley