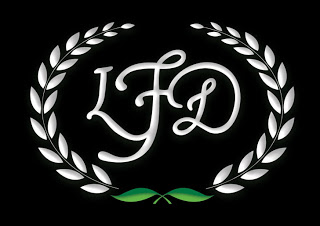 Litto Gomez and La Flor Dominicana have announced plans to attend the Premium Cigar Association (PCA) Trade Show. On January 10th, four large companies: Altadis U.S.A., Davidoff, Drew Estate, and General Cigar Company announced they would not be attending the 2020 PCA Trade Show. This has led to many companies stating their attendance plans for the Trade Show. Many of these announcements have been done in the form of open letters.
While Cigar Coop has a general policy of not printing open letters, given the magnitude of this story we are printing those that address attendance at the PCA Trade Show.
The following is the text of Gomez's open letter:
For 25 years since the founding of our company my wife and I have attended the trade show, and though the name may have changed a couple times and perhaps some of the faces, the people largely remain the same and because of them we continue to believe it is the most important event of the year.
This event has been instrumental in the success of our company. It is where we began to build our history, it is where we first forged friendships with so many people from across our industry that we love and respect, and it is where we continue to nurture and grow those relationships. As much as I wish it were possible, I do not have time throughout the year to visit every corner of the country and for that reason above all others I look forward to the trade show as an opportunity to spend time with the people that have given us so much support for so many years.
For this reason it makes me happy to announce that my family and the entire LFD team will attend the PCA this year. At the same time however, I cannot ignore the sadness that overcomes me knowing that at this very moment we as an industry are facing the worst enemy in our history. This enemy is not and should not be among us, it is the FDA, and their intentions are clear; they want to destroy us. It worries me that we find ourselves so divided in such difficult and crucial times when unity is our only option for survival.
It is all of our responsibility, from manufacturers small and large, retailers, and media, to think responsibly and make every effort possible to bring this industry together. It may be our only chance to win this fight and I would hate to look back on this time some day in a heavily regulated future knowing that we were our own worst enemy and did not do everything in our power to prevent the worst from happening.
For many years I have fought hard to defend our industry, never putting the interests of my company first and often working against them. I promise to continue doing so for as long as it takes.
The 2020 PCA Trade Show opens in Las Vegas, Nevada on July 10th.