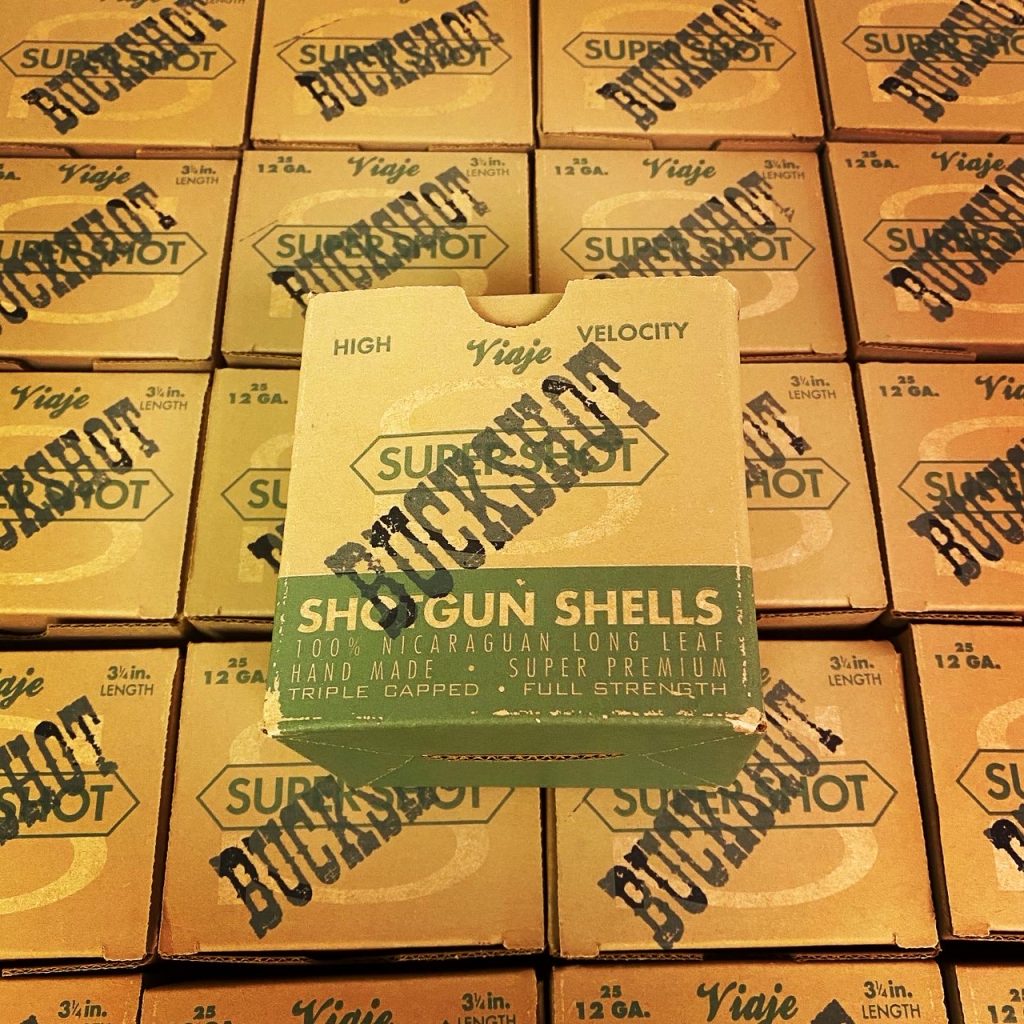 Viaje has announced its annual release, the Viaje Super Shot, is making a return for 2020. This month will also feature a new installment of the Super Shot series with the Viaje Super Shot Buckshot.
The Super Shot is a short smoke reminiscent of a shotgun shell, will be making a return in 2019.  The name for the Super Shot comes from brand founder Andre Farkas' interest in clay shooting. Farkas was hoping to create a short smoke to have while taking a break in between shooting. The line made its debut in 2012 with the Criollo blend.
While Super Shot is a Nicaraguan Puro, the Super Shot Buckshot brings a San Andres Maduro wrapped blend over Nicaraguan tobaccos into the series. It's the first time the Buckshot has been released. Both releases are produced in small batches.
There have been several offshoots. In 2013 there was a Corona version of the Super Shot release. In addition, since 2013, Viaje has released the Viaje Zombie Super Shot annually. There also was a special Viaje White Label Project Super Shot in 2013.
The 2020 edition of the Super Shot, as well as the Super Shot Buckshot, comes in two sizes: 10 gauge (3 1/2 x 54) and a 12 gauge (3 1/4 x 52) – with each vitola representing an actual shotgun shell. Both blends are each packaged in 25-count boxes.
Photo Credit: Viaje Cigar Company