Agile Cigar Reviews are cigar assessments where we use a lightweight, shorter format. These will never take the place of our comprehensive reviews. They are only used on blends we have previously assessed. This might be a blend we are re-scoring or providing a score for a first time. It might be a blend we are looking at in a different size. Today we look at the Viaje Zombie Super Shot 2017. This is a cigar we assessed back in June 2015 with the Viaje Zombie Super Shot 2015 edition.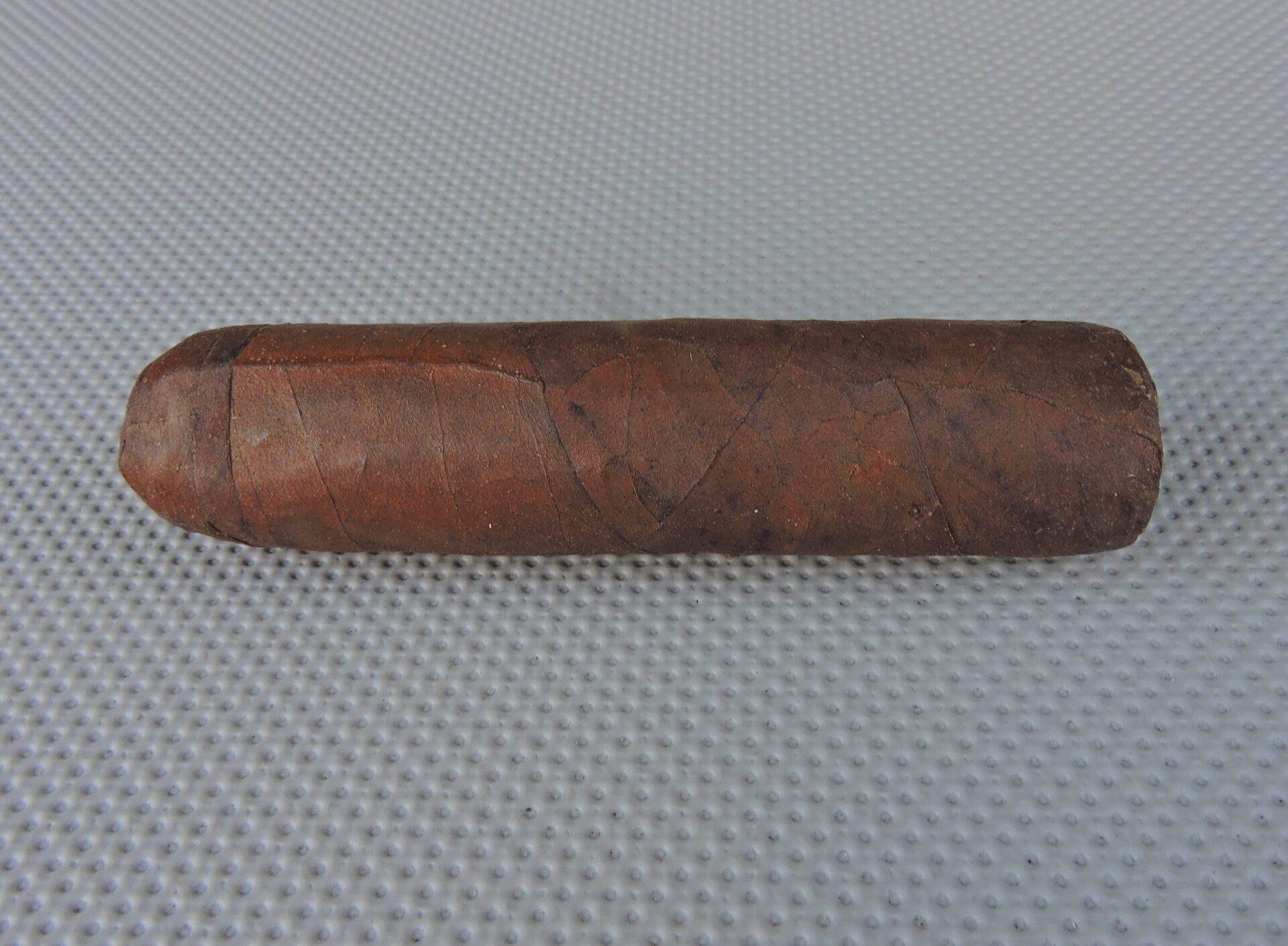 Wrapper: Nicaraguan
Binder: Nicaraguan
Filler: Nicaraguan
Country of Origin: Not disclosed
10 Gauge: 3 1/2 x 54
In 2017, Viaje Cigars brought back its Viaje Zombie Super Shot for the fifth year in a row. While many of the details of this cigar are under wraps, what we do know is this cigar is a "mashup" of sorts. It combines elements of Viaje's Zombie blend (a blend shrouded in mystery) with the Viaje Super Shot cigar. The Viaje Zombie Super Shot 2017 edition marks the fifth consecutive year Viaje has released this "mashup".
Viaje founder Andre Farkas also has a theme around his Zombie releases. The story goes that a Viaje WMD (Weapon of Mass Destruction) explodes. Because of radiation from the explosion, people end up mutating into "Zombies". The Zombie Super Shot helps arm people for what Farkas calls the "Zombie Apocalypse". The only way to cure the Zombies is with the Zombie Antidote.
As it has been in the past, the Zombie Super Shot 2017 is a Nicaraguan puro. The cigars vary from year to year because of different vintages of the tobacco used. One theme of the Super Shot line is the cigars represent the size of a shotgun shell.  As with the previous Zombie Super Shots, the 2017 edition is the "10 gauge format" which is a 3 1/2 x 54 petite robusto. Typically the Super Shot cigars have a tight pack to it, and the Zombie Super Shot 2017 is no exception.  Also consistent with the line, the Zombie Super Shot 2017 has a covered footer.
The flavor profile of the Zombie Super Shot 2017 is mocha, natural tobacco, and white pepper. This was also a full strength-full-bodied smoke. My last experience with the Zombie Super Shot was the 2015, and I noted how there was less in the way of natural tobacco and was slightly dialed back from the full strength, full-bodied model.
Overall, I was quite pleased with the Viaje Zombie Super Shot 2017.  This isn't the most complex of cigars, but it's still very enjoyable and it's going to deliver a nice powerhouse punch. It's definitely a cigar for the more seasoned cigar enthusiast who likes a full strength, full-bodied smoke. As for myself, I'd definitely smoke it again – and it's worthy of a box split.
Summary
Burn: Excellent
Draw: Excellent
Complexity: Low to Medium
Strength: Full
Body: Full
Finish: Excellent
Rating
Assessment: 3.5-Box Split
Score: 90
References
Previous Assessment: Viaje Zombie Super Shot 2015
News: Viaje Zombie Super Shot 2017 to be Released
Price: $7.60
Source: Purchased
Brand Reference: Viaje