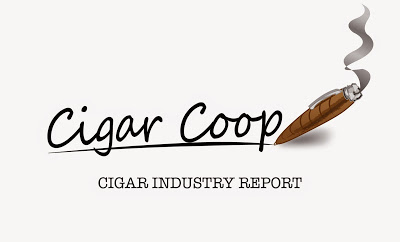 The Cigar Industry Report is a one-stop place to catch up on the activity here at Cigar Coop. It is a combination of the news reports, cigar reviews, and assessment updates we do throughout the week. In addition, each week we will look back at Cigar Coop history. Look for this report every Saturday morning at 8am Eastern Time.
Cigar Industry Report: Edition 367 (2/8/20)
Feature of the Week: Court Throws Out  FDA Warning Label Regulations
In what may be the cigar industry's biggest victory to date, Judge Amit P. Mehta of the U.S. District Court for the District of Columbia has ruled the U.S. Food and Drug Administration (FDA)'s requirements for warning labels are unlawful and has ordered those requirements to be vacated from the agency's Deeming Rule on premium cigars. We've got the details here.
TPE 20
We published the TPE 2020 Post Game Report: Day Three.
News and Previews
---
Prime Time Show
Prime Time Special Edition
Prime Time Jukebox
---
Schedule
Prime Time
2/13 Reiner Lorenzo, HVC Cigars
Prime Time Special Edition
TBA
Prime Time Jukebox
Episode 4: Neil Peart, Ginger Baker and Ric Ocasek
Feb 8, 2012: We previewed the E.P. Carrillo NWC Short Run 2012.
Feb 8, 2013: We previewed the Viaje Skull and Bones Big Ivan (Edicion Limitada).
Feb 8, 2013: We noted a report on what was originally going to be the Ezra Zion MLK.  This changed to be the Ezra Zion FHK.
Feb 8, 2013: We reported on the RoMa Craft CroMagnon Epoch – a retail-exclusive to Riverside Cigar Shop in Jeffersonville, Indiana 
Feb 8, 2013:  We printed a press release from Torano Family Cigars announcing a distribution deal for Palio Cutters, Lighters, and "E".
Feb 8, 2014: We assessed the Intemperance BA XXI by RoMa Craft Tobac.
Feb 8, 2014: We published Cigar Industry Report: Volume 3, Number 11 (2/8/14)
Feb 8, 2015: We reported on three new sizes of the Asylum 13 Ogre
Feb 8, 2015: We assessed the Southern Draw Firethorn Robusto
Feb 8, 2016: We assessed the Ernesto's Humidor No. 1 Edición Connecticut 2015 by E.P. Carrillo
Feb 8, 2016: We reporte Michael Argenti to Launch La Gran Llave
Feb 8, 2016: We published our February 2016 Editor's Corner
Feb 8, 2017: We reported on British American Tobacco discontinuing Dunhill Cigars and Pipe Tobacco
Feb 8, 2017: We assessed the El Trovador Gran Toro by PDR Cigars
Feb 8, 2018: We asseessed the Debonaire Daybreak Corona
Feb 8, 2019: We reported on Drew Estate's plans to launch ACID and Tabak Especial Frenchies at TPE 2019
Feb 8, 2019: We published Prime Time Episode 84: All Star Media Panel #3