The bad news – I won't be filing a Day Three Post-Game report from ProCigar 2020. Due to other commitments, I had to leave ProCigar a day early. This was planned in advance, and I couldn't be more disappointed. My intent is usually to cover an event from start to finish. In the case of ProCigar 2020, this was something I really wanted to do.
One thing that I noticed was there was a shortage of online media here. Charlie Minato, from Halfwheel was here and from what I can ascertain from his work, he's come here several years in a row. Other than that, there was no one from the collective online cigar media that was here – mostly the print folks. There have been online media outlets that have covered ProCigar before, but not to the extent Halfwheel and print media too.  This is somewhat understandable, ProCigar is a costly event to cover, and as mentioned it was a festival, not a trade show.
There have been occasions new product has been launched here. For many years, Quesada Cigars would launch its signature release for the year at ProCigar. La Aurora Cigars is also a company that has used ProCigar as a springboard. While I did see some new cigars floating around (most notably a Macanudo Inspired Green and a Saga Solarz Corona), there was no formal launch. It's possible that there could be something on the final night and I'm hoping for that.
In terms of covering a festival, I couldn't help thinking a brand like Stogie Press would thrive here. Stogie Press keeps its focus on lifestyle – and let's face it, there isn't a party until owner Boston Jimmie's singing along.
As for myself, as mentioned I'm focusing on observations of the event, and discussions with some harder to reach stakeholders. Day Two gave me an opportunity to have a discussion with La Aurora's Guillermo Leon. I'll have a more detailed piece coming up on that one. I also spoke with Karl Malone, who produces his Barrel Aged by Karl Malone Cigars, and now distributes La Aurora's rum. Three weeks prior, Cigar Coop had the chance to interview Malone at TPE 20. It was good catching up with him again. We have all seen celebrities come and go in the cigar business, but something tells me Karl Malone is in this for the long-term.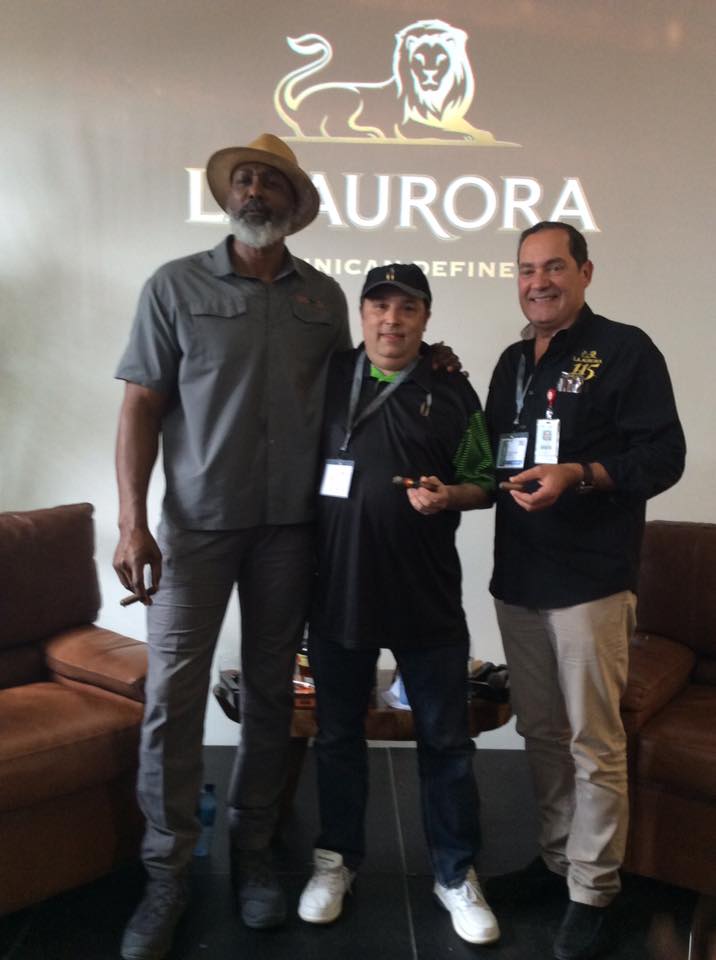 The Guillermo Leon discussion/interview was part of a day trip I made to the La Aurora factory. As discussed in the Pre Game report, ProCigar combines visits to cigar company manufacturing and agricultural facilities along with gala events. The two facilities I selected to go to were De Los Reyes and La Aurora S.A. Unfortunately I could only pick two, and this year's result was simply based on the fact that De Los Reyes won Cigar of the Year, and La Aurora won Cigar of the Decade. The good news is there is plenty to cover next year when we visit some of the other factories.
The gala event was the famous "White Night" event – where everyone wears white. It was held at the Monumento A Los Heroes De La Restauración in Santiago – easily the city's signature landmark.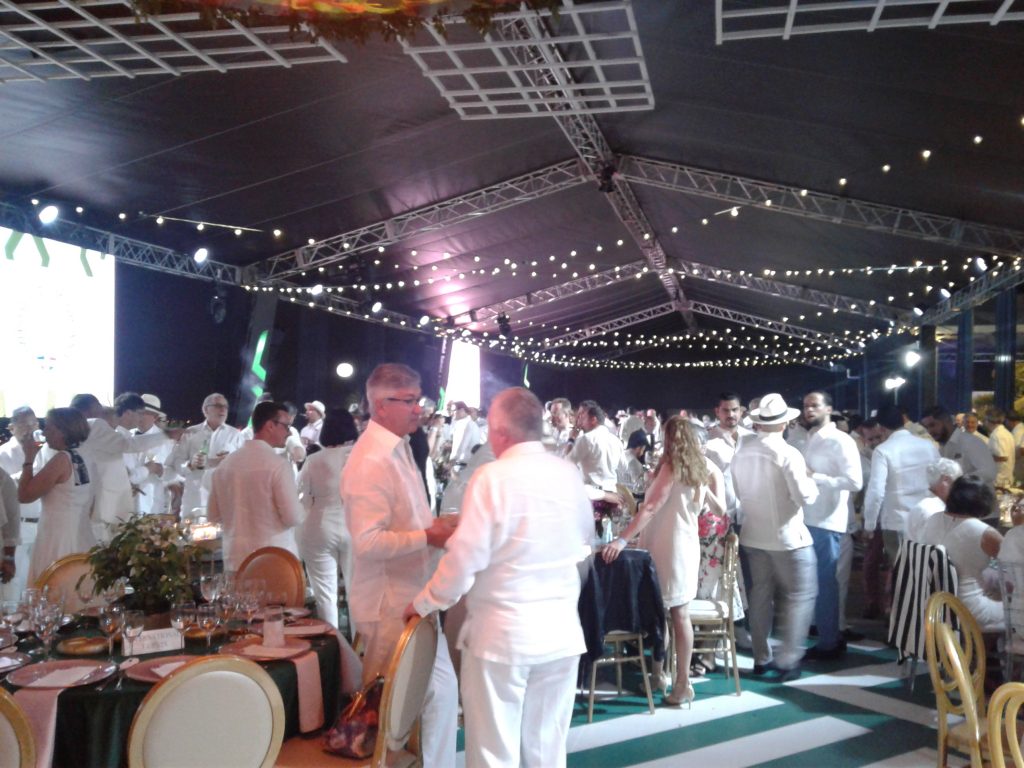 Getting into the event was a little complicated due to a student protest over recent local elections in the Dominican Republic.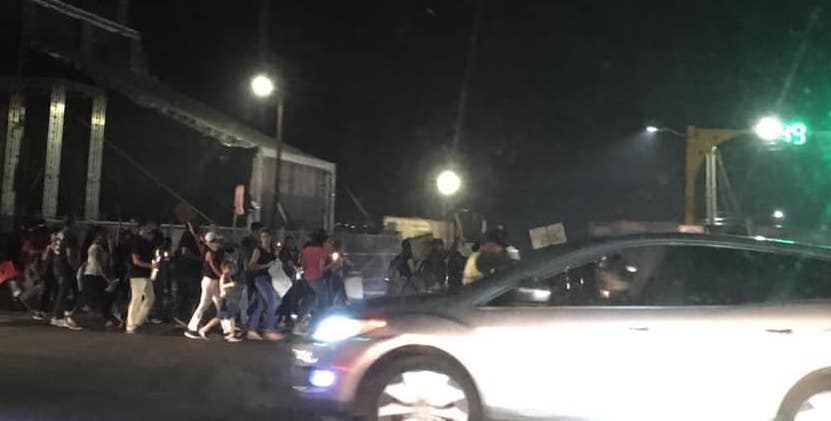 This would wrap up a two-and-a-half-day whirlwind experience to the Dominican Republic for ProCigar.  As mentioned, the full post game report for ProCigar will have a more complete-wrap up of things. To close things out, one running joke is that nobody gets fired in the cigar industry – and everybody puts on a great event. In all seriousness, there are cigar events that are not even events – and for the ones that are events, there are more bad ones than good ones. The ProCigar Festival for 2020 doesn't fall into that category – it was a great event.
Photo Credits: Cigar Coop