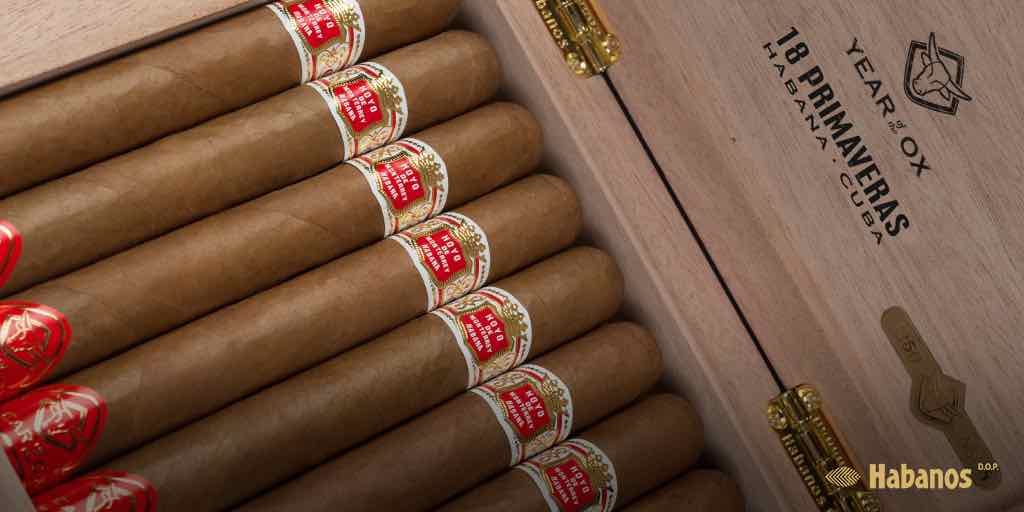 At the XXII Festival del Habano in Havana, Cuba, Habanos SA launched a cigar for next year's Chinese New Year, the Year of the Ox. It's a release under the Hoyo de Monterrey brand and it's known as the Hoyo de Monterrey Primaveras.
The Primaveras is a 48 x 167mm (48 x 6.57) offering. It will be packaged in 18-count boxes. A total of 8,888 boxes have been produced. The number "8" is prominent with the Primaveras release. In Chinese culture, the number 8 is considered the luckiest number and it represents wealth and fortune.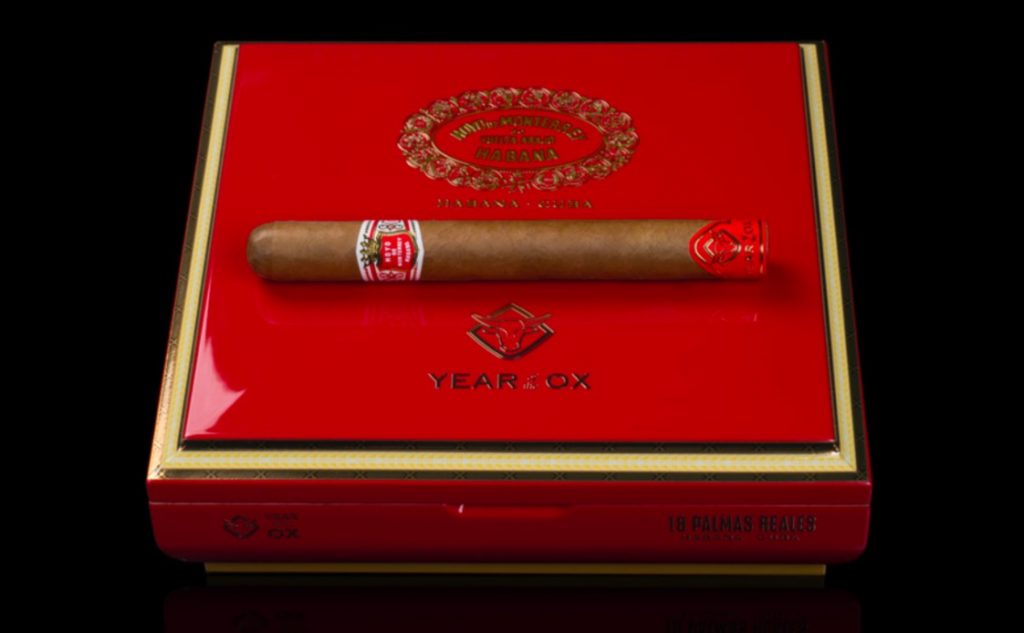 It's the second Chinese New Year installment for Habanos SA. Last year the Cuban conglomerate launched the Habanos S.A. Romeo y Julieta Maravillas 8 for the 2020 Chinese New Year, the Year of the Rat.
The XXII Festival de Habano took place February 24, 2020 through February 28, 2020.
Photo Credits: Habanos SA