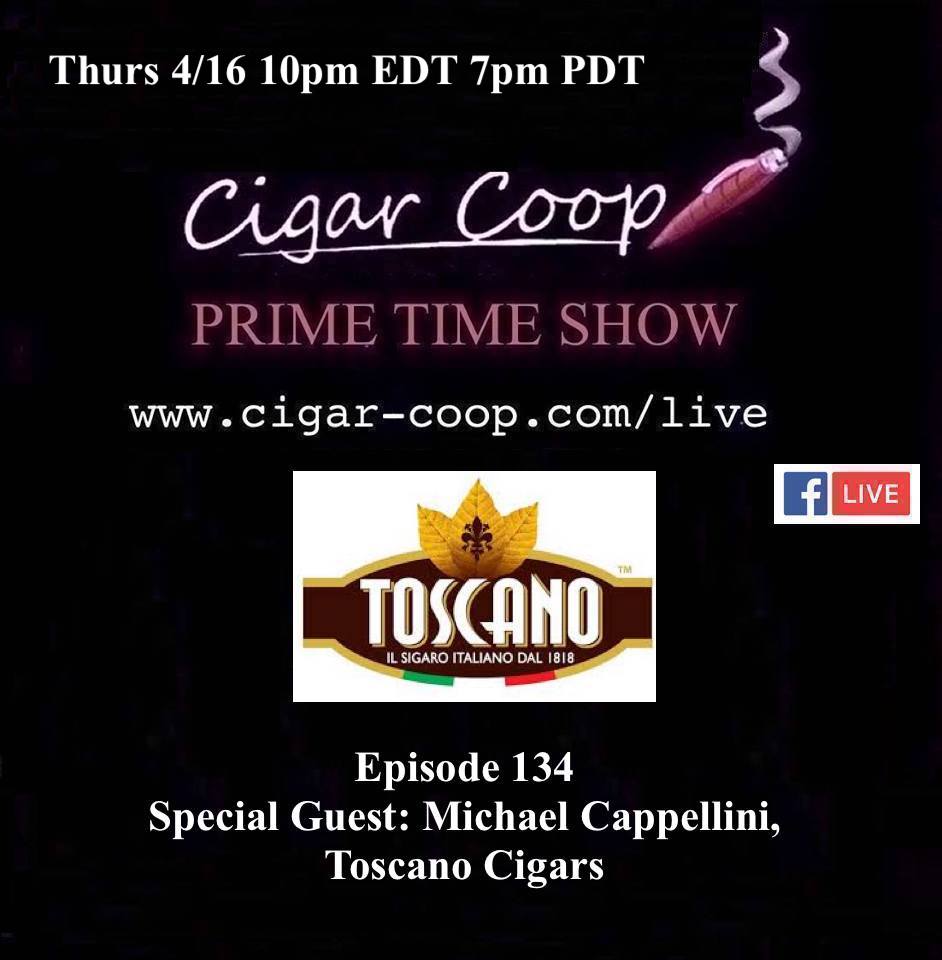 We now enter Year 4 of the Prime Time Show and we have Michael Cappellini of Toscano Cigars making his Prime Time debut!
Toscano Cigars is one of the oldest companies in the world – and not just for premium cigars. They've be producing cigars in Italy for over 200 years. Tonight we will learn from Michael all about Toscano Cigars, the history of the company and the Italian cigar industry.
Tune in live at 10pm Eastern/7pm Pacific. If you miss us, you can catch Prime Time at any time on Google Play Music, iTunes, Podbean, and YouTube. The Prime Time Show – all about industry people and industry talk.