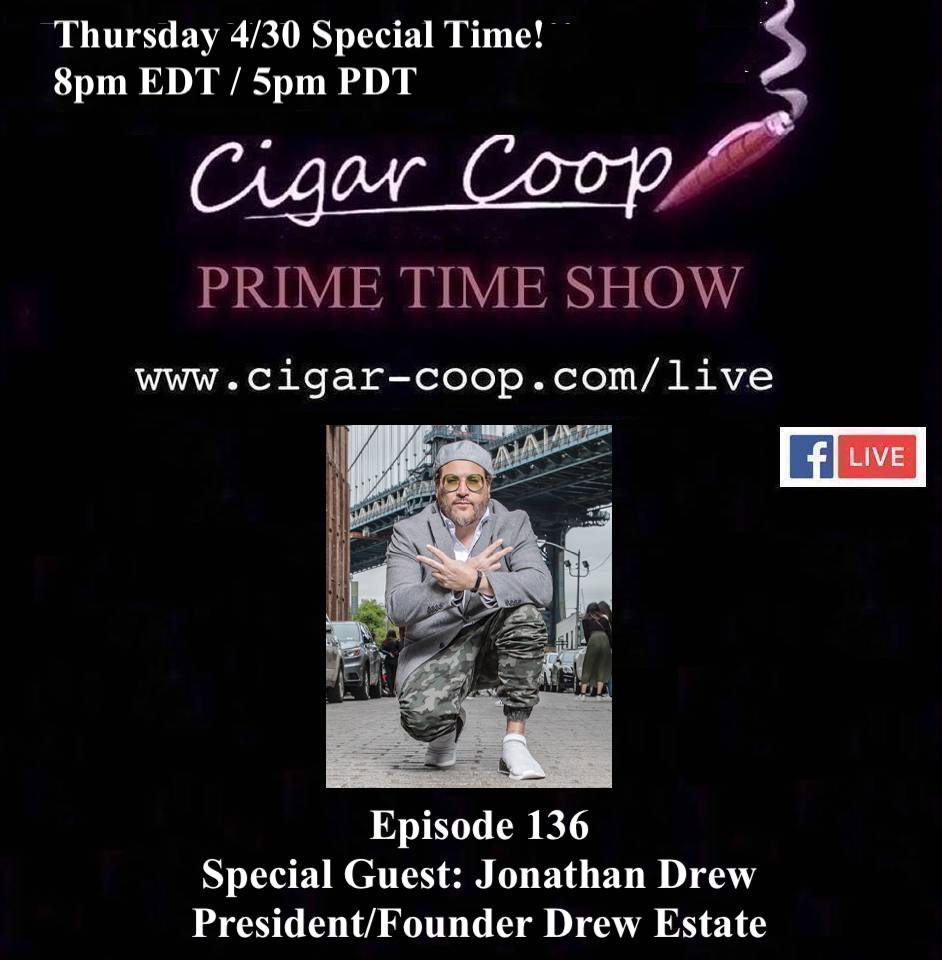 We are proud and very excited to welcome the one and only Jonathan Drew, President and co-Founder of Drew Estate as our special guest.
It's been a while since Jonathan has done a full interview, but he will be here tonight for the entire show. Put your seatbelts on because this will be one show you won't want to miss.
There will be a special giveaway for our live audience tonight. Drew Estate is giving away five T52 Benchmades. This is a contest run by Drew Estate and will operate under Drew Estate's Terms and Conditions.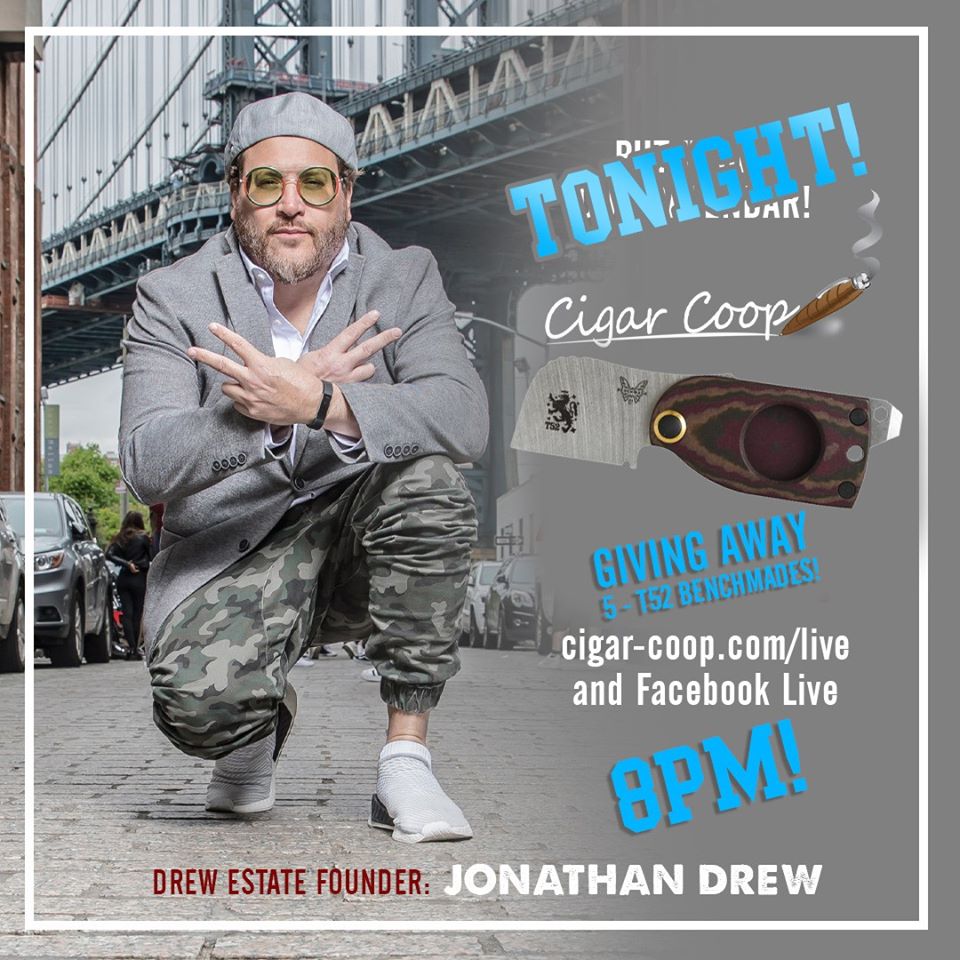 Tune in live at a special time 8pm Eastern/5pm Pacific. If you miss us, you can catch Prime Time at any time on Google Play Music, iTunes, Podbean, and YouTube. The Prime Time Show – all about industry people and industry talk.