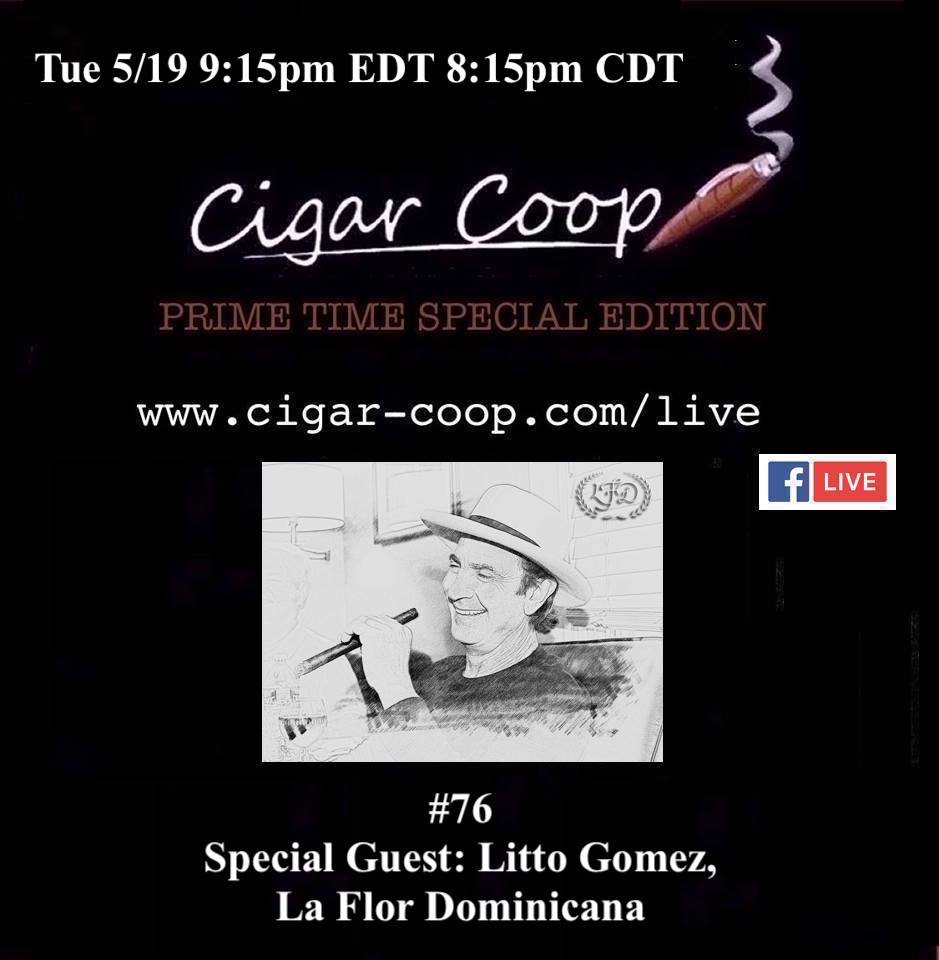 The Prime Time Special Edition show begins its fourth year and we are honored to welcome one of the true legends in the cigar business – the one and only Litto Gomez.
We will talk about Litto's journey in the cigar business over the past 25 years. It is a show that you will not want to miss.
Plus, Bear and Coop weigh in on the cancellation of the PCA Trade Show.
All of this on the newsmagazine show for the cigar industry – Prime Time Special Edition. Tune in on Facebook Live for the live stream.