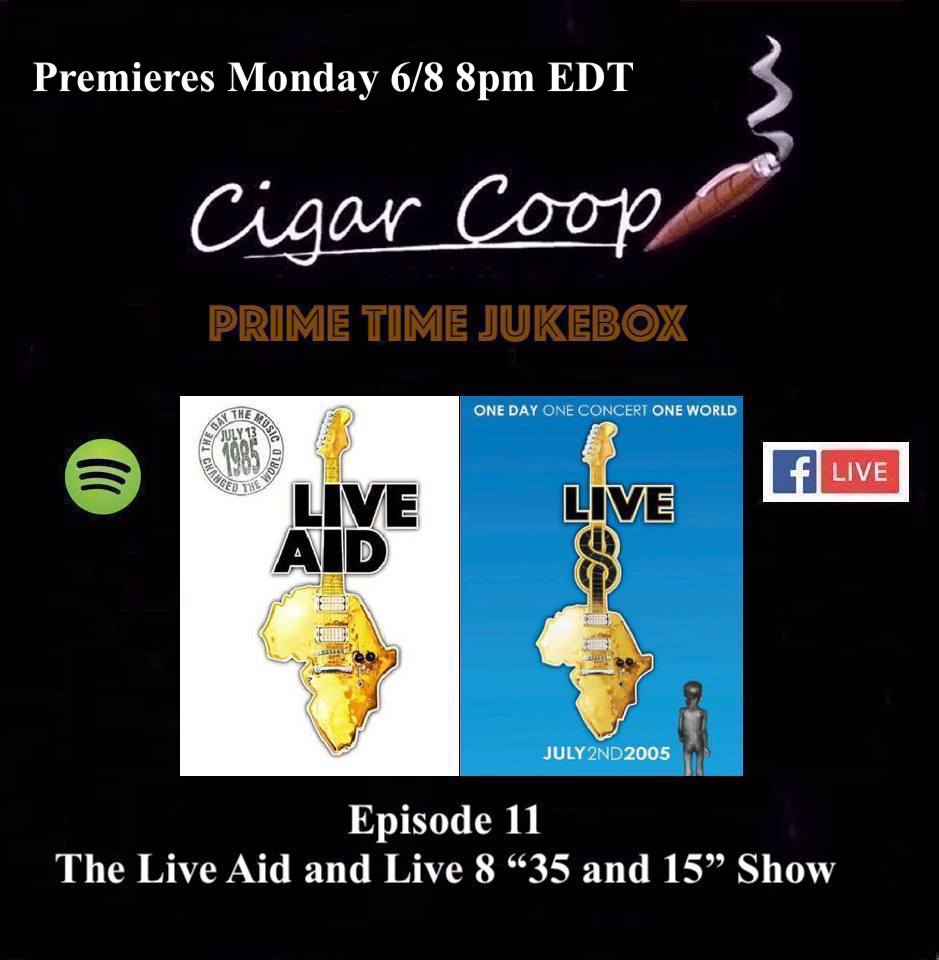 Next month marks the 35th anniversary of the Live Aid concert and the 15th anniversary of the Live 8 concert. On Episode 11 of Prime Time Jukebox, we pay homage to these iconic concerts.
Dave and Coop will look back at the origins of these concerts, who played there, where they were played, look at some of the highs and lows of these concerts, and pick some of our favorite tracks.
The timing of this show is somewhat fitting with all of the protests going on in the U.S. Dave and I will discuss these protests. Dave will provide a unique view of the protests that are also going on in Australia. Music plays an important part of these activities and we will discuss that as well.
Dave and I light up two cigars from Aganorsa Leaf to smoke during the show.
Finally, we will have an update on our 2020 Battle of the Bands.
As always you can follow along with our Spotify Playlists. We have several for this episode:
We are also including additional reference material for things we mentioned during this show:
Prime Time Jukebox – the podcast that pairs music with cigars. You can catch us on Google Play Music, iTunes, Podbean, and YouTube. As always, be sure to email your feedback to cigarjukebox@gmail.com!