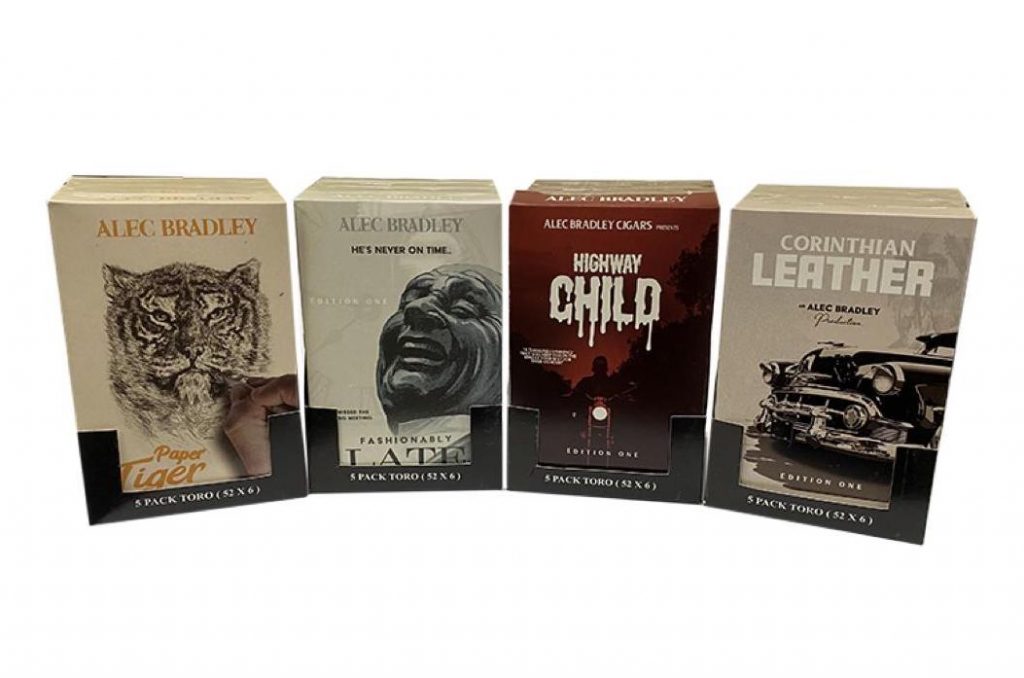 Alec Bradley Cigar Company has announced it will be releasing four Regional Exclusives: Paper Tiger, Fashionably Late, Highway Child, and Corinthian Leather. The cigars were each created by a Territory Manager from Alec Bradley. Each cigar will then be an exclusive to the territory of that creator.
The genesis of the project goes back to January 2019 when the company closed its offices for a week and took its entire U.S. staff to Central America to experience the cigar-making process. Following the trip, four territory managers: Jonathan Walsh, Christopher Carey, Steve Tucker, and Ryan Ponist were inspired to create their own blends. The concept was green-lighted by Alec Bradley Founder Alan Rubin, who gave son Alec Rubin and Alec Bradley Vice President Ralph Montero the lead on the project. Both Alec and Ralph guided the four territory managers through the project helping each blend medium-bodied cigars suited to the profiles of the region each manages.
Each of the four cigars is being released in one size – a 6 x 52 Toro. The cigars will be presented in trays of four five-count packs. The SRP of each cigar is set at $8.00 (before taxes). A total of 250 trays (5,000 cigars) were created. The four lines were originally slated to be released concurrently, but due to the impacts of the COVID-19 pandemic which resulted in factory shutdowns and interruptions in business operations, the cigars will be released into the territories as each becomes available.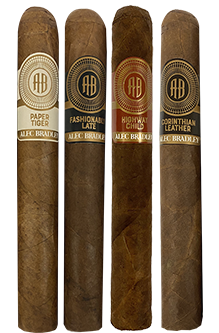 Alec Bradley has said it plans to release future regional releases from non-principals working at the company
At a glance here is a look at each of the four releases.
Paper Tiger: Jonathan Walsh (Territory: Metro NYC, NJ, Eastern PA)
Alec Bradley says Paper Tiger is described as "a term for those that "talk the talk, but don't walk the walk." Conversely, the "do what you say and say what you do" attitude was instilled upon Jonathan at a young age by his father. Jonathan's goal is for enthusiasts to relax with Paper Tiger and block out all the noise."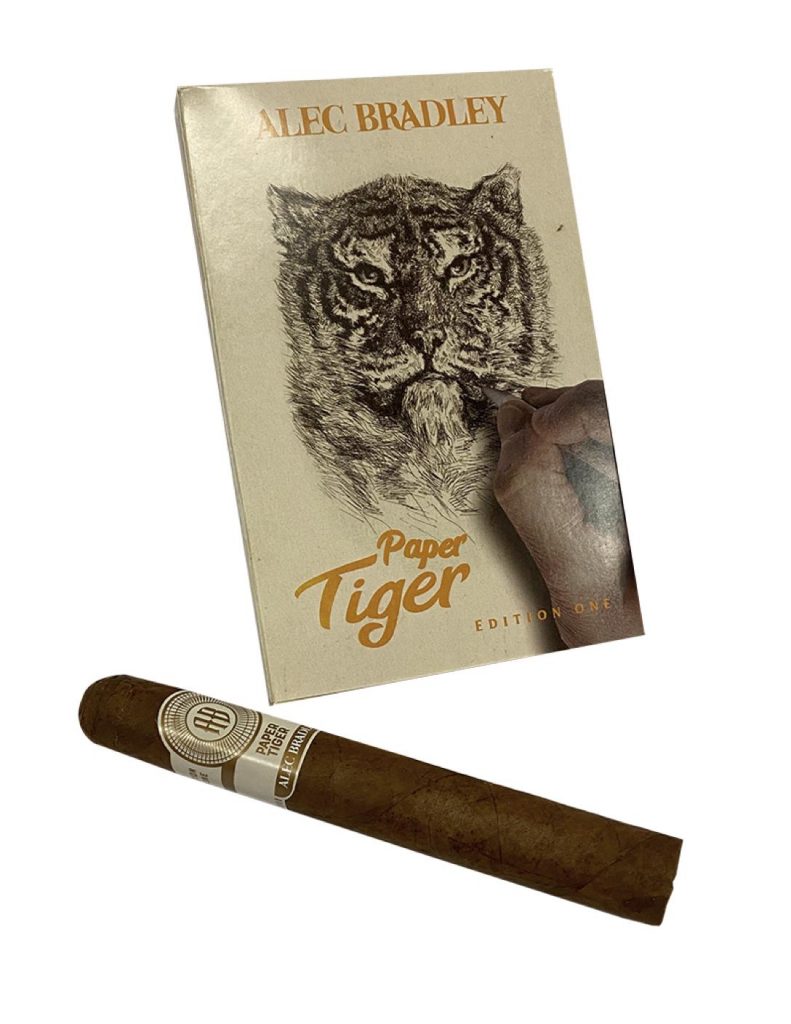 Wrapper: Brazilian
Binder: Mexican
Filler: Pennsylvania, Nicaraguan
Country of Origin: Nicaragua
Factory: J. Fuego Cigar Co. de Nicaragua
Toro: 6 x 52
Fashionably Late: Christopher Carey (Territory: SC, GA, AL, MS, Eastern AR, KY, TN)
Alec Bradley describes Fashionably Late as "Always the dapper gentlemen, Christopher Carey makes a splash every time he enters the room. According to Christopher, the goal for Fashionably Late was to make a well-balanced cigar to pair with morning coffee or a great evening whiskey."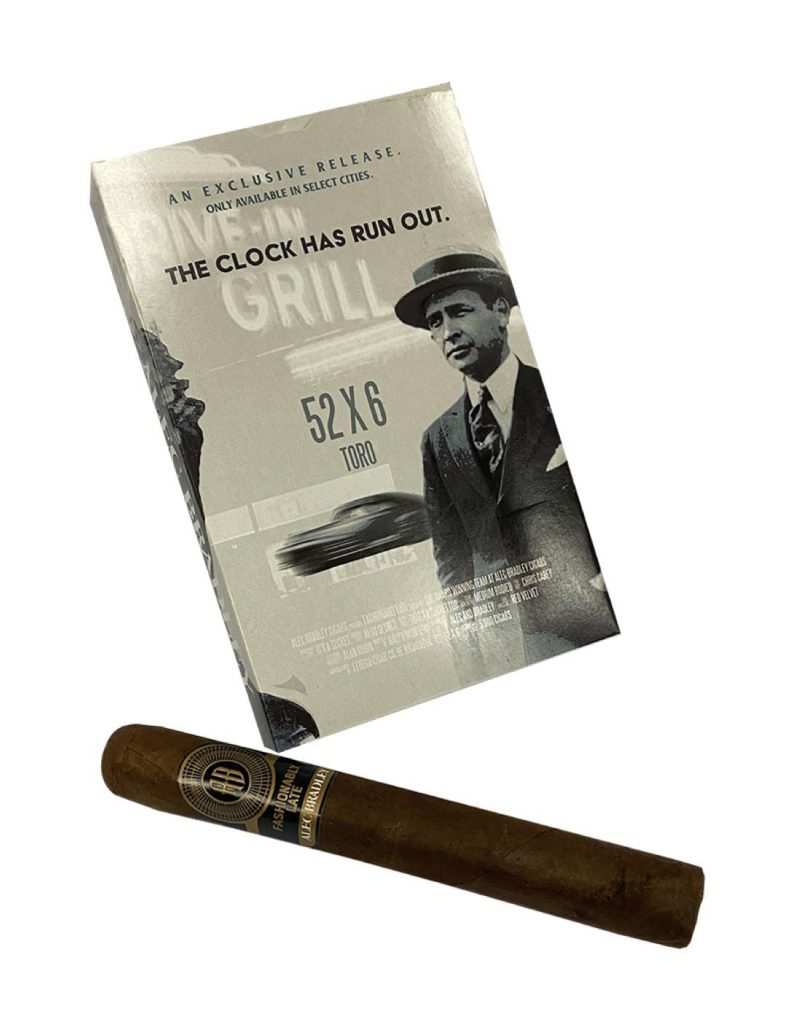 Wrapper: Brazilian
Binder: Mexican
Filler: Nicaraguan
Country of Origin: Nicaragua
Factory: J. Fuego Cigar Co. de Nicaragua
Toro: 6 x 52
Highway Child: Steve Tucker (Territory: WI, MN, MI, Northern IL, Northern IN)
For Highway Child, Alec Bradley describes the inspiration of the project as "Steve Tucker loves the road life and his passion for cigars is what fuels him. Inspired by a song of a similar name, Highway Child is the perfect cigar for long drives according to Steve."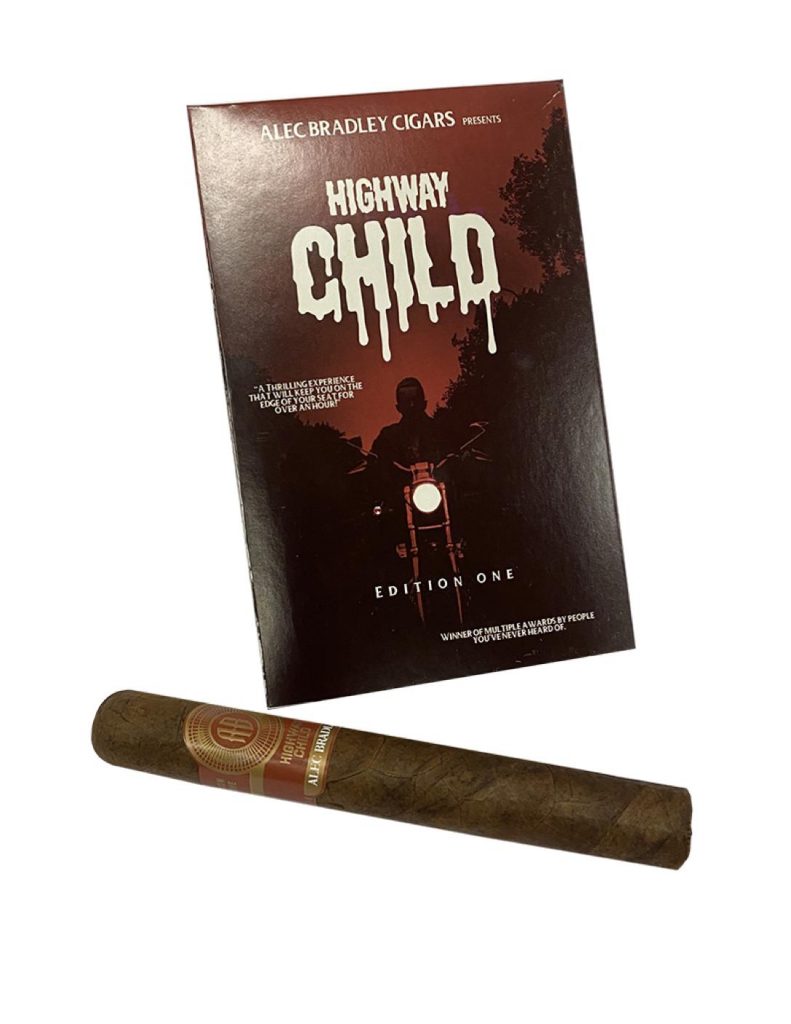 Wrapper: Brazilian
Binder: Nicaraguan
Filler: Nicaraguan
Country of Origin: Nicaragua
Factory: J. Fuego Cigar Co. de Nicaragua
Toro: 6 x 52
Corinthian Leather: Ryan Ponist (Territory: Western PA, WV, OH, Southern IN)
Alec Bradley describes Corinthian Leather as "a specific homage to Ryan Ponist's evolution in the cigar industry. According to Ryan, the name is also fitting since it is a term synonymous with his territory's auto industry history."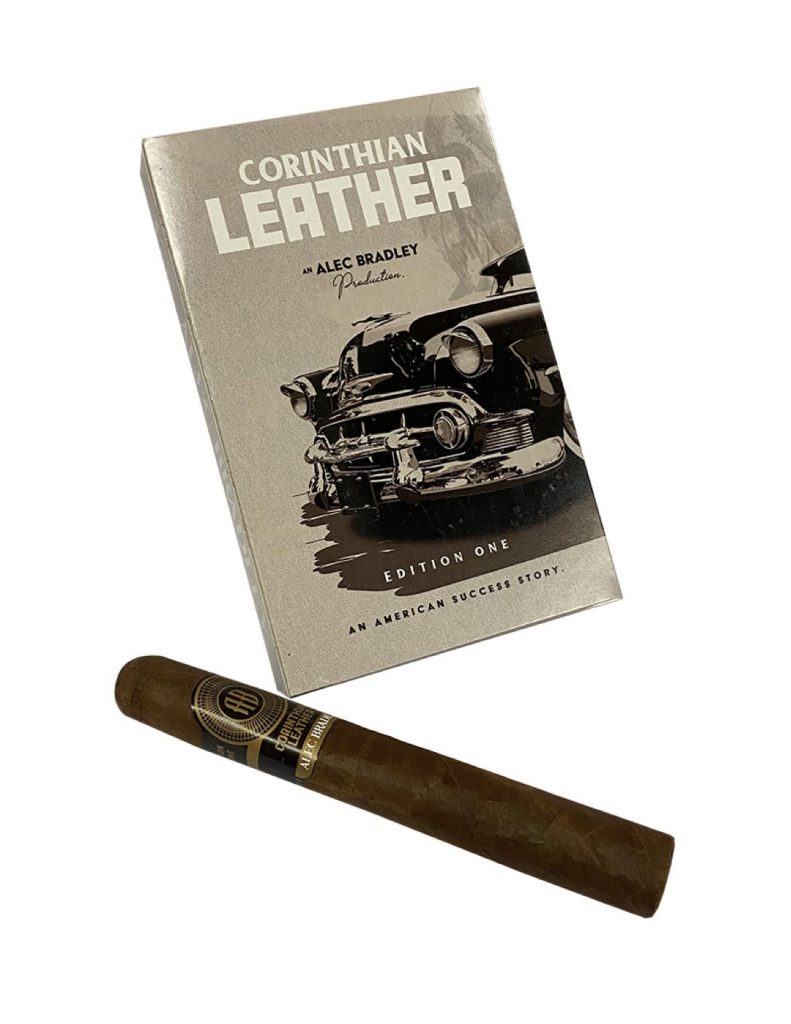 Wrapper: Honduran
Binder: Honduran, Nicaraguan
Filler: Honduran, Nicaraguan
Country of Origin: Nicaragua
Factory: Fabrica de Tabacos Raices Cubanas S. de R.L
Toro: 6 x 52
Photo Credits: Alec Bradley Cigar Company