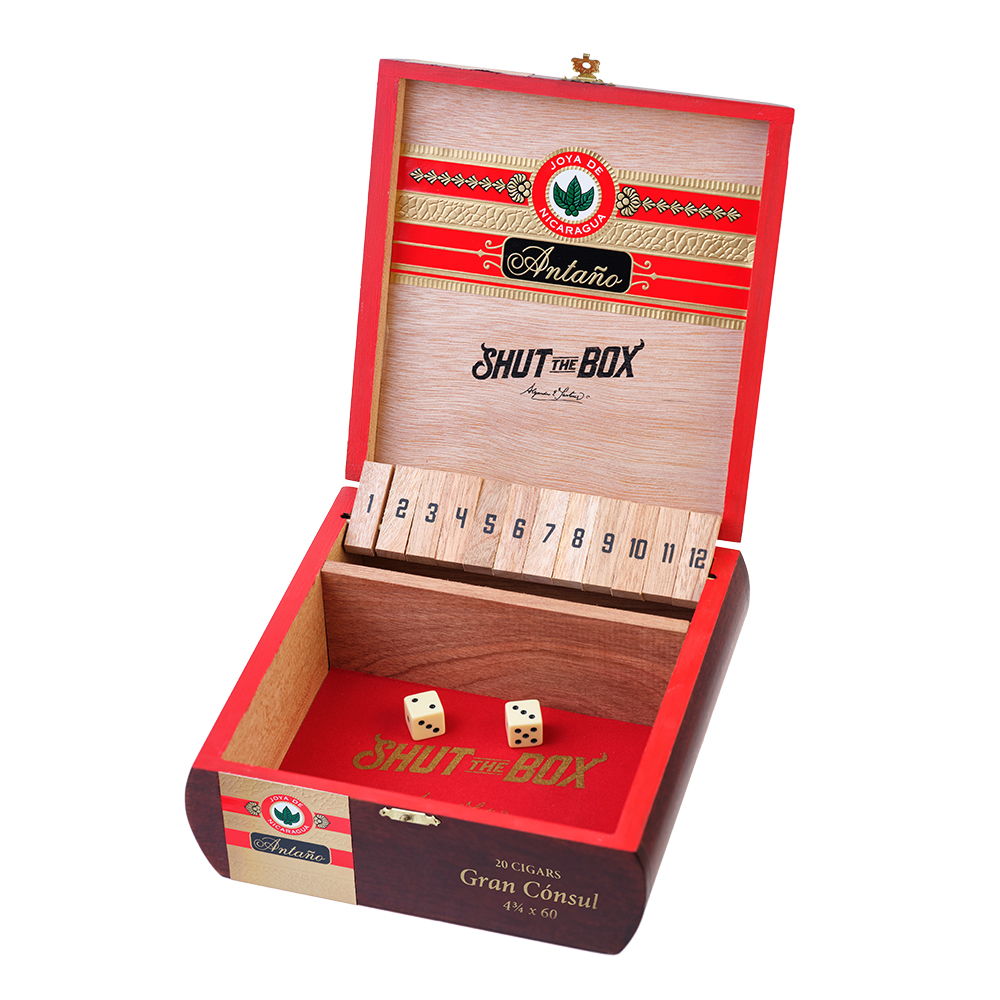 It turns out that Joya de Nicaragua Chairman, Dr. Alejandro Martinez Cuenca is a fan of the popular dice game "Shut the Box." Now his company is offering a limited edition of its popular Antaño blend in a box that can be re-used to play the game.

Dr. Cuenca got hooked on the game during a visit to Havana Mix Shop in Memphis, TN. Since he was a numbers guy backed by a PhD in Economics, he accepted a challenge to play the game. He would win that game and become obsessed with playing the game – including daring anyone who would challenge him.
"I never thought that day I would discover one of my now favorite pastimes, and moreover, that 8 years after, my team would come up with the idea of making a cigar box that transforms into it.  The best of all is that now I'll find it in cigar lounges across America when I visit," explained Dr. Cuenca in a press release.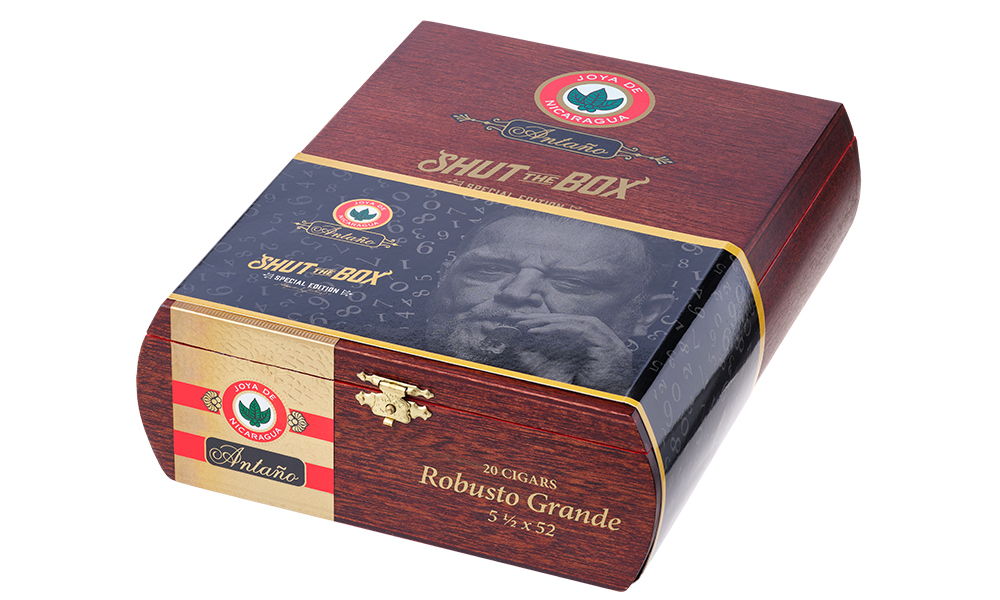 The Antaño line has become one of the most successful lines in the history of Joya de Nicaragua. Launched in 2001, it is a Nicaraguan puro with a full-bodied profile that is considered to be a game-changer in the industry. For the Antaño Shut the Box Limited Edition, the company is producing 500 20-count Collector's Edition boxes of two its more popular vitolas: the company's signature Gran Cónsul size (4 3/4 x 60 – MSRP $ 182/box or $9.10/cigar) and Robusto Grande (5 ½ x 52 – MSRP $169/box or $8.45/cigars).  Once the box is empty, the box is ready to play "Shut the Box".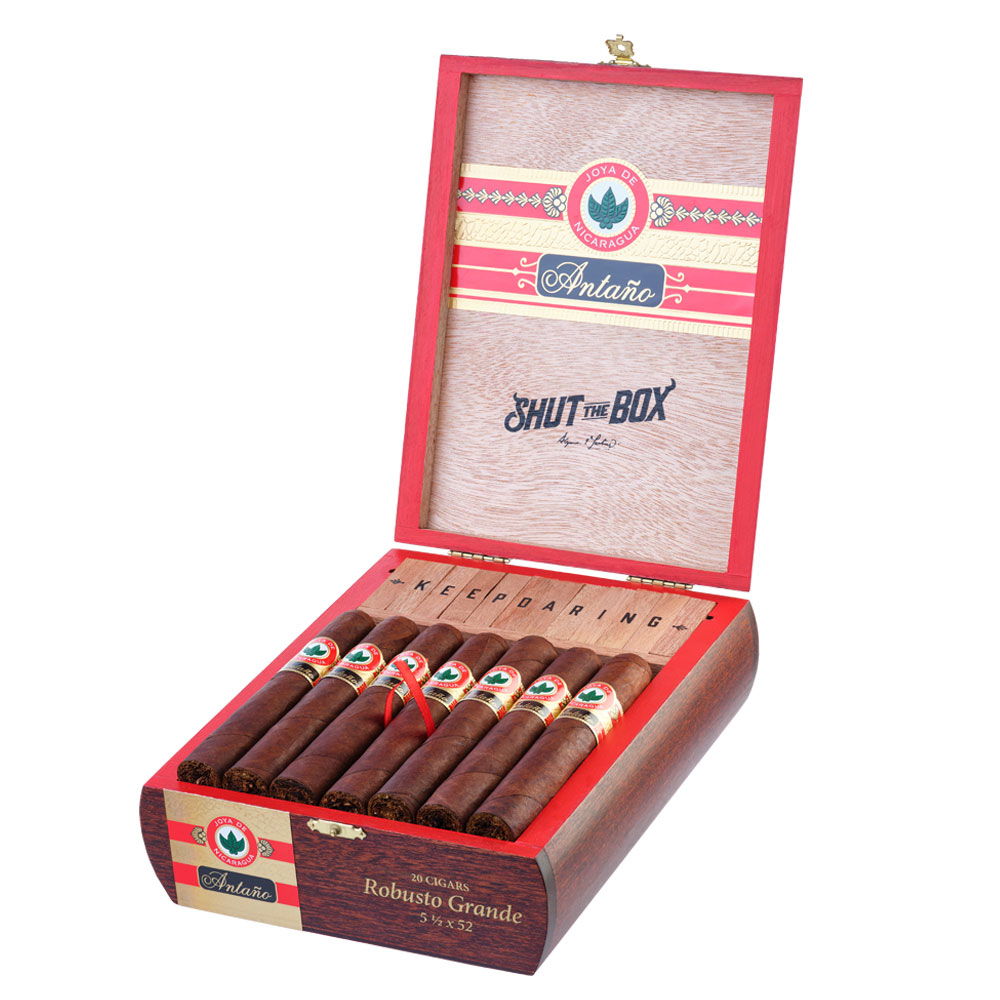 "For many years we have been thinking about ideas on how to make our empty boxes be useful after all cigars are smoked, and this is how we decided to let people have some fun.  At the moment, we didn't know we were going to be bringing to smokers a special game so useful these days that we have to stay longer at home," said Juan Ignacio Martínez, Executive President.
The Antaño Shut the Box Limited Edition will be available to stores across the country as of June 2020, In addition to the cigars, the package will come with instructions and two dice ready for the game to be played.
It is anticipated that Antaño Shut the Box Limited Edition will be showcased as a part of Drew Estate's Freestyle Live streaming show on June 11th, 2020.
Photo Credits: Joya de Nicaragua