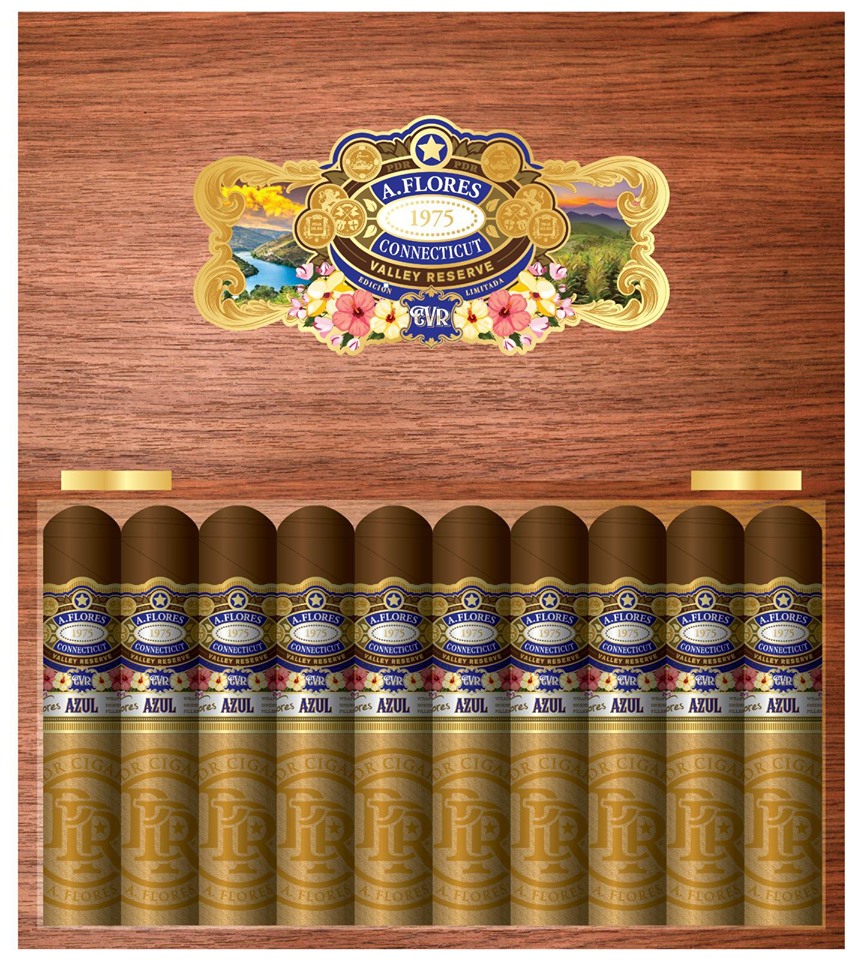 Over the past couple of years, PDR Cigars has been revamping its portfolio to include revamping the blend and/or new packaging. The latest to get an overhaul is PDR's ultra-premium Connecticut Valley Reserve (CVR) line. The CVR will feature a made over blend and new packaging. Plans are for the new CVR lines to hit stores this Fall.
Both the core Connecticut Valley Reserve (Red) and the Connecticut Valley Reserve (Azul) blends are part of the revamping. The cigars are being branded "A. Flores 1975" and feature packaging more consistent with the rest of the portfolio. The blends are now being called Connecticut Valley Reserve Roja and the Connecticut Valley Reserva Azul.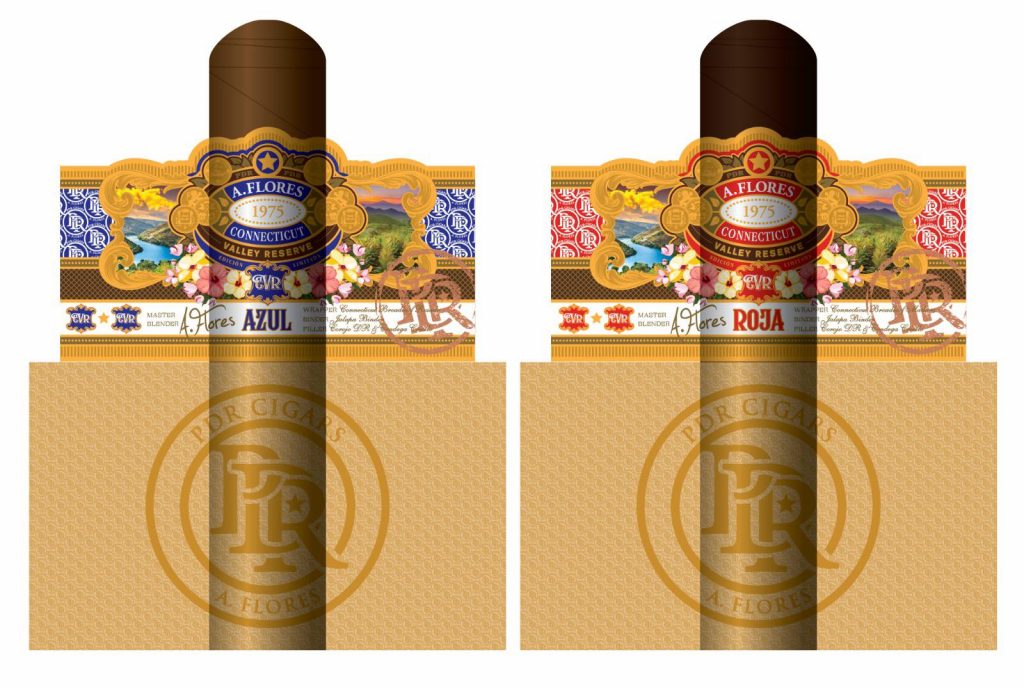 Both the Connecticut Valley Reserve Roja and Connecticut Valley Reserve Azul feature a Connecticut Broadleaf wrapper over a Nicaraguan Habano binder and a combination of Dominican Corona and Nicaraguan Criollo for the fillers. Like the original lines, a lighter color variant of the Connecticut Broadleaf wrapper will be used for the Azul. The Roja will feature a darker wrapper.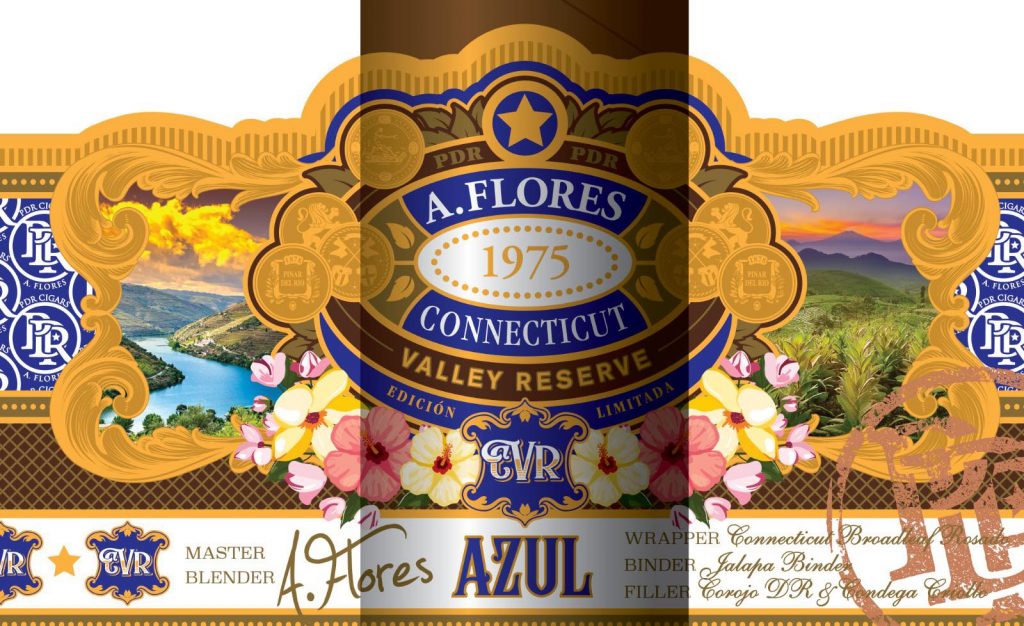 The Connecticut Valley Reserve line is being launched in two sizes to start for both blends: Robusto (5 x 52) and Gran Toro (6 x 54). It will be packaged in 19-count boxes – featuring a 10-count row on the top and a 9-count row on the bottom.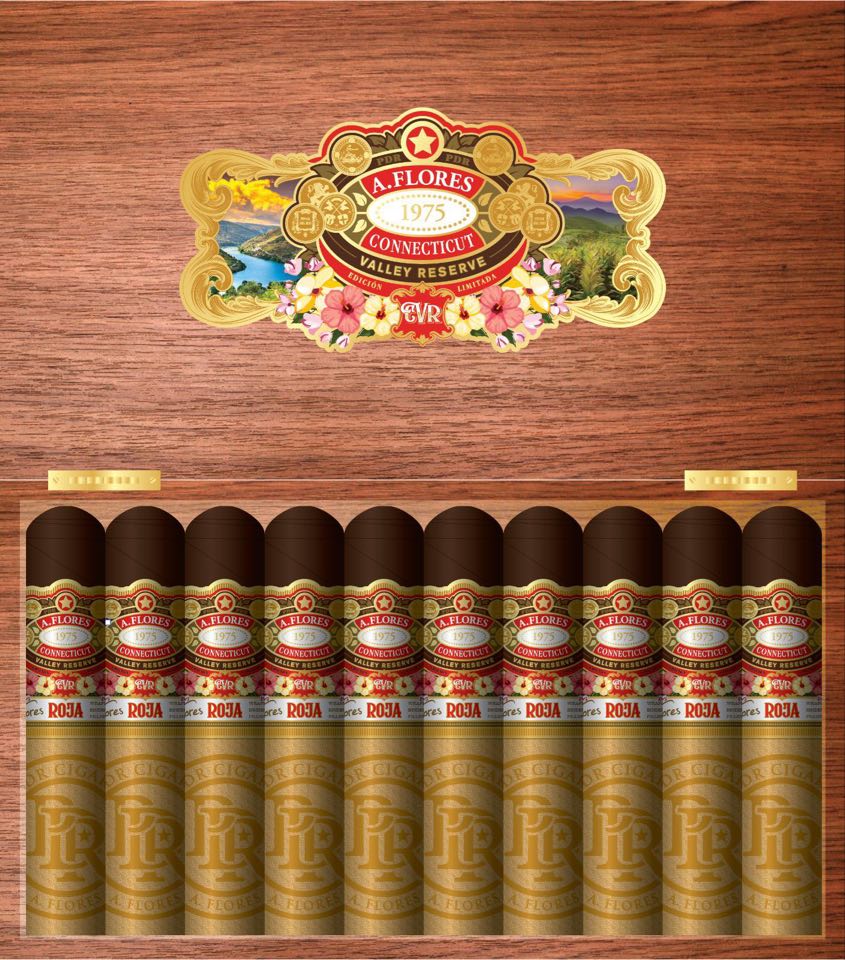 PDR Cigars is hoping to ship this in November, but owner Abe Flores says that could change depending on the impacts of the COVID-19 pandemic. Distribution will be available to select retailers in the U.S. as well as PDR's key European and Asian distributors.
At a glance, here is a look at the Connecticut Valley Reserve line:
Blend and Origin
The blend is the same for both the Roja and Azul lines. The main difference is the darker wrapper used on the Roja.
Wrapper: Connecticut Broadleaf
Binder: Habano Nicaragua
Filler: Dominican Corojo, Nicaraguan Criollo
Country of Origin: Dominican Republic
Factory: PDR Cigars
Vitolas Offered
The same two sizes are being offered for the Roja and Azul lines:
Robusto: 5 x 52 (SRP $22.50)
Gran Toro: 6 x 54 (SRP $26.50)
Photo/Image Credits: PDR Cigars