"There were some big decisions that were made that would have an impact on the direction of Cigar Coop. The decisions made might not have been popular, or even practical, but there were no regrets in the choice made."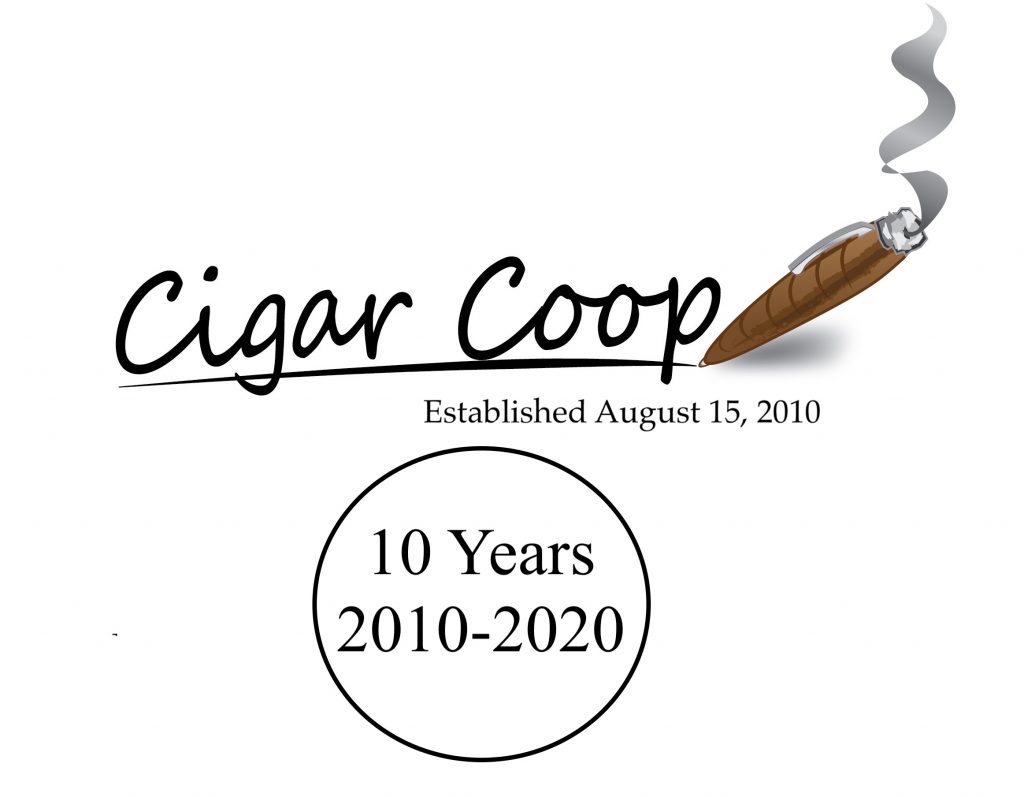 Throughout this series, I have talked about how Cigar Coop has gone through an evolutionary process in becoming the media brand it has become. During the past ten years, I feel Cigar Coop has had the most success when it has marched to its own beat. At times there were some decisions that have taken place during this evolutionary process. These are decisions would very much come to define Cigar Coop's vision.
Early on I mentioned the influence of a book by Fred Rewey called "Be the Lime."  In the book, Fred defines the "lime" as being something that would stand out in a world with lots of lemons. This book came out in 2016, and prior to that, I didn't have the guidance from this book to fall back on. At the same time, the decisions made in each of these cases ultimately helped Cigar Coop stand out as a lime.
We will cover four big decisions that would shape Cigar Coop:
Advocating for Press Releases
No Advertising Early On
The Streak
#rumorfree #teaserfree
Advocating for Press Releases
My position on press releases is no secret. When it comes to getting information to the media, with a few exceptions the cigar industry gets a failing grade. While I get some companies don't want to invest time in creating press release, it's perhaps the distribution where it falls short. This goes from making sure media gets the information to ridiculous embargo windows dictated by big print media.
Contrary to what some may think, Cigar Coop has never mandated a formal press release from anyone to provide press coverage. As mentioned, it's quite simple to give us the essential information and we craft an article. At the same time, I will state that a formal press release with key information sent out at the same time to media is the most effective way to communicate company announcements. Cigar companies using Instagram as their marketing department is not a good long-term strategy. Content is not going to show up in the all-important Google searches – and its potentially subject to censors from tools like Instagram, Facebook, and Twitter.
I'm unapologetic for taking that stance. I'm also unapologetic for advocating for a better flow of press information.
No Advertising Early On
In previous installments of this series, I discussed how Cigar Coop essentially went from a hobbyist blog into a business media entity. In particular, I've discussed how much of the growth of Cigar Coop was evolutionary – particularly from 2010 to 2012. It was a road I was taking that frankly I did not know that I was taking. The vision for Cigar Coop was developing along the way.
In 2011 and 2012, I started getting requests for sponsorship. I resisted it at first simply because Cigar Coop was still very much in hobbyist mode. Even as the transition to a business was happening, I decided to turn down sponsorship offers. I wasn't ready, nor was Cigar Coop ready.
Late in 2013, Cigar Coop entered into a strategic partnership with Stogie Geeks. Part of that arrangement was to create a common platform for the written word and spoken (podcast) word. Stogie Geeks had experience when it came to media sponsorships and it was at that point when I was able to leverage that expertise moving forward. (Part 6 of the Ten Year Series will recap the Stogie Geeks days).
Some may say turning down those early sponsorship offers was not a wise move. If I had to do it all over again, I still would have turned them down. Cigar Coop was not ready for sponsorships.
The Streak
In the evolutionary process of Cigar Coop moving into more of a business, I knew one thing that was key was to make sure our sponsors had confidence we would be regularly publishing and their money was well spent. On July 3, 2012, I made the decision to make Cigar Coop into a true 365 day a year publication site. The emphasis would be on original content, not rinse and repeat content (I've seen others try to emulate a 365 day a year site by re-using old content).
One thing that was alarming me with traditional blogs (not just limited to the cigar industry) is how at some point, the content producer of the blog realizes it's a lot of work, and suddenly "takes a break" or "gets busy with other things." As I knew the direction I wanted to take Cigar Coop, I knew I didn't want to become one of those bloggers who get in over their head. I wanted anyone who would take on sponsorship to have the confidence Cigar Coop would go strong each and every day.
Thus began the every day publication cycle, and still I resisted sponsors until January 2014 when Debonaire House became a Cigar Coop and Stogie Geeks sponsor.
Today is July 10, 2020. The publication streak is at 2,929 consecutive days – which is just one week over 8 years. At some point, it will need to be brought to a close. This streak has survived travel, power-failures, hurricanes, and illness. As the curator and editor of Cigar Coop, the decision to end the streak will lie with me. When that happens, it will be on my terms, but Cigar Coop will never be a website that "gets busy with other things."
No regrets here. "The Streak" has become a part of the framework at Cigar Coop.
#rumorfree #teaserfree
It's simple. During the evolutionary process of Cigar Coop, the slogan #rumorfree #teaserfree emerged as what I term "The Philosophy."
In Part 2, I mentioned the late Gary Arzt. Gary had popularity with many manufacturers, but he had a tendency to print a lot of incorrect and unvalidated information. In my opinion, he was the worst thing to happen to cigar media. The inaccuracies he published damaged the reputation of cigar media to this day. Gary's poor journalistic tactics led to my insistence on validating information, thus #rumorfree journalism.
The #teaserfree element was something personal. It stemmed from the fact that I am not a fan of marketing teasers to begin with. More often than not, they don't work. They usually under-deliver. I mean there was nothing worse than a morning radio saying they have a "big announcement" throughout the show – then you find out the announcement is they are selling baseball caps at 40 bucks a pop.
While teasers are annoying, where I have the biggest problem is when they are used in place of journalistic practices. Teasers are marketing tools, they are not journalism. As Cigar Coop evolved, journalistic practices began to be taken more seriously -and ultimately, there was no room for teasers.
Some might remember that the slogan originally started out as a trifecta of #rumorfree #teaserfree #tabloidfree.  The #tabloidfree piece somehow fell off the map early and never stuck.
No regrets here – this ultimately became the foundation and philosophy for Cigar Coop's mission.