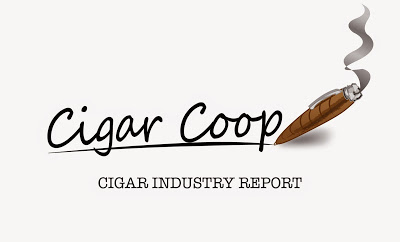 The Cigar Industry Report is a one-stop place to catch up on the activity here at Cigar Coop. It is a combination of the news reports, cigar reviews, and assessment updates we do throughout the week. In addition, each week we will look back at Cigar Coop history. Look for this report every Saturday morning at 8am Eastern Time.
Cigar Industry Report: Edition 389 (7/11/20)
The Headlines
Ten Years of Cigar Coop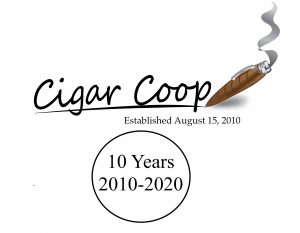 On August 15, 2020, Cigar Coop will mark its ten-year anniversary. In the next ten weeks leading up to event, we will publish a ten-part series looking back at the history of Cigar Coop. This week we published the fourth installment.
Appeals Court Overturns FDA Warning Labels for All Cigars
he cigar industry got a victory as the United States Court of Appeals for the District of Columbia unanimously struck down warning labels for cigars and pipes ruling in favor of the industry trade associations (Cigar Association of America, Cigar Rights of America, and the Premium Cigar Association). The ruling was based on the fact that the FDA did not do the necessary work to show the effect that warning labels would have on reduced smoking rates. We've got the details here.
TMG Announces Refunds Will Be Issued If TPE 21 is Cancelled due to COVID-19
This week TMG announced contingency plans for refunds in the event the TPE 21 Trade Show is cancelled due to the COVID-19. We got the details here.
Gene Tipton Passes Away
Gene Tipton, who had a career in the cigar industry that spanned nearly six decades, passed away on Sunday. He was 74 years old. We've got the details here.
The News
Summer of '20 Coverage
We will be replacing our normal IPCPR/PCA Pre-Game Coverage with "Summer of '20 Coverage." This will focus on the products many cigar companies plan to release this summer.
This Week's Coverage
Other News
Legislative News
U.S. Senate: S.9 is a proposed piece of legislation that calls for an exemption from FDA Regulation for premium handmade cigars. This week no new co-sponsors were added. The total number of sponsors remains at 15.
U.S. House of Representatives: H.R.1854 is the House Companion Bill to S.9. This week no new co-sponsors were added. The total number of sponsors remains 85.
Cigar Reviews
Assessments
Features and Blog
The Blog
Prime Time Podcasts
Prime Time Show
Prime Time Special Edition
Prime Time Jukebox
Upcoming Schedule
7/16: Prime Time Episode 147: TBA
7/22: Prime Time Jukebox Episode 14 Women in Music
7/23: Prime Time Special Edition 80: The Baseball Show – 2021 MLB Baseball Preview
On This Date…
On this date July 11.
Jul 11, 2011: We re-posted a press release covering the release of the Gurkha Royal Challenge, Gurkha Seduction, and Gurkha Cellar Reserve.
Jul 11, 2011: We assessed information on HR 1639 – the 2011 bill to keep the FDA from regulating cigars.
Jul 11, 2012: We previewed the Quesada Espana Jalapa
Jul 11, 2012: We previewed the Oliva Serie V Melanio.
Jul 11, 2012: We re-posted a press release called "Ramon Puig Guayabera Brand Chooses Oliva Cigar Co. as Official Partner for 40 Year Anniversary Celebration"
Jul 11, 2013: We previewed the Hex by Sindicato Cigars
Jul 11, 2013: We previewed the Affinity by Sindicato Cigars
Jul 11, 2013: We previewed the Sosa Auric Perfectum.
Jul 11, 2013: We previewed the Sosa Limitado.
Jul 11, 2013: We previewed the Rocky Patel Vintage 2003 Cameroon Juniors.
Jul 11, 2013: We assessed the Rocky Patel Fifteenth Anniversary 6 x 60.
Jul 11, 2013: We previewed Azan by Roberto Duran Cigars.
Jul 11, 2013: We previewed the Rocky Patel Royale.
Jul 11, 2013: We previewed the three new sizes of the REINADO Grand Empire Reserve Premium Collection.
Jul 11, 2013: We previewed the Erez Unsmokable Box Press Series – Limited Editiono.
Jul 11, 2013: We previewed the Bold by Nish Patel.
Jul 11, 2013: We previewed the Tortuga 215 Reserva by Victor Vitale
Jul 11, 2013: We previewed the Ora Vivo Armand Assante by Victor Vitale
Jul 11, 2014: We reported on plans for the  L'Atelier Imports' L'Atelier Travailleurs, Surrogates Cracker Crumbs, El Suelo Vuelos, and Trocadero Ruelles.
Jul 11, 2014: We reported on plans for the Total Flame Cigars' OTR (Off the Rails).
Jul 11, 2014: We reported on plans for the Cubanacan HR.
Jul 11, 2014: We reported on plans for C&C Cigars to launch the Dram Cigars for Whiskey line.
Jul 11, 2014: We reported on plans for the Total Flame Wild One.
Jul 11, 2014: We reported on plans for Crux Cigar Company's Passport, Classic, and Bull & Bear Lines.
Jul 11, 2014: We reported on plans for the Total Flame Spokes release.
Jul 11, 2014: We reported on plans for the Total Flame Premium Perfecto.
Jul 11, 2014: We did an Assessment Update on the Tatuaje Frank Jr. (Part of the Little Monsters Series).
Jul 11, 2014: We reported on plans for the A.J. Fernandez New World.
Jul 11, 2014: We reported on plans for the Swag Black by Boutique Blends Cigars
Jul 11, 2015: We published Cigar Industry Report: Volume 4, Number 33 (7/11/15)
Jul 11, 2015: We reported on the La Flor Dominicana La Nox
Jul 11, 2015: We reported on the return of the La Flor Dominicana Coronado
Jul 11, 2016: We published new leadership and new lines for Kuuts LLC
Jul 11, 2016: We reported on the Crux Epicure
Jul 11, 2016: We assessed the La Jugada Claro No. 1 by MoyaRuiz Cigars
Jul 11, 2016: We reported on the D'Crossier Flor de D'Crossier Cabinet Selection No.1
Jul 11, 2016: We reported on Drew Estate's Olde Penn Cigars Shop Exclusive for Famous Smoke Shop
Jul 11, 2016: We reported on Dunbarton Tobacco and Trust's Sobremesa Elegante En Cedro and Short Churchill
Jul 11, 2017: We reported on the Colibri SV-Cut
Jul 11, 2017: We published "2017 IPCPR Pre-Game Report Part 4: Around the Show Floor"
Jul 11, 2018: We reported on the USPTO denying a petition for Trademark Abandonment against Mombacho Cigars
Jul 11, 2018: We reported on the Villiger La Vencedora Gordo
Jul 11, 2018: We reported on the Drew Estate Expanded Herrera Esteli Miami Line
Jul 11, 2018: We published Prime Time Special Edition #35: Red River Valley Showdown w/ Mel Shah, MBombay Cigars
Jul 11, 2018: We reported on Dapper Cigar Company's El Borracho Maduro
Jul 11, 2019: We published IPCPR 2019 Spotlight: Mombacho Cigars S.A.
Jul 11, 2019: We reported on the Espinosa Laranja Escuro Lancero
Jul 11, 2019: We reported on the AVO Unexpected Series