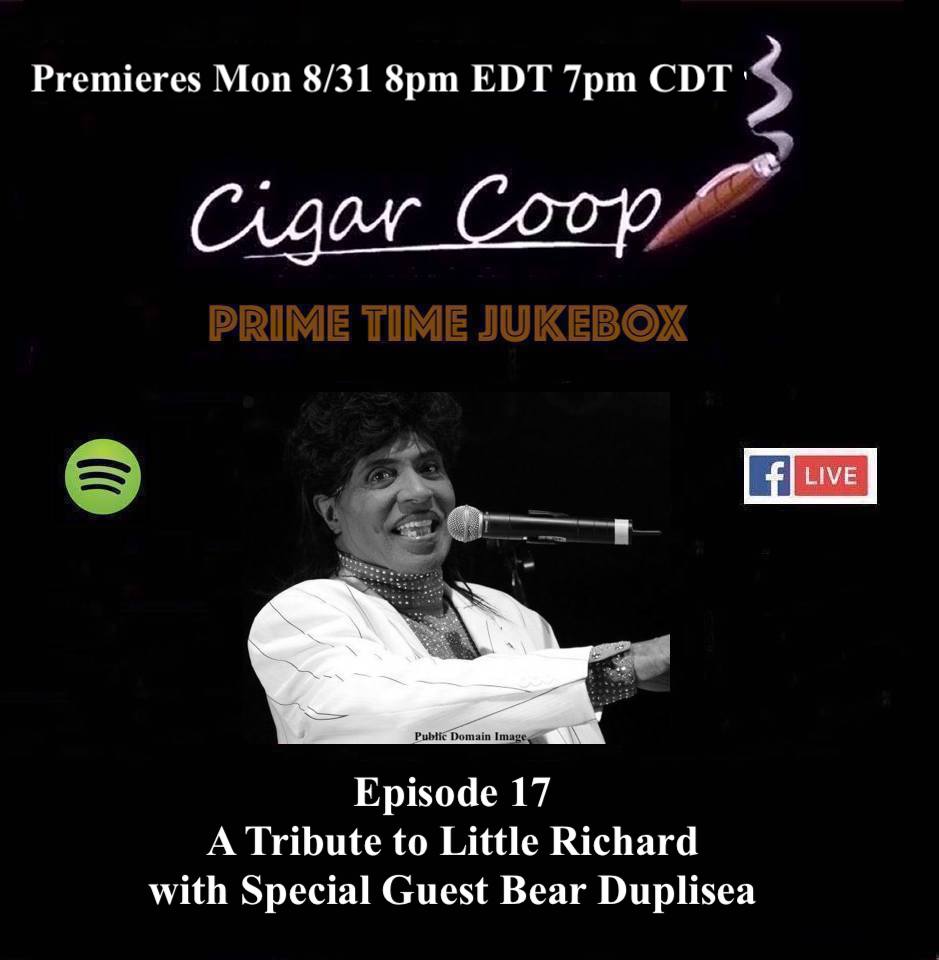 For Prime Time Jukebox Episode 17, we pay homage to the late, great Little Richard. Bear Duplisea, host of Prime Time Special Edition and #ElOsoFumarTakes joins us as our guest.
Bear brings his knowledge of history as we look back at the career – and the music of Little Richard.
This show will debut on Monday, August 31st on the Cigar Coop Facebook and YouTube pages.
For the cigars during the broadcast, Bear smokes ACE Prime's M.X.S. Dominique Wilkins, Dave smokes the Don Pepin Garcia Original, and Coop smokes the My Father El Hijo.
As always you can follow along with our Spotify Playlists:
Prime Time Jukebox – the podcast that pairs music with cigars. You can catch us on Facebook, Google Play Music, iTunes, Podbean, and YouTube. As always, be sure to email your feedback to cigarjukebox@gmail.com