Agile Cigar Reviews are cigar assessments where we use a lightweight, shorter format. These will never take the place of our comprehensive reviews. They are only used on blends we have previously assessed. This might be a blend we are re-scoring or giving a score for the first time. It might be a blend we are looking at in a different size. Today we look at the My Father El Hijo. This is a cigar line we previously assessed back in November 2011.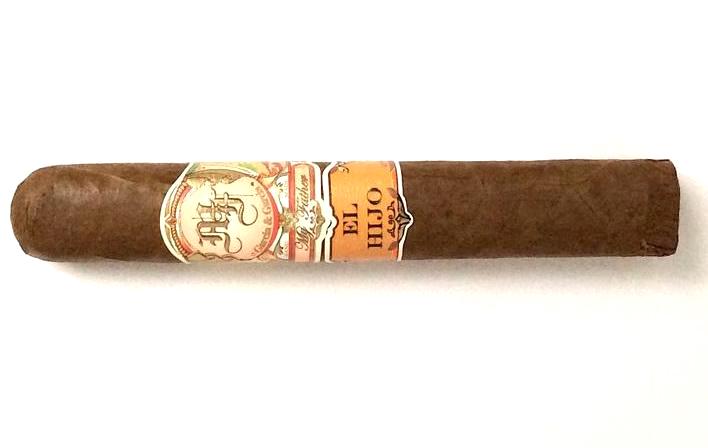 Wrapper: Ecuadorian Habano 2009
Binder: Nicaraguan
Filler: Nicaraguan
Country: Nicaragua
Factory: My Father Cigars S.A.
Toro: 5 1/2 x 52 (Box-Pressed)
In 2010, Smoke Inn launched a store-exclusive series known as the MicroBlend Series. At the time, Smoke Inn had planned to team up with leading manufacturers to produce an exclusive small batch run for its retail stores. There were four releases planned (Tatuaje, Padrón, My Father, and Arturo Fuente). Eventually, the series continued beyond the first four releases. One of the original four releases was the My Father El Hijo. It's a cigar that hit the stores in 2011. Eight years later in 2019, Smoke Inn brought back the My Father El Hijo for another limited small batch run. Today we take a closer look at the 2019 edition of the My Father El Hijo.
For completeness, we list all of the Smoke Inn MicroBlend releases:
Like the original 2011 release, the 2019 edition of the My Father El Hijo features an Ecuadorian Habano from a 2009 vintage over Nicaraguan binder and fillers. Production is handled at the My Father Cigars factory in Estelí, Nicaragua. The cigars are packaged in 15-count boxes with a total production of 500 boxes.
The My Father El Hijo started out with notes of natural tobacco, orange citrus sweetness, black pepper, and baker's spice. The natural tobacco and orange became the primary notes and developed a nice fusion during the first half of the cigar. Toward the midway point the fusion broke up and the orange receded. By this point, the orange had more of an orange-rind flavor to it. The last third saw a slight increase in the black pepper. During this final third, the natural tobacco notes remained in control with the pepper, baker's spice, and orange rind secondary.
In terms of strength and body, the My Father El Hijo fell into the medium to full range. The cigar also had an excellent burn and excellent draw.
OVERALL ASSESSMENT
Final Thoughts
Back when the original My Father El Hijo was released, shop exclusive cigars actually meant something. In recent years, I've become disillusioned with this segment of the cigar market because many of the cigars simply have not been very good. As a result, I was quite pleased to see El Hijo make a return to Smoke Inn. It's hard to compare this cigar since it has been almost 8 years since I smoked an El Hijo, but I can say this cigar does scores nice in the most important category – flavor. It's a cigar that I probably would steer to a more seasoned cigar enthusiast. As for myself, this is a cigar I would smoke again and buy multiples for the humidor.
Summary
Key Flavors: Natural Tobacco, Orange (Citrus/Rind), Black Pepper, Baker's Spice
Burn: Excellent
Draw: Excellent
Complexity: Medium
Strength: Medium to Full
Body: Medium to Full
Finish: Very Good
Rating
Value: Buy Multiples
Score: 90
References
Original Assessment: My Father El Hijo (Pre-Review)
News: My Father El Hijo Returns for 2019 Run
Price: $11.95
Source: Purchased
Brand Reference: My Father
Photo Credits: Cigar Coop