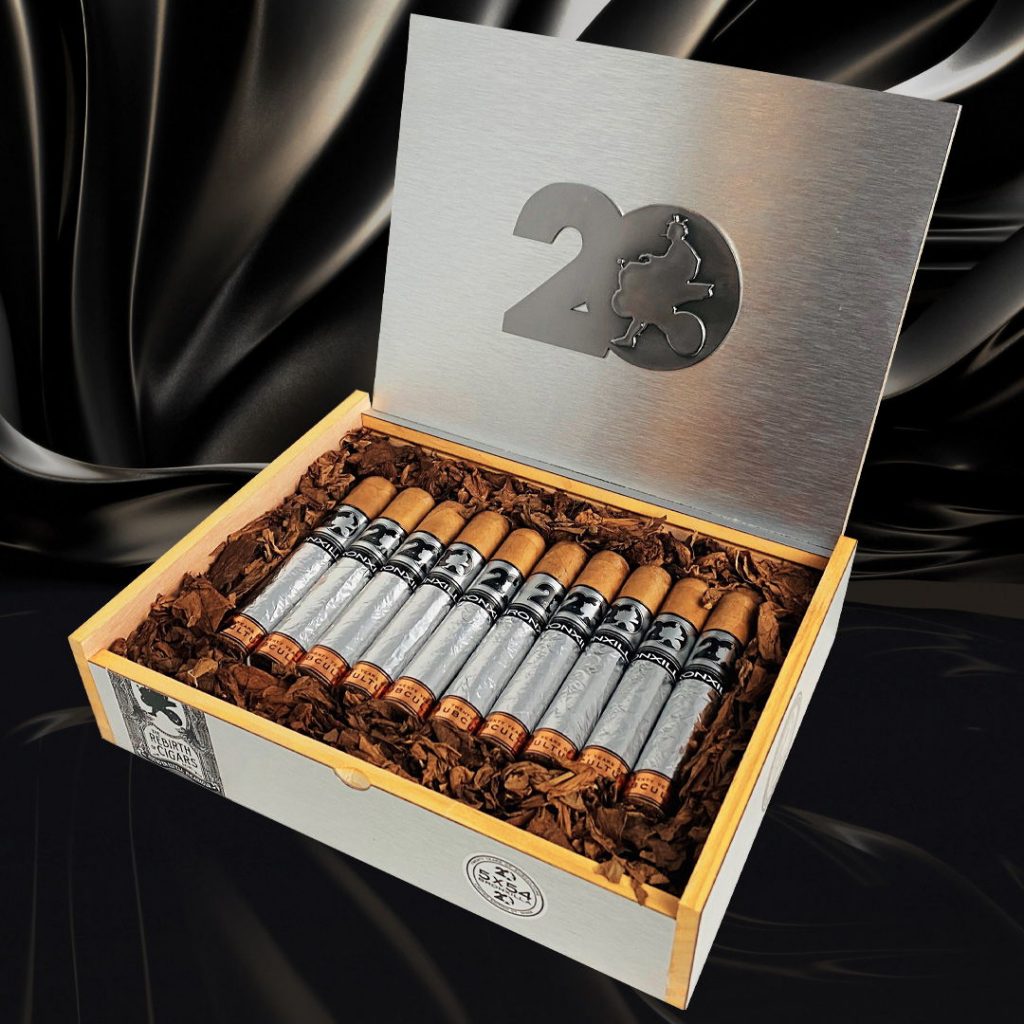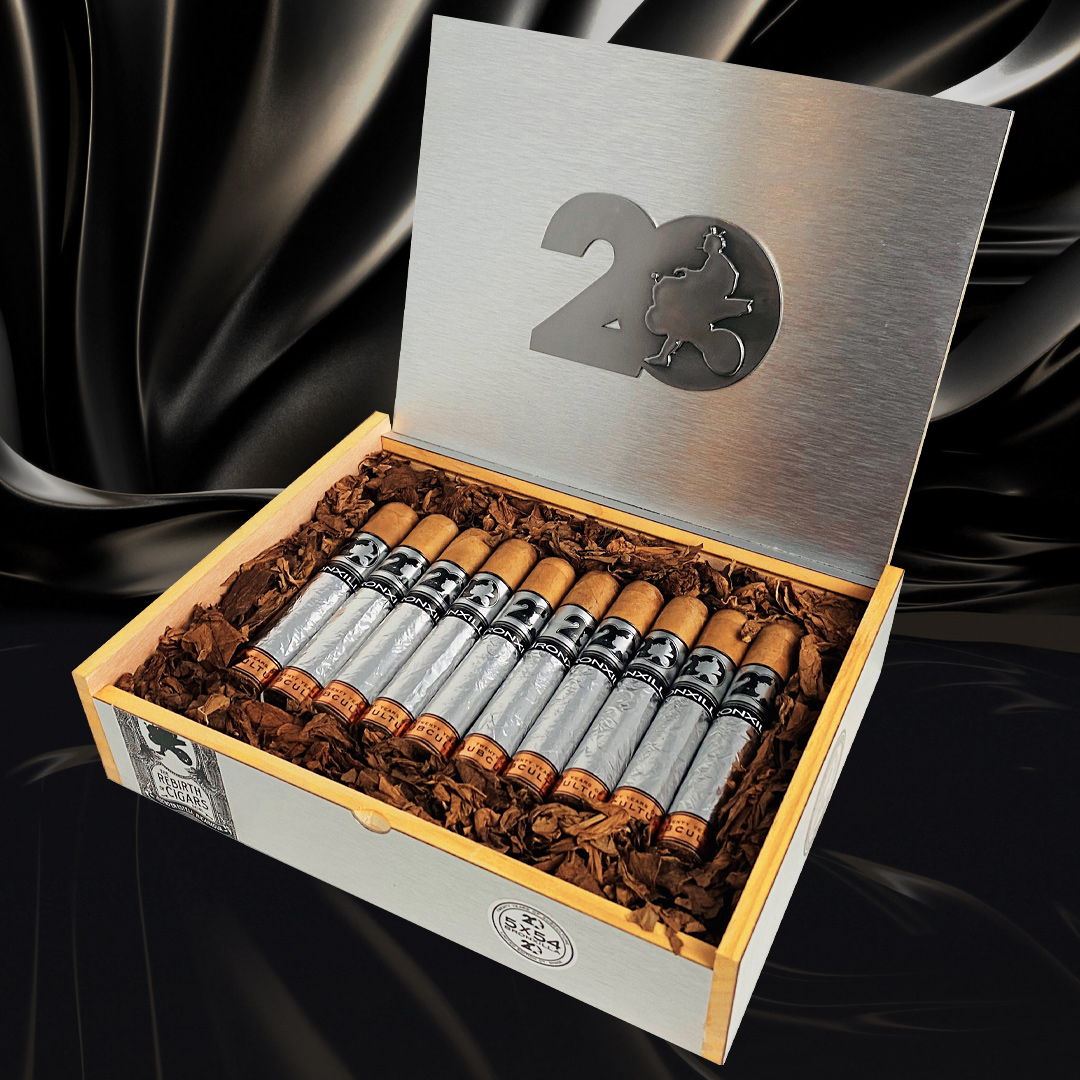 Drew Estate's ACID 20 brand is growing. Yesterday on the company's Freestyle Live Facebook program, Jonathan Drew, Founder and President of Drew Estate, announced the ACID 20 Bronxilla. This is a Connecticut Shade wrapped extension to the ACID 20 line. It's a cigar that will be exclusive to Alliance Cigar.
The blend for ACID 20 Bronxilla features an Ecuadoran Connecticut Shade wrapper over an Indonesian binder and all-Nicaraguan filler. ACID 20 Bronxilla is available in one size – a 5 x 54 Robusto. Each cigar features a chrome foil covering. The cigars are packaged in 20-count boxes. Pricing is set at $192.00
In a press release, Drew notes, "ACID 20: Bronxilla is a monumental achievement for Drew Estate, a celebration of freedom, and a virtuous shout out to our dear friends Tom Sullivan and Steve Kallinikos. The Bronxilla mark is a symbol of our core values and commitment to the premium cigar industry, which we love so deeply. From Mecca to Medinah, Texas to Tokyo, FDR Drive str8 ballin to the boogie-down Bronx, jump on the 2's or 5's subway lines with us, puffin hard, finger in the air, screamin 'f*ck the world.'"
Tom Sullivan, Founder of Alliance Cigar Company, added, "We are honored to celebrate our 20-year friendship with JD and the Drew Estate family. We celebrate the ACID 20 story with the introduction of the "Bronxilla" size. ACID Cigars is the most irreverent hand-crafted premium brand in the cigar industry for retailers and consumers alike. The ACID 20 "Bronxilla" is the next chapter in the legendary Acid brand story."
ACID 20 Bronxilla joins the original ACID 20 line which was released originally in 2019 for the 20th anniversary of the ACID brand. This past year a Toro and Robusto Tubo offerings were announced earlier this summer.