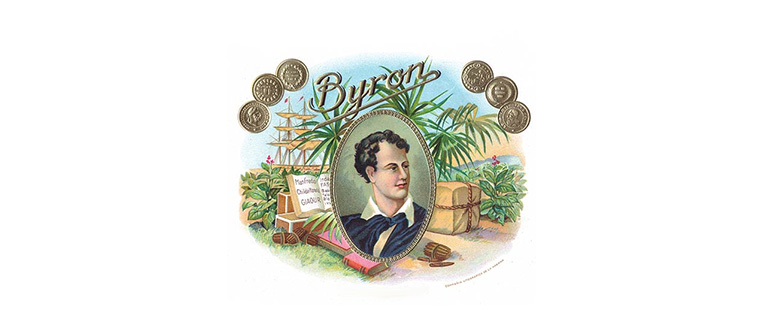 A dark wrapper version of its Byron 20th Century Londinenses to Casa de Montecristo in Countryside, Illinois. It's a cigar that has was rolled in 2010 and has been aging for ten years. The Byron line is produced by Nelson Alfonso of Selected Tobacco, which is distributed by United Cigars in the U.S.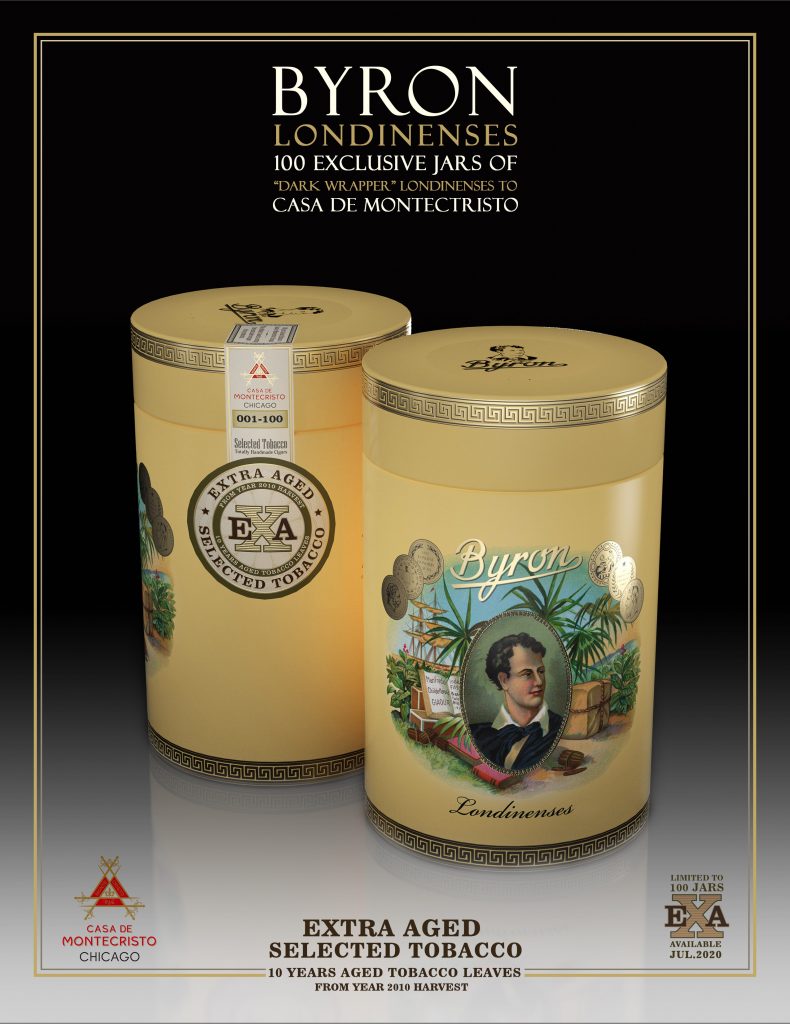 "The Byron Londinenses was already a deeply complex cigar," Oliver Nivaud of United Cigars commented in a press release. "But when you have a master in the kitchen that has a special ingredient to elevate a dish, that's when you experience something even more captivating."
The Byron 20th Century Londinenses features a Dark Ecuadorian Wrapper that United Cigars has said is typically reserved for select Byron vitolas like the Byron 19th Century Epique Poemas or the Byron 21st Century Distinguidos. This production, rolled in 2010, is limited to 100 numbered 25-count jars and will be sold exclusively at the Casa De Montecristo in Countryside, IL.
The Byron Londinenses is a 5 1/2 x 54 vitola. It features an Ecuadorian wrapper and contains fillers from the Dominican Republic and Peru.

Sam Khalil, co-owner of Casa de Montecristo said, "Byron has been my daily cigar since 2017, I can't get enough. When we smoked this 10 year old Byron Londinenses with the dark wrapper we told Oliver we wanted them all."
The numbered jars of Byron 20th Century Londinenses Dark Wrapper will ship this week to Countryside, IL, and will be available for purchase at Casa de Montecristo and www.cdmcigars.com beginning September 1st, 2020.
Pricing is set at $31.95 per cigar or $795.00 per jar.
At a glance, here is a look at the Byron 20th Century Londinenses Dark Wrapper:
Blend and Origin
Wrapper: Ecuadorian
Binder: Undisclosed
Filler: Undisclosed. Dominican & Peruvian
Country of Origin: Costa Rica
Factory: Tabacos de Costa Rica
Vitolas Offered
Londinenses: 5 1⁄2 x 54
Photo Credits: United Cigars