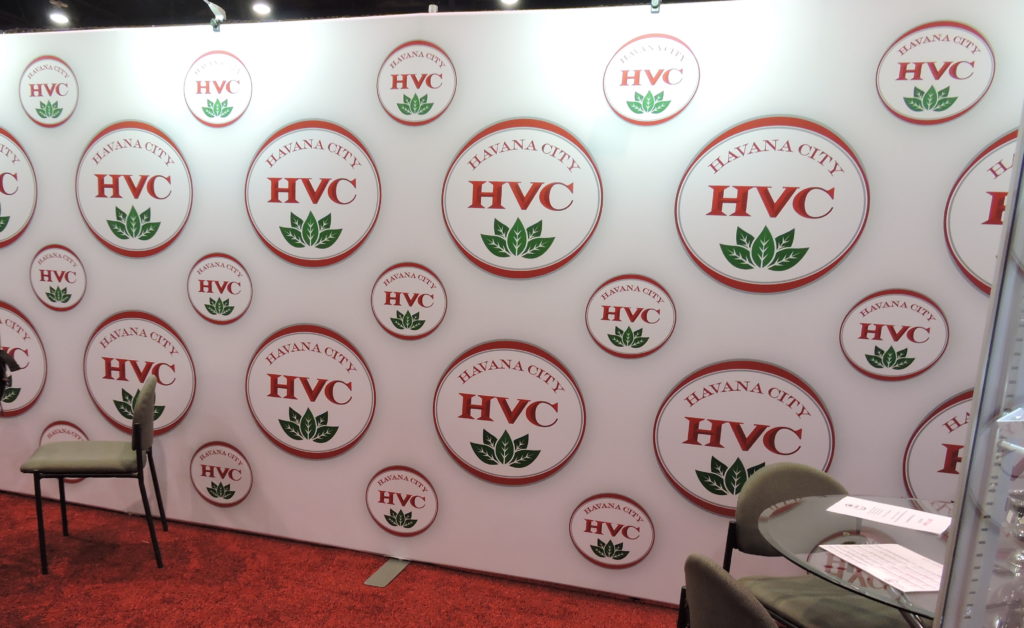 We mentioned last year how HVC Cigars was one of the best kept secrets in the cigar industry. Now a year later, its safe to say that Reinier Lorenzo's company is no longer a secret. HVC had two significant releases over the past two years with the HVC First Selection Broadleaf and the HVC 500 Years Anniversary. The First Selection Broadleaf was groundbreaking in that it was the first major Connecticut Broadleaf release out of the TABSA factory. While the HVC 500 Years Anniversary was more traditional, it nonetheless confirmed the company is putting out high quality cigars while continuing to build a very loyal following of cigar enthusiasts. Going into 2020, the big question would be what would HVC do for an encore. Once again, HVC answers the bell with flying colors.
HVC 500 Years Anniversary pays homage to the 500th anniversary of Havana Cuba which was celebrated in 2019. Late in 2019, HVC Cigars (which stands for Havana City Cigars) also decided to pay homage to the occasion releasing a limited edition cigar known as the HVC 500 Years Anniversary. The 500 Years Anniversary blend features 100% Nicaraguan tobaccos grown at the Aganorsa farms. When it was first released in 2019, it was available in one size – a 5 7/8 x 52 size known as Teseros. While the production of the Teseros size has wound down, HVC has introduced two new limited production sizes with the Selectos (a classic 5 5/8 x 46 Corona Gorda) and Shorts (a 4 1/2 x 50 Short Robusto). The Shorts is a size that that is being sold exclusively online. The Selectos release has already reached retailers.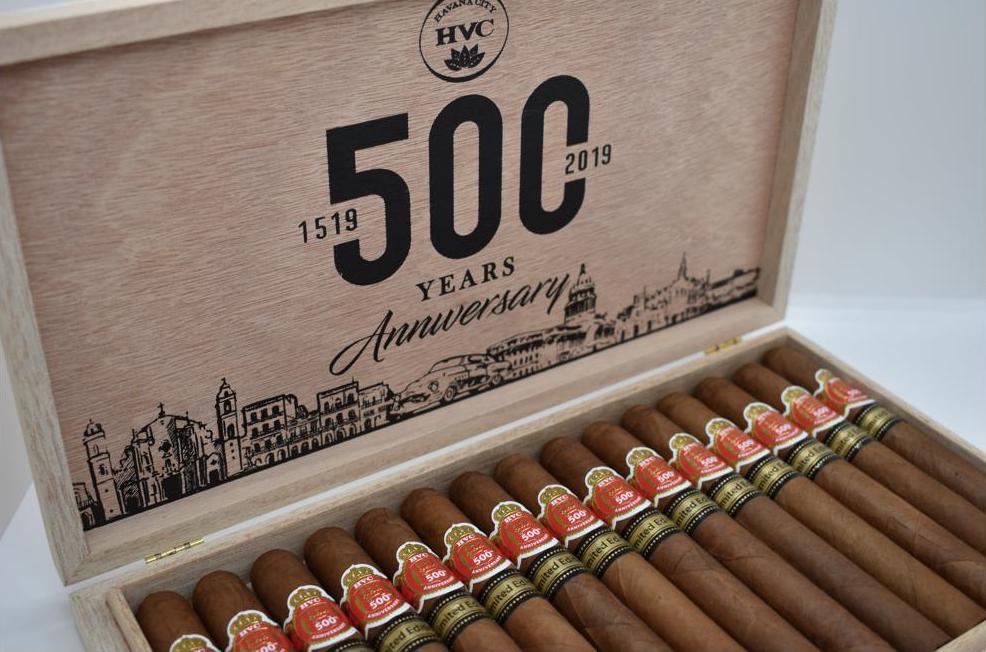 Meanwhile, there is a new regular production release known as the HVC Hot Cake. The name is a  spin-off of another HVC line known as HVC Pan Cliente (which translates to "Hot Cake"). Pan Caliente is a slang term used to refer to when a product sells fast – or like "hot cakes." With Hot Cake, Lorenzo goes with the English name in this case. HVC Hot Cake features a San Andres wrapper with Jalapa Corojo '99 with Esteli Corojo '98 for the binder and filler. Both varietals are from the Aganorsa Farms. In addition, the fillers utilize three different varieties of a newer tobacco called Corojo 2006 Maduro. Production is also handled at the TABSA factory. It's available in three sizes: Corona Gorda: (5 5/8 46), Laguito #4 (4 1/2 x 52).
Finally, HVC Cigars is releasing a cigar for the popular Firecracker Series called the HVC Black Friday Firecracker. The Firecracker Series originated as a shop exclusive through Two Guys Smoke Shop in New Hampshire. The Firecracker features a 3 1/2 x 50 vitola with a long-fuse meant to resemble a Firecracker. Like more recent Firecracker releases, the HVC Black Friday will be distributed through United Cigars – making it available on a more recent basis. Typically the new Firecracker are scheduled around July 4th, but the HVC Black Friday Firecracker is getting a November release – joining the Perdomo Firecracker as the second Firecracker release in 2020. The blend features an Ecuadorian Habano Café wrapper over Nicaraguan binder and fillers.
Product Reports
Photo Credits: HVC Cigars