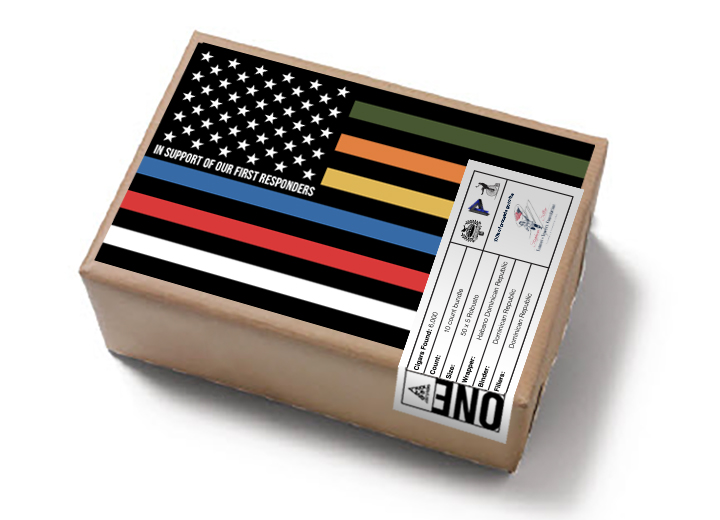 Lost & Found has announced the release of its latest charitable initiative under the Give a F**k umbrella called ONE. This is a cigar being done with the participation of Protocol Cigars where 100% of the proceeds from the sale of the product will go to Tunnels To Towers Foundation.
It's the first project that Protocol Cigars has been involved with outside the La Zona factory.
"In the continued wake of 911 and it's impact on first responders and their families, we wanted to do something to benefit those who sacrificed and selflessly put their lives on the line to save New Yorkers during the 911 attacks. We worked closely with Protocol Cigars to find the right foundation and also to help Carry the marketing message forward," commented Robert Caldwell in a press release.
Juan Cancel of Protocol Cigars added, "It is a pleasure and an honor to be involved with this project. Being a first responder during 9/11 and seeing firsthand how bad things were, it is great to be involved with this cigar. It's a great feeling as a first responder to have people do these kinds of things. It's nice to feel appreciate for putting our lives on the line and paying homage to those that gave the ultimate sacrifice. We thankful to the Caldwell Cigars and Lost&Found for including us in this project!"
The ONE cigar is a 50 x 5 Robusto. It features an all-Dominican blend highlighted by a Dominican Habano wrapper. The cigars are sold in ten-count bundles with a total of 600 bundles being made available. Pricing is set at $11.00 per cigar.
Lost & Found is a company founded by Robert Caldwell, Tony Bellatto, and Jaclyn Sears. The company typically buys up releases from factories, gives it new packaging, and then makes them available for consumers. Give a F**k is a new initiative launched by Lost & Found in 2020 where the company will donate a percentage of profits to charitable causes. ONE represents the third cause Lost & Found is getting behind for 2020. Earlier this year, Lost & Found released No Free Lunch to raise funds for homeless hunger. This was followed up by a series of cigars to raise funds for inner city education.