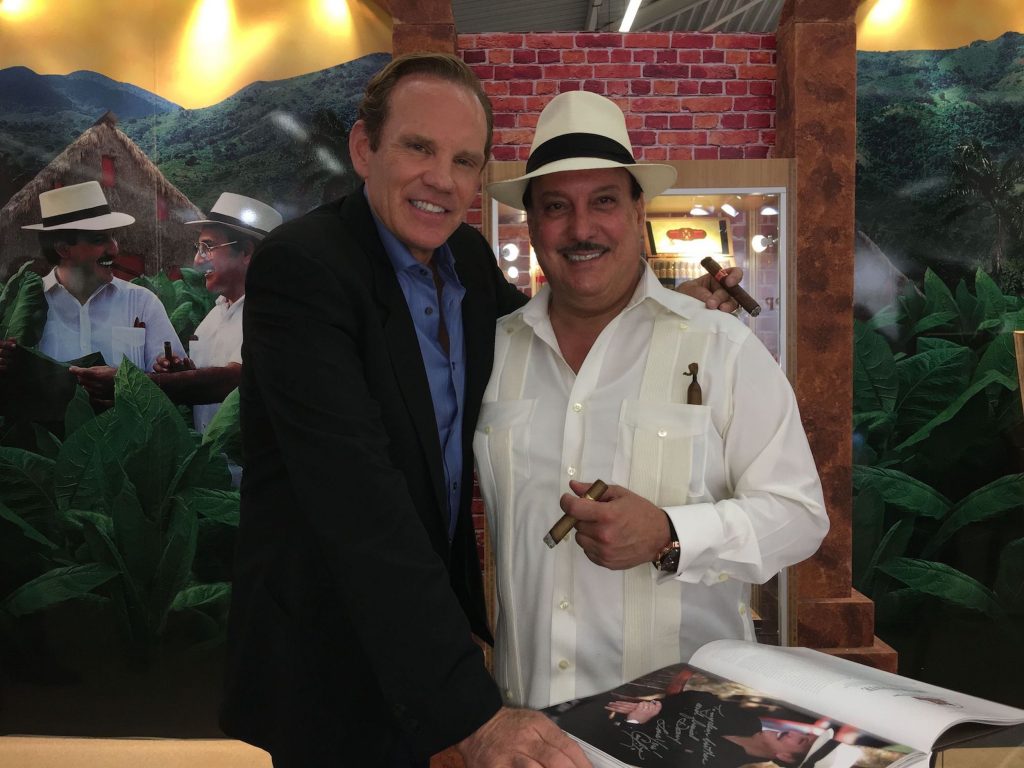 One of the biggest collaborations to happen in 2020 was the one between Daniel Marshall and Carlos "Carlito" Fuente of Arturo Fuente Cigars. Daniel Marshall is known for its high-end luxury products and in particular its high-end humidor collection. At the same time, Daniel Marshall has released cigars in his portfolio. To commemorate the 38th anniversary of his self-titled company, Daniel Marshall is releasing the Daniel Marshall by Carlos Fuente XXXVIII Anniversary Cigar, Limited Edition 2020. It's a cigar that not only is a unique collaboration, but incorporates all of the luxury elements both Marshall and Fuente are known for.
The XXXVIII Anniversary cigar consists of tobaccos from Chateau de la Fuente in the Dominican Republic. The cigar is made by a single roller at Tabacalera A. Fuente in a special room where the most-premium Fuente cigars are made. According to Marshall, this roller produces only twelve XXXVIII cigars per day. The cigars are presented in a luxury limited-edition Desk-Travel Humidor handcrafted in Macassar Ebony that was designed by Marshall and Fuente. Each humidor is numbered with special numbers reserved for celebrities (such as "99" for Wayne Gretzky).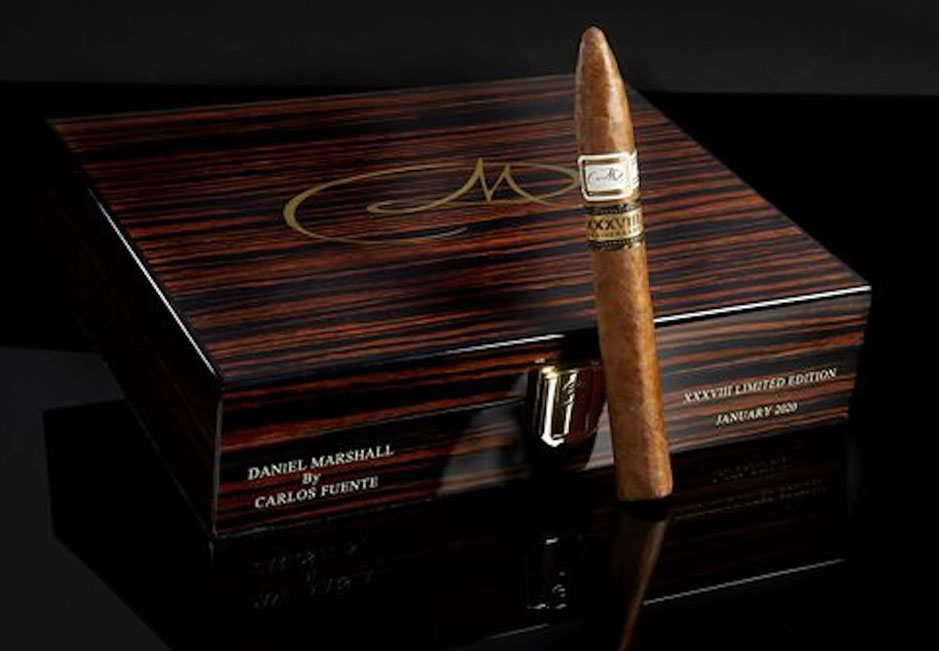 The Daniel Marshall by Carlos Fuente XXXVIII Anniversary Cigar was first announced back in February. The following month, on March 5, 2020, Daniel Marshall visited Carlito Fuente in Santiago, Dominican Republic. During that meeting, Fuente suggested to Marshall that he wrap one of the eight cigars in each box with 24kt gold. Marshall is known for producing cigars wrapped in the 24k carat gold.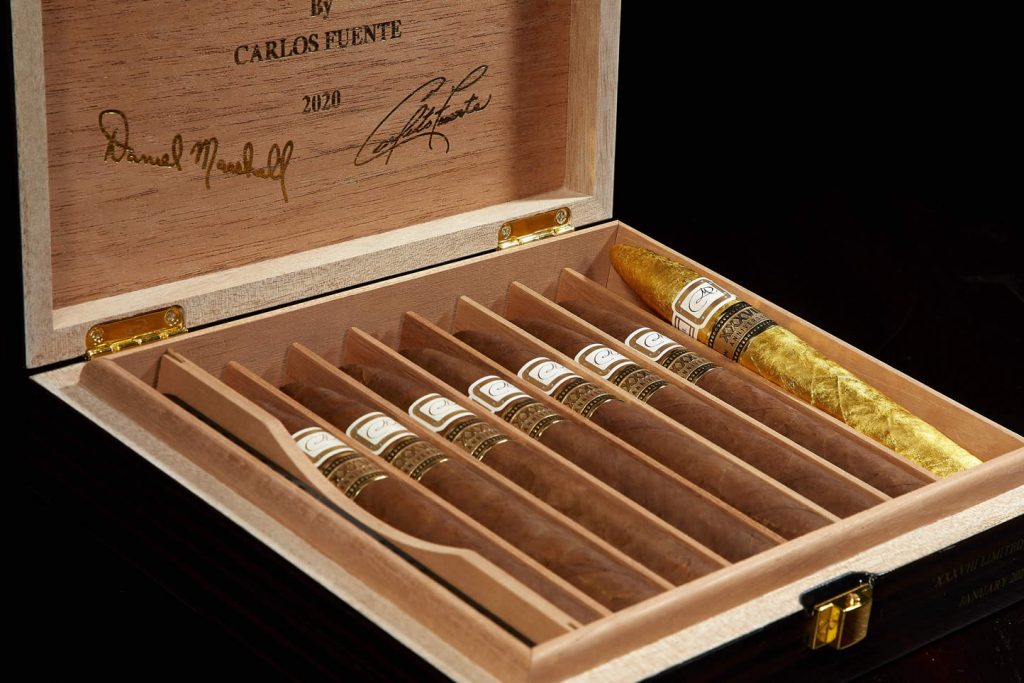 The humidor and cigar units are limited. They are being allocated to 38 retailers in phases cross 25 countries and five continents. Pricing of the XXXVII humidor ranges from $1,500.00 to $2,000.00 USD varying by region.
Product Reports
Photo Credits: Daniel Marshall