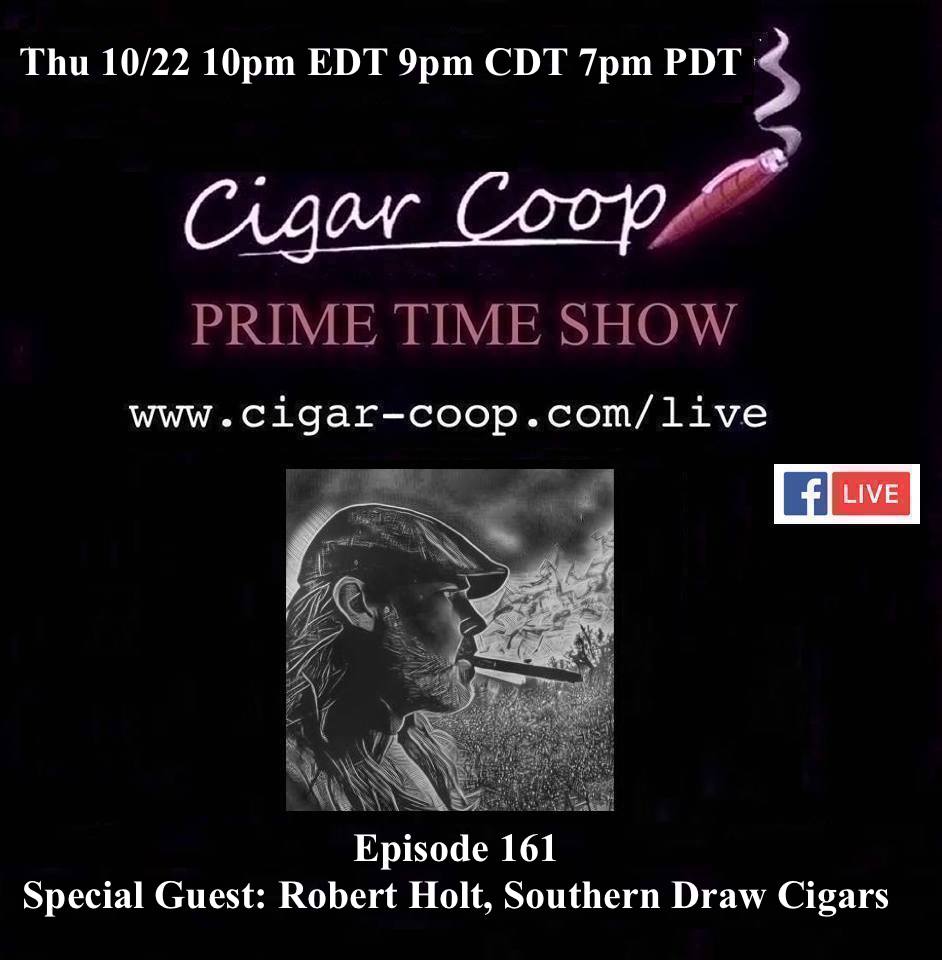 On Prime Time Episode 161, Robert Holt, the Chief Evangelist of Southern Draw Cigars returns to the Prime Time Show!
Robert and Southern Draw Cigars are in the midst of a Fall 2020 roll-out of several new products, and we'll talk to Robert about that and the challenges he and his company have face during the COVID-19 pandemic. We'll also discus what makes Robert "Live True" and we'll have some industry discussion in our Deliberation segment.
Tune in live at 10pm Eastern/7pm Pacific. If you miss us, you can catch Prime Time at any time on Facebook, Google Play Music, iTunes, Podbean, and YouTube. The Prime Time Show – all about industry people and industry talk.